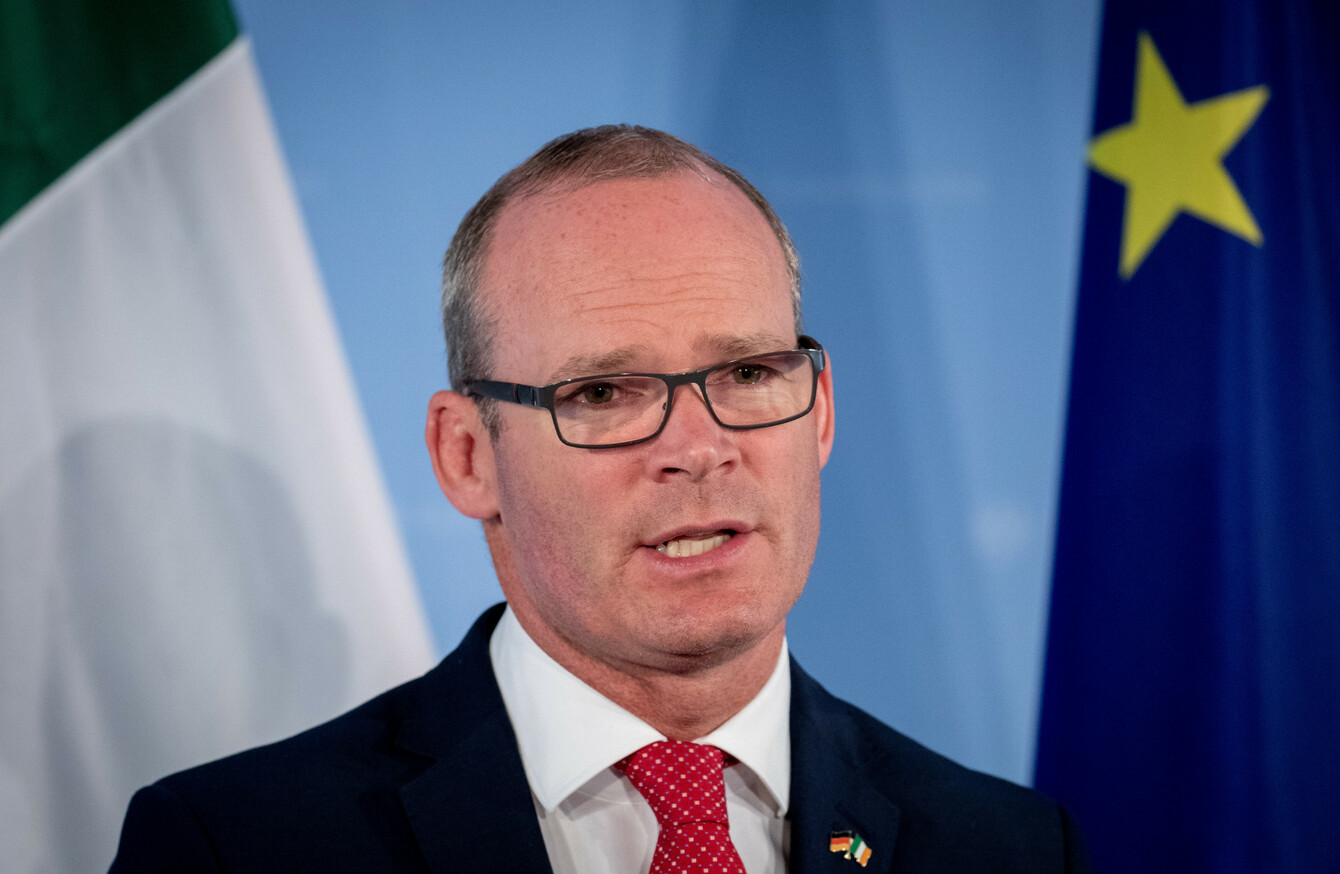 Image: DPA/PA Images
Image: DPA/PA Images
TÁNAISTE SIMON COVENEY has urged caution, particularly in the British media, that an imminent breakthrough in the Brexit negotiations is not necessarily to be taken for granted. 
There have been widespread reports in the UK media that the British Prime Minister Theresa May is close to finally securing a Brexit withdrawal agreement and is edging closer to winning her Cabinet's backing to resolve the sticking point around the Irish backstop issue.
Speaking this morning, Coveney said it should not be assumed that just because the UK Cabinet agrees on something, that an overall deal has been agreed with the EU.
"In terms of commentary today, particularly in the British media, I would urge caution that an imminent breakthrough is not necessarily to be taken for granted, not by a long shot. Repeatedly, as people seem to make the same mistake over and over again, assuming that if the British cabinet agree something, well then that's it then, then everything is agreed," he told the Ireland Canada Business Association conference in Dublin.
He said this a negotiation and there of course needs to be an agreement between those in the British government, but also with the EU and the 27 member States. 
"Of course we want progress made and we want it to be made as quickly as possible because time is moving on," he said. 
The Guardian reports today that May has told her Cabinet to "stand by their diaries", with government sources suggesting that ministers could be summoned for an emergency meeting later this week to sign off the backstop proposal before presenting it to Brussels, possibly later this month.
However, the lead EU negotiator Michel Barnier said both sides are still negotiating.
"I am not, as I am speaking to you this morning, able to tell you that we are close to reaching an agreement. There is still a real point of divergence on the way of guaranteeing peace in Ireland, that there are no borders in Ireland, while protecting the integrity of the single market," he said. 
The Tánaiste urged caution stating that it is important that "people don't get carried away on the back of rumour in the coming days".