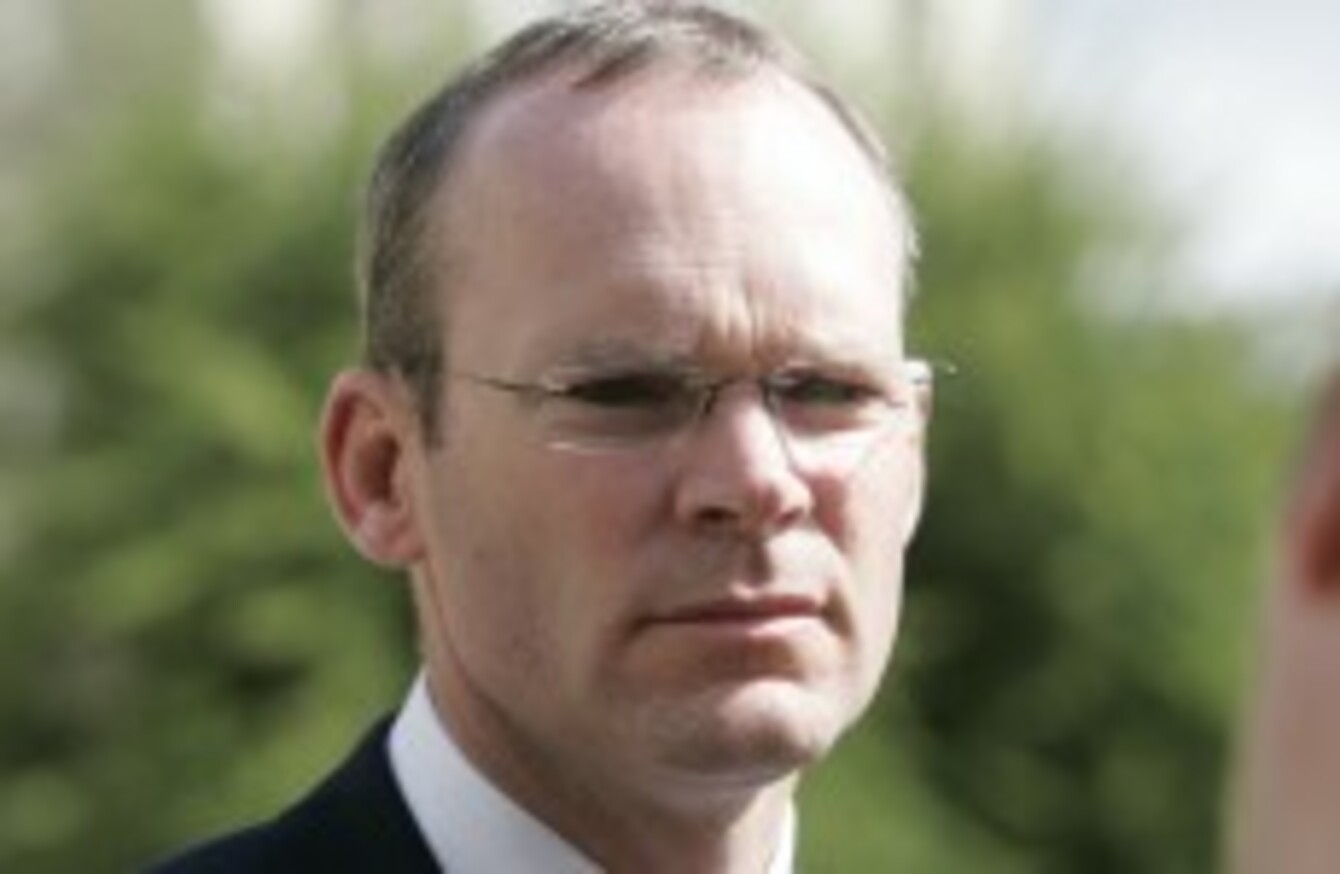 Image: Eamonn Farrell/Photocall Ireland
Image: Eamonn Farrell/Photocall Ireland
THE RECENTLY ANNOUNCED safety plan for fishermen, which will see nearly €1 million in grants being handed out, is intended to become mandatory, Minister Simon Coveney has said.
Speaking to TheJournal.ie, Coveney said that the scheme is a "carrot and stick" with the aim of encouraging fishermen and boat owners to upgrade their gear.
"Technology can solve a lot of problems at sea, it won't solve all problems because it's actually a person's attitude is the most important here, towards wearing a lifejackets, towards making sure their boat is properly equipped to actually employing the right people who've been through proper training to minimise the liklihood of an accident," he said.
Though the minister said that there will always be freak accidents at sea, he added that much of the loss and grief over the last year was preventable. Coveney spoke with emotion about the number of deaths at sea while he has been minister and of the death of his own father, who drowned in 1998.
"Since I've become a Minister, I have been to just too many funerals and scenes of bodies being brought ashore by the coast guard or the naval dive unit or the garda dive unit and it is just, for any family – my own included - who have been through the awful experience of losing somebody close to you through drowning, it is just something that takes a very, very long time to cope with," he said.

(Video: © TheJournal.ie)
The grants offered under the scheme will allow fishermen to buy technology with the aim of ensuring that if someone falls overboard  or a boat sinks, that not only do they stay afloat by wearing lifejackets but that an emergency signal is sent out straight away. The Minister explained:
A number of the accidents we've seen in the last number of years have involved boats capsizing, sinking, people being in the water and the emergency services not actually hearing about that for maybe two or three hours and as a result, bodies have been picked up who've died of hypothermia rather than drowning. That just should never happen in the future.
Coveney said that although this is all voluntary right now, he plans to "introduce regulations to make it mandatory in the future".
"If there's one thing I do as a marine minister, it'll be to make fishing, as an industry, but also the broader marine industry, a safer place to work so that we can reduce this needless agony that we go through every year when families lose people," he added.
In speaking about the deaths of three fishermen off the coast of Waterford recently, Coveney said it was "the saddest funeral I've ever been at".
"We obviously have to wait and see the report from the Marine Casualty Investigation Unit as to how that happened but if there are solutions that can ensure those kinds of accidents are less likely to happen in the future then we have to make sure they're put in place – whatever it costs," he added.

(Video © TheJournal.ie)
- Camera by Sinead O'Carroll.