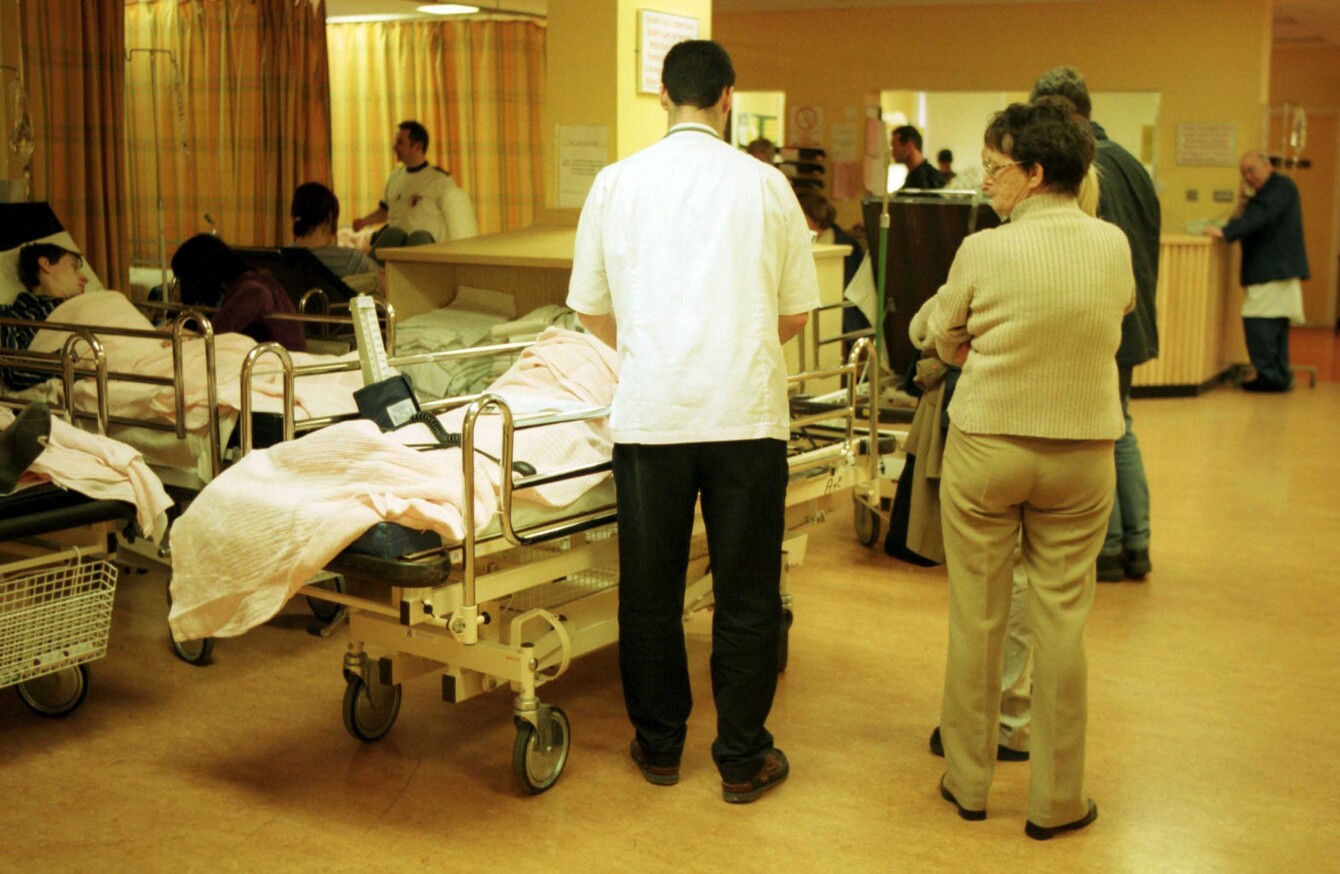 The scene in the Casualty Department.
The scene in the Casualty Department.
THE MINISTER FOR Health Simon Harris has just announced a host of new measures in an effort to reform the health sector and hospitals which are buckling under the pressure of increasing waiting lists.
This comes as figures from the National Treatment Purchase Fund (NTPF) show that there were 530,000 people on the public hospital waiting list for July.
In an interview with Morning Ireland's Cathal Mac Coille, the minister promised the following list of measures to be implemented before the end of the year:
50% reduction in the number of patients waiting over 18 months for in-patient procedures (that's about 7,500 people)
Clinical validation of all waiting lists will be carried out by the end of this month (promising to ensure that the urgent cases will be seen to first)
Special Delivery Unit (SDU) will be visiting all the hospitals asking if the list of improvements for waiting lists are being implemented
The SDU will also appoint an 'improvement lead' for each hospital group, who will be specifically responsible for tackling waiting lists
The HSE have until the end of this month to submit specific suggestions on how to improve waiting lists nationwide, where a portion of the extra €50 million could be allocated to.
The minister also announced that €50 million will be allocated to "waiting list initiatives" in October's budget. Of that €50 million, at least €15 million will be given to the NTPF, and €1 million has already been "ring-fenced" for 3,000 endoscopy procedures.
Another €40 million will be allocated to home-help 'packages', in an effort to improve patient discharge rates and free up more hospital beds.
The minister said:
This is no longer asking hospitals to do more with less, this is now asking hospitals to do more with more.
Current hospital figures
This announcement comes in light of recent figures from the NTPF that show waiting lists at an all-time high, with in-patient figures at their highest ever for seven consecutive months, out-patient for the last three, and the total number on waiting lists at their highest for the last four months.
This includes 11,519 children who have been waiting to be seen in hospital for over a year, and 9% of patients on waiting lists for over 15 months.
Harris also criticised the decision that former Health Minister James Reilly took two years ago to deactivate the NTPF: "It was a significant mistake to deactivate the NTPF. We clearly need targeted actions."
#Open journalism No news is bad news Support The Journal

Your contributions will help us continue to deliver the stories that are important to you

Support us now
A more meaningful debate
In the same interview, Simon Harris also called for a more reasonable, meaningful, political debate on broadcast media, saying that "screechy, shouty debates don't serve the public", and politicians don't always have to have an immediate response to something.
What's wrong with actually saying, 'Let me think about my response to that, actually I don't have a response on that, actually I'd like to do a bit of research on that.' I think if we don't do that we run the risk of downgrading the debate.
Simon Harris was appointed Minister for Health four months ago, and is one of the youngest ministers to hold the role.