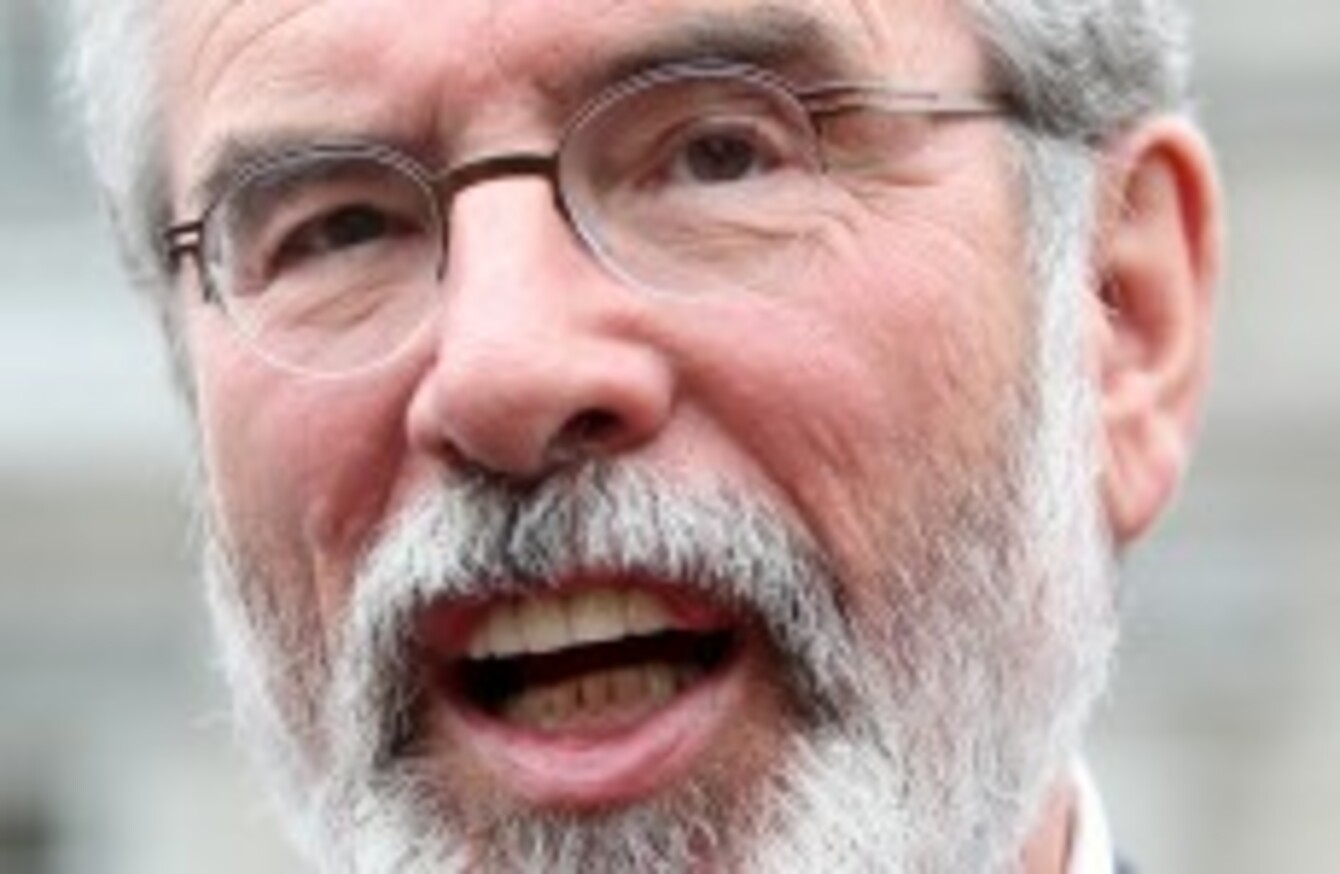 Image: Sam Boal/Photocall Ireland
Image: Sam Boal/Photocall Ireland
SINN FÉIN CALLED for the abolition of JobBridge in its pre-Budget submission yesterday, however it appears that Gerry Adams wanted the scheme to be expanded earlier this year.
In a parliamentary question last May, the Sinn Féin leader asked Social Protection Minister Joan Burton if she would consider amending the criteria of schemes such as JobBridge "to allow those who are unemployed but not in receipt of a social welfare payment to access same".
Labour TD Michael McCarthy said that Sinn Féin's proposal to scrap JobBridge "completely jars" with Adams' request to extend the scheme to accommodate more people.
"Their proposal to wind down JobBridge completely jars with their party leader's own position on the scheme a few short months ago.
This is completely inconsistent with Sinn Fein's Budget submission which calls for the scheme to be abolished to save €10.3 million, stating it is 'beyond repair'.
McCarthy said that Sinn Féin "backtrack when it suits them", adding that their "chopping and changing on key policy issues is beginning to grate with ordinary people".
The Cork South West TD noted that three out of five people who had engaged with the scheme to date have ended up in full-time employment.
"Why Sinn Fein think there is merit in scrapping a scheme that is independently verified as having a good track record at getting people back to work is, quite frankly, ridiculous," McCarthy said.
'Clutching at straws'
A spokesman for Sinn Féin told TheJournal.ie that McCarthy is "clutching at straws" as the party's stance on JobBridge "is and has been crystal clear".
"From our reading of the PQ, Gerry Adams does not call for expansion of the scheme or for extra places. The question relates to a range of programmes.
He doesn't express support for the scheme. It's simply a question relating to access.
The spokesman added that McCarthy "is a member of a party that has broken every promise that it made to ordinary people".
The Government has repeatedly defended JobBridge, despite some criticisms that certain organisations are misusing the initiative by placing ads for staff such as Special Needs Assistants and cleaners.
Through JobBridge workers receive a €50 top-up on their social welfare payments during a nine-month placement.