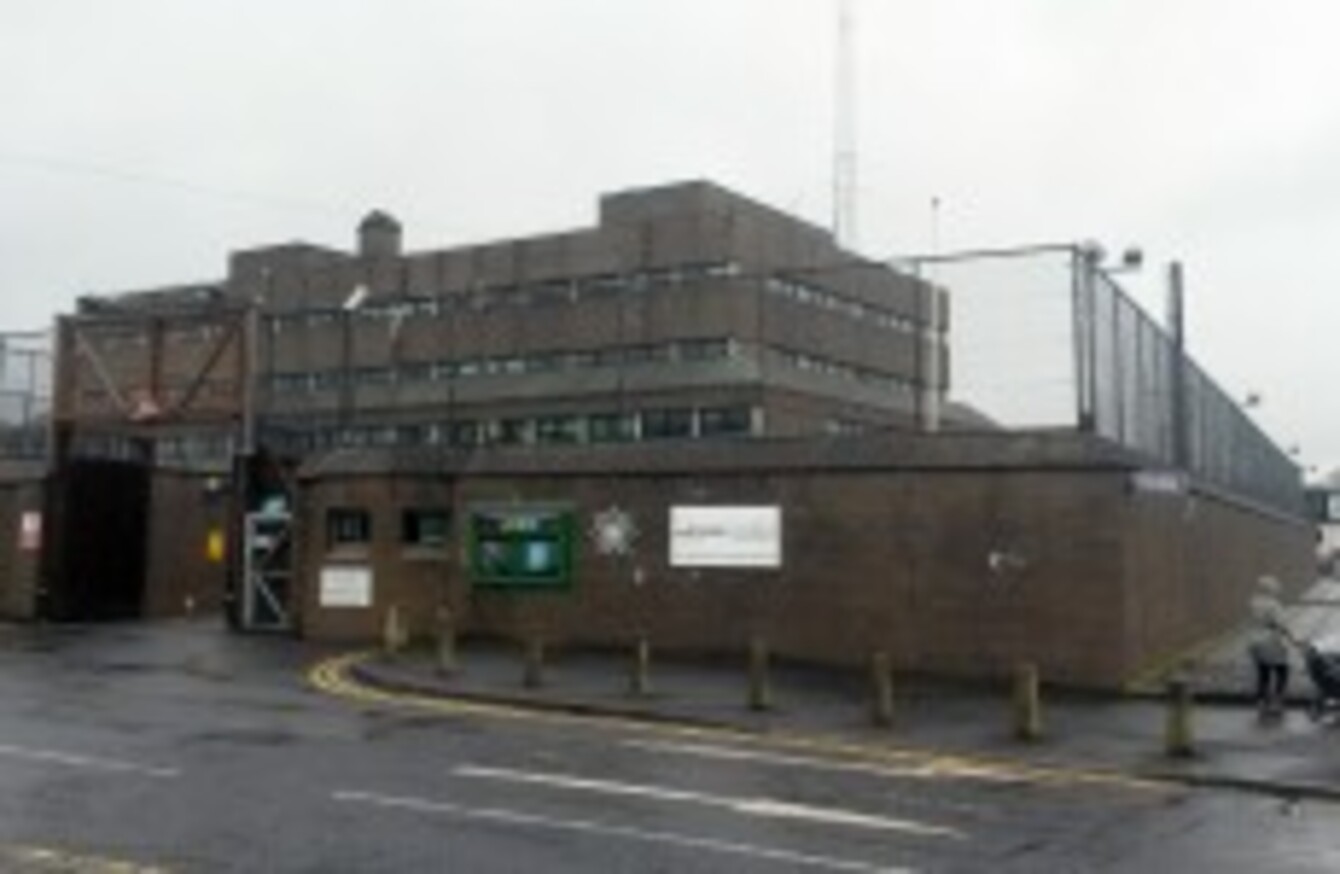 Antrim Police Station, where Sinn Fein president Gerry Adams was held.
Image: David Young
Antrim Police Station, where Sinn Fein president Gerry Adams was held.
Image: David Young
THE BRITISH GOVERNMENT has has welcomed Sinn Féin's continued support of the PSNI, saying the withdrawal of such support would have been damaging to the strucuire of the Northern Ireland administration.
Speaking to RTÉ's Morning Ireland, Northern Ireland Secretary Theresa Villiers said that she hopes that the arrest and subsequent release of Sinn Féin leader Gerry Adams, 'doesn't distract the parties in Northern Ireland' from their job.
This job she said was not just about economic development in Northern Ireland, but of securing agreement on the issues outstanding since the Haass talks concluded without a deal.
"It would have been very destabilising if they (Sinn Féin) had withdrawn support for the police or policing service. I very much welcome that they have not, " she said.
In his speech in Belfast yesterday eving, Adams said that he wanted to "make it clear that I support the PSNI" adding that "I will continue to work with others to build a genuinely civic policing service"
Villiers villiews that UK Prime Minster David Cameron spoke to Taoiseach Enda Kenny yesterday and that she has been in regular contact with Táinaiste Eamon Gilmore.
Adams was released yesterday after four days of questioning. He was not charged upon his release but a file is to be sent to the Public Prosecution Service who will determine if any charges are to be brought at a later date.
Villiers said that she was confident that the PPS will have sufficient Independence to take their decision and will not be subject to political interference.
"I'm confident they will make a  decision based on evidence that is available in the case. I'm confident they are not influenced by any political interventions."
Tánaiste and Minister for Foreign Affairs Eamon Gilmore echoed Villiers belief in the independence of the PSNI, adding that  "anyone who is arrested is a matter for the police service".
Gilmore said that the arrest of Adams demonstrated that there is a need to deal with legacy issues from the Northern Ireland conflict and says that he is to speak with Congressman Richard Haass today to keep him updated with developments.
There may be another role for Haass in further negotiations he added
Speaking on the News at One, Gilmore said that negotiation on this issue had stalled as a result of the collapse of the James Downey trial and the subsequent debate about 'on-the-run' ex-paramilitarists.
Gilmore says that he 'doesn't take the view that the Haass talks have failed' and committed to continued support of the process.
He was 'disappointed' with Fianna Fáil however for their criticism of the Governemnt's approach.
Former Northern Ireland Secretary Peter Hain also spoke on the programme and advised that both the Irish and British Governments should be more 'hands on' in the dealing in the approach to future negotiations.