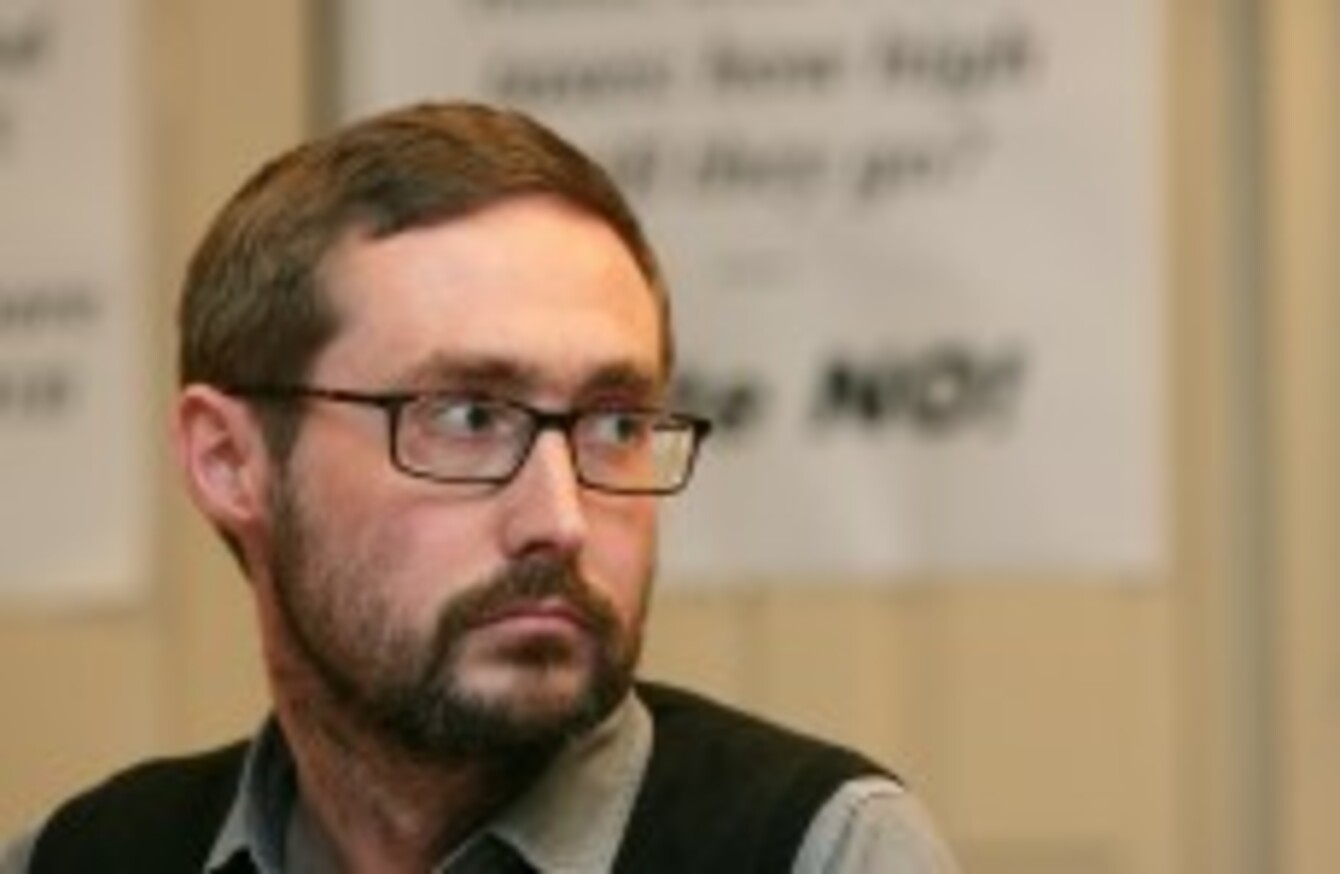 Eoin Ó Broin
Image: Sam Boal/Photocall Ireland
Eoin Ó Broin
Image: Sam Boal/Photocall Ireland
A SENIOR SINN Féin strategist has admitted the party is "nowhere near ready" to go into government but claims there is time to "get ready" between now and the next election.
Eoin Ó Broin, an economic advisor to Sinn Féin as well as a councillor in Clondalkin, has said there is an "urgent need" for the party to map out the detail of its policies in the run up to the next general election.
Sinn Féin has consistently been criticised for its policies particularly its economic ones which other parties have described as "fantasy" and "not credible".
In an article published in An Phoblacht, the party's in-house newspaper, Ó Broin writes that "we are nowhere near ready to participate in government in Leinster House. But there is enough time to get ready, if we use that time wisely".
He says that the party must learn from past mistakes including the "the failure of Labour to have a meaningful long-term impact on Government policy" and the fate of socialist parties that have participated in governments in France, Italy and Sweden in recent years.
Ó Broin writes that while Sinn Féin is strong on "end points" i.e. where the party ultimately wants to get to with its policies, it has to map out "in concrete policy terms" how it would achieve those end points.
He writes: "There is an urgent need for the party to map out the detail of our vision for Ireland and the route by which we plan to get there –– step by step, policy decision by policy decision, across the key areas of political, social and economic life."
He also writes that the party must build social and political alliances saying Sinn Féin needs to be "part of a myriad of movements for change".
The South Dublin county councillor concludes that the party's success will depend on many things including how well it prepares for government.
A councillor since being co-opted in 2013, Ó Broin is highly-rated within Sinn Féin and will be expected to run for the party at the next general election.
He has previously said that any party that commits to reducing the property tax at a local government level must be clear on where it would make up the shortfall in revenue.
Sinn Féin dominated councils across the country have already passed motions calling for a 15 per cent reduction in the local property tax – the maximum that is allowed.
Ó Broin's article can be read in full in the latest edition of An Phoblacht which is in shops this Friday.