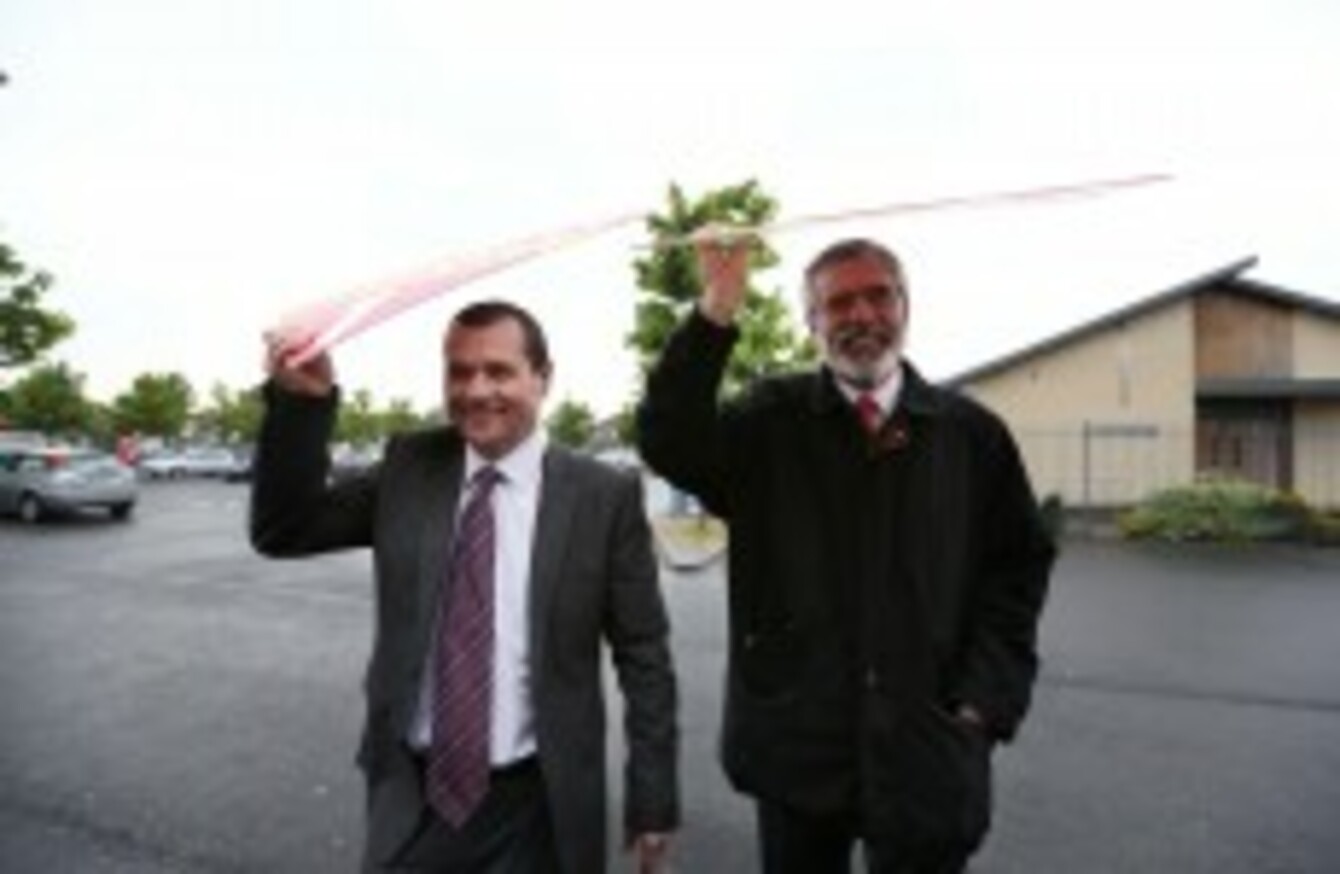 Image: Sasko Lazarov/Photocall Ireland
Image: Sasko Lazarov/Photocall Ireland
People might not tell you they'll vote for you, but they're saying 'I'll tell you who I'm not voting for: Fine Gael, Fianna Fáil and Labour'.
PAUL DONNELLY'S ASSESSMENT of the Dublin 15 landscape is, it seems, spot on because this maxim is heard no fewer than six times in the hour TheJournal.ie spends with the Dublin West by-election candidate.
Of course, that Sinn Féin are popular in working and middle class areas of Dublin satellite towns is not news. Nor is it particularly surprising; this is, after all, the party's base.
What does raise eyebrows, however, is the depth of feeling and enthusiasm that people in the Stonebridge estate of Hartstown have for this Friday's vote.
Anger has too often turned to apathy as far as the Sinn Féin party is concerned, and that is a danger for Friday, Donnelly says.
"The way to avoid that is to engage with people on the doors and tell them that there is a better way."
As one of Donnelly's canvassers puts it:
Not voting is not rebellion, it's surrender.
Time and again, the Sinn Féin team meets with voters who are wavering. They are not used to voting for Sinn Féin, and may just avoid the ballot box altogether.
Donnelly implores one after another "trust us".
And this is the gap that Sinn Féin has to bridge. The wavering voters who struggle with the party's past, with the questions over Gerry Adams and with a lot of anger with little solutions.
That, Donnelly says, is where Sinn Féin are gaining ground.
"People see that we have solutions, we have alternatives."
This point is rammed home at the home of one man with a dog the size of Cerberus, minus two heads.
The man boycotted his household charge, he says, on the advice of the Anti-Austerity Alliance. He has now received a notice that he will have the charge docked from his wages.
This anger – aimed at all sides – is what Sinn Féin is capitalising on. They are hoping to pick up disaffected voters from all sides of the political spectrum and turn that into seats in councils, in Europe and in the Dáil.
Whether that translates into seats depends greatly on the ability of Sinn Féin to get people to the ballots. While people are giving Donnelly and his team positive reactions, there is a feeling that this is a watershed moment for Sinn Féin.
Donnelly recognises this, telling one resident that "this is the last chance saloon for politicians", saying that public trust won't have any truck with any more let downs.
Since 2011, Donnelly says the reaction to the party has changed.
"It's like chalk and cheese. People are unbelievably receptive to what we're saying."
While that is in no doubt based on what is being said on the doors, whether or not the message has hit home will be seen on Friday.