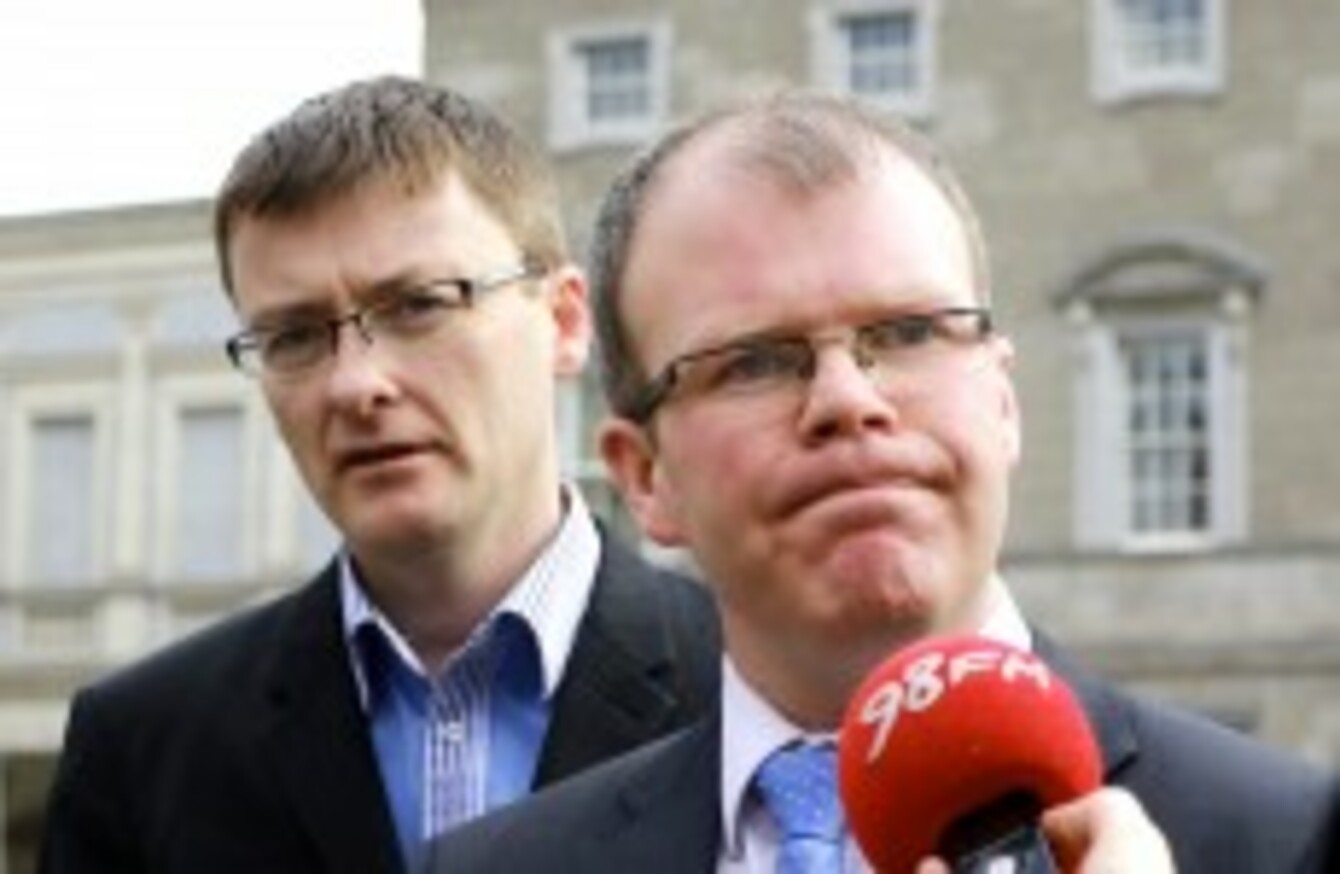 Peadar Tóibín (right)
Image: Wanderley Massafelli/Photocall Ireland
Peadar Tóibín (right)
Image: Wanderley Massafelli/Photocall Ireland
SINN FÉIN TD Peadar Tóibín will not return to the party until early next year, Gerry Adams said today.
Tóibín voted against the Protection of Life During Pregnancy Bill, which Sinn Féin supported, in July and was subsequently suspended from the party for six months.
The Meath West TD's decision to vote against the party on the abortion bill was described as a "serious breach of party rules" at the time.
Unlike others who voted against their party on the abortion bill and other measures in recent years, Tóibín will be welcomed back into the Sinn Féin party in early January, Adams said today.
"We always welcome folks back. You know if you listen to the gospel on Sunday, it was about the prodigal son,"Adams joked while speaking to the media at Leinster House today.
Adams said he has not seen Tóibín in recent months as he has been "busy" but said he would be back in the party "sometime after Christmas" indicating that January of next year is the likely return date.
'Good relationship'
At the height of the abortion debate in the summer Toíbín indicated his intention to vote against his party and said he wanted to "apologise" to the "members, comrades and colleagues".
He said his "first objective is that the mother's life is safe on every single occasion" and criticised the legislation, insisting it was not based on medical evidence.
He has previously called for a free vote among the Sinn Féin parliamentary party and described the Supreme Court X case as "historic and archaic".
Tóibín was not among the group of 12 TDs who were told they could have speaking rights in the Dáil chamber by the Ceann Comhairle last night.
He said today that he is "focussing 100 per cent" on his work as a TD.
"I think that the relationship between myself and the party is very good," he told TheJournal.ie today. "It's a very different situation to Fine Gael, they've literally expelled their members for good."
He said he hopes to return to the party fold on 15 January.