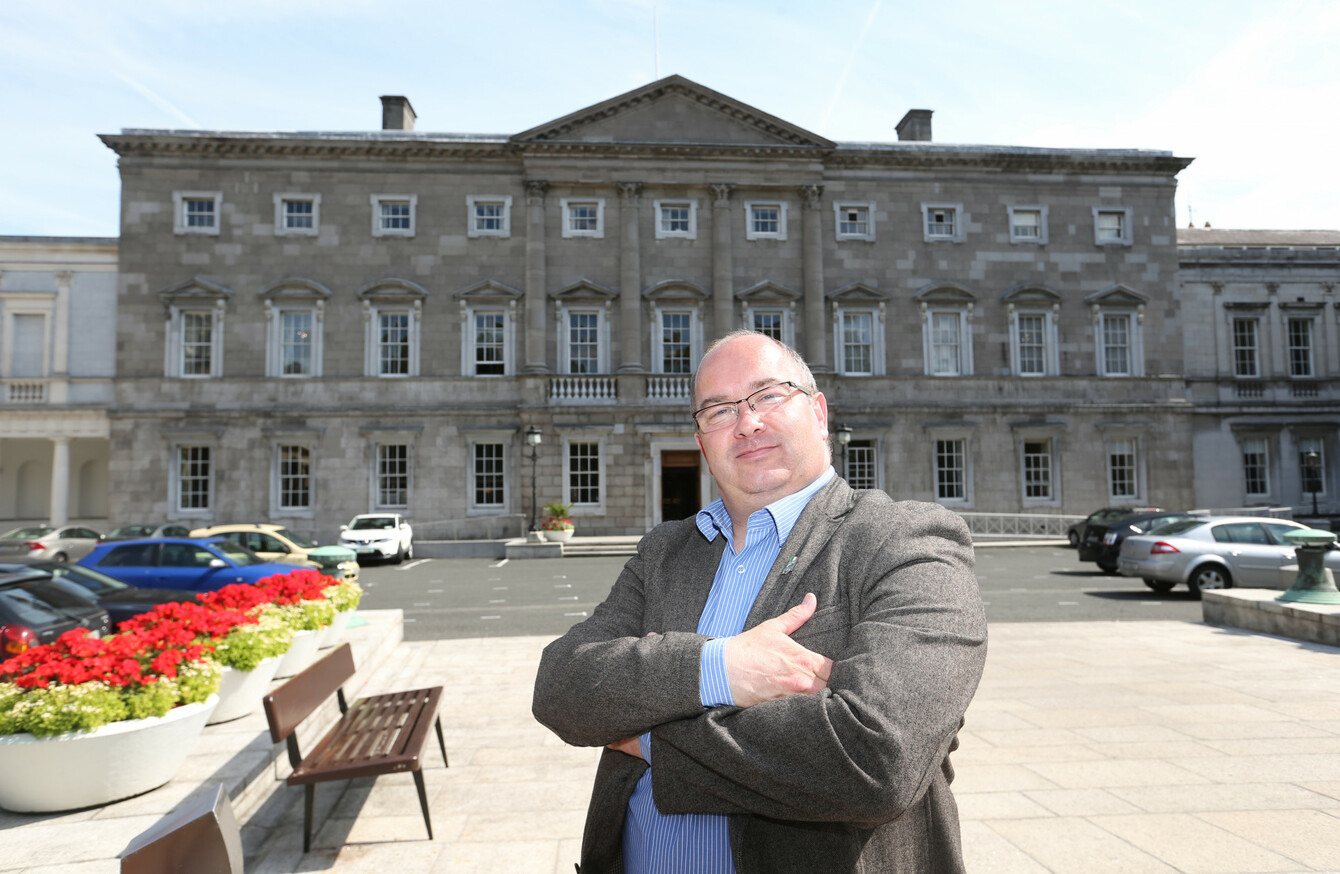 Senator Trevor O Clochartaigh has resigned.
Image: Sasko Lazarov
Senator Trevor O Clochartaigh has resigned.
Image: Sasko Lazarov
SENATOR TREVOR Ó Clochartaigh has announced his resignation from Sinn Féin due to what he describes as "inaction" by the party in dealing with "ongoing disciplinary issues" within the party organisation in his constituency.
The Galway West-South Mayo senator claimed there were serious breaches of the Sinn Féin code of conduct in Galway West, and that those breaches were "going unpunished".
Ó Clochartaigh said that unacceptable behaviour was perpetrated against him and a number of other members locally, and accused those involved of being "ruthless, unscrupulous and ambitious". Such behaviour had no place in a modern political party, he said.
Less than an hour after Ó Clochartaigh announced his resignation, a page with the Senator's biography was removed from Sinn Féin's site.
There have been a spate of resignations from Sinn Féin recently, with allegations of bullying repeatedly cited as the reason. Ó Clochartaigh did not mention bullying explicitly in his statement, but said there had been misconduct and unacceptable behaviour.
Ó Clochartaigh said:
I, with a sizeable number of other dissatisfied members have sought to deal with all these issues through the appropriate channels – locally, regionally and nationally. We have taken them as high as the Ard Chomhairle and the Office of the President and now have no other internal avenue to have them addressed within the party.
Discussions around this have continued up to this morning, but the party's insistence even today to support wrongdoers, to ignore misconduct and to plough ahead with a selection convention, which in my view has a pre-determined outcome, before serious disciplinary issues are properly dealt with, is the last straw.
Ó Clochartaigh said he is proud of his record in the party, adding:
I am extremely disappointed that I and others locally, have been let down by a party which we have worked so hard to build up and given great service to.
He said he continued to have huge respect and admiration for the vast majority of the party's "hard-working, dedicated and truly Republican members", but that the high standards the organisation demanded have not been matched within the party itself.
"I want to sincerely thank my wife Mali, my family, friends, loyal supporters and colleagues who have stood with me through what has been an extremely challenging time personally and professionally," the senator said.
"I hope that Sinn Féin leadership will seriously reflect on my decision and bring in the necessary reform to deal appropriately with such nasty behaviour from now on in a much more decisive manner, which will protect members trying to do the right thing who are being subjected to wholly inappropriate behaviour of any kind," he concluded.
Ó Clochartaigh was first elected to the Seanad in 2011.
Speaking on Raidió na Gaeltachta's Cormac ag a Cúig, Sinn Féin's finance spokesperson Pearse Doherty said it was regrettable that Ó Clochartaigh took the decision he did.
He linked Ó Clochartaigh's decision to resign with a decision to be taken at Sinn Féin's Árd Fheis this weekend, where the party is expected to vote against Ó Clochartaigh's strategy to put forward two candidates in Galway West instead of one.
Doherty said that Ó Clochartaigh took the decision after the party disagreed with his strategy.
When asked repeatedly about the party's governance and previous resignations taken by ex-councillors and party members, Doherty returned to the party's strategy for Galway West, and claimed that Ó Clochartaigh wasn't happy with the "democratic decision" taken by the party.
In a statement this evening, Sinn Féin echoed Doherty's comments:
The Sinn Féin selection convention in Galway West/South Mayo is due to be held this weekend.
Trevor Ó Clochartaigh had been making the case for a two candidate strategy up until yesterday.
Given the party didn't make the quota or elect a TD in the last election we were going with a one candidate strategy on this occasion.
"It is clear that Trevor was worried that a democratic vote of party members in the constituency would not select him to contest the election.
It is clear that Trevor was looking for a clear run at convention and the party wasn't prepared to bypass our democratic structures to allow for that.
"Given he was arguing just yesterday for a two candidate strategy which he would have been happy to be part of, we are extremely surprised at his decision to leave the party today."
- With reporting from Gráinne Ní Aodha