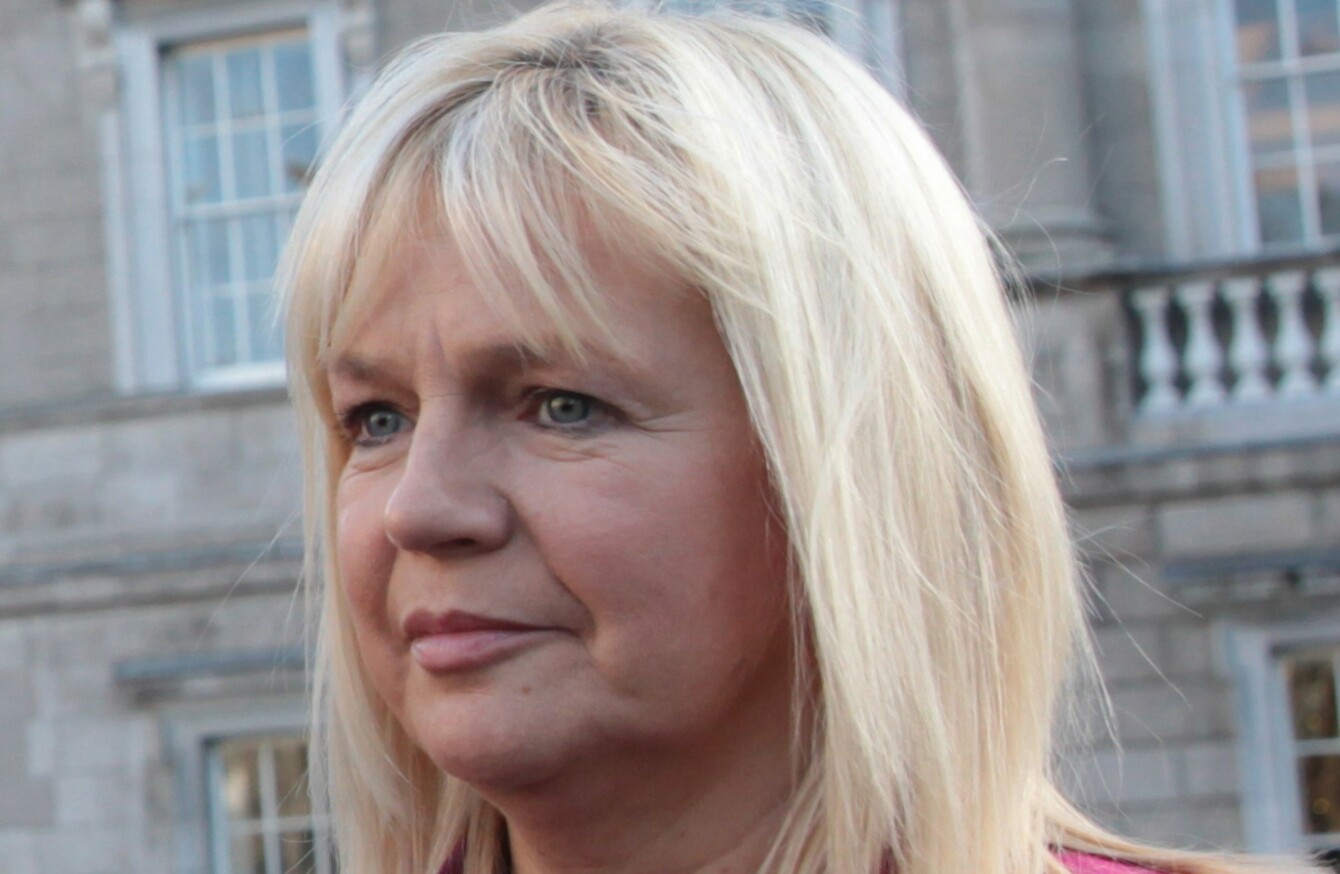 Sandra McLellan
Image: RollingNews.ie
Sandra McLellan
Image: RollingNews.ie
OUTGOING SINN FÉIN TD Sandra McLellan has said she wanted to run again but that her job became impossible because of efforts to "undermine and malign" her.
The Cork East TD has broken her silence on the reasons behind her decision to step down at this election in an interview with the Evening Echo.
"I wanted to run again but felt I could not put my family through any more," she told the paper without referring to specifics.
Last October, McLellan decided not to stand for re-election, claiming she'd been on the receiving end of bullying by members of her own party. Sinn Féin's Cork East organisation was plunged into crisis last year over the allegations.
Speaking to the Echo's Padraig Hoare, she said: "I love politics and I love my job. I wanted to go for another five years because I felt I had much more to give and polling suggested I had a very good chance of being re-elected.
I am now unemployed. So why would anyone who loves their job so much give it up voluntarily? Efforts to defame and undermine me were particularly vicious and I had a decision to make regarding my family.
"When it affects the people you love and your close supporters so much, it's time to say enough is enough."
The Youghal-based TD said she gave "my level best" as a deputy over the past five years, claiming she had one of the best Dáil attendance and speaking records. She said she stayed up "until all hours of the morning" preparing for her work on Oireachtas committees.
I behaved like a TD should. Some people tried to defame me and my record, saying I was not performing. However the attendance, speaking, and voting records released in recent weeks vindicate me. I'm proud of my work.
McLellan's decision not to seek re-election, which came on the eve of Sinn Féin's Cork East selection convention, saw councillor Pat Buckley chosen to run for the party instead.
In December, Sinn Féin was forced to deny that McLellan planned to run as an independent candidate in the general election.
Several Cork county councillors resigned from the party in the wake of the Cork East bullying controversy, including June Murphy and Ger Keohane, who are both seen as supporters of McLellan's.
Another, Kieran McCarthy, was temporarily expelled from the party, he was then asked to rejoin but refused and is now running as an independent in the general election.
In a statement, Sinn Féin said: "Sandra McLellan was a valued member of Sinn Féin's team in the Oireachtas over the last five years. She did great work in both of the portfolios that she held. She remains a highly regarded member of the party."