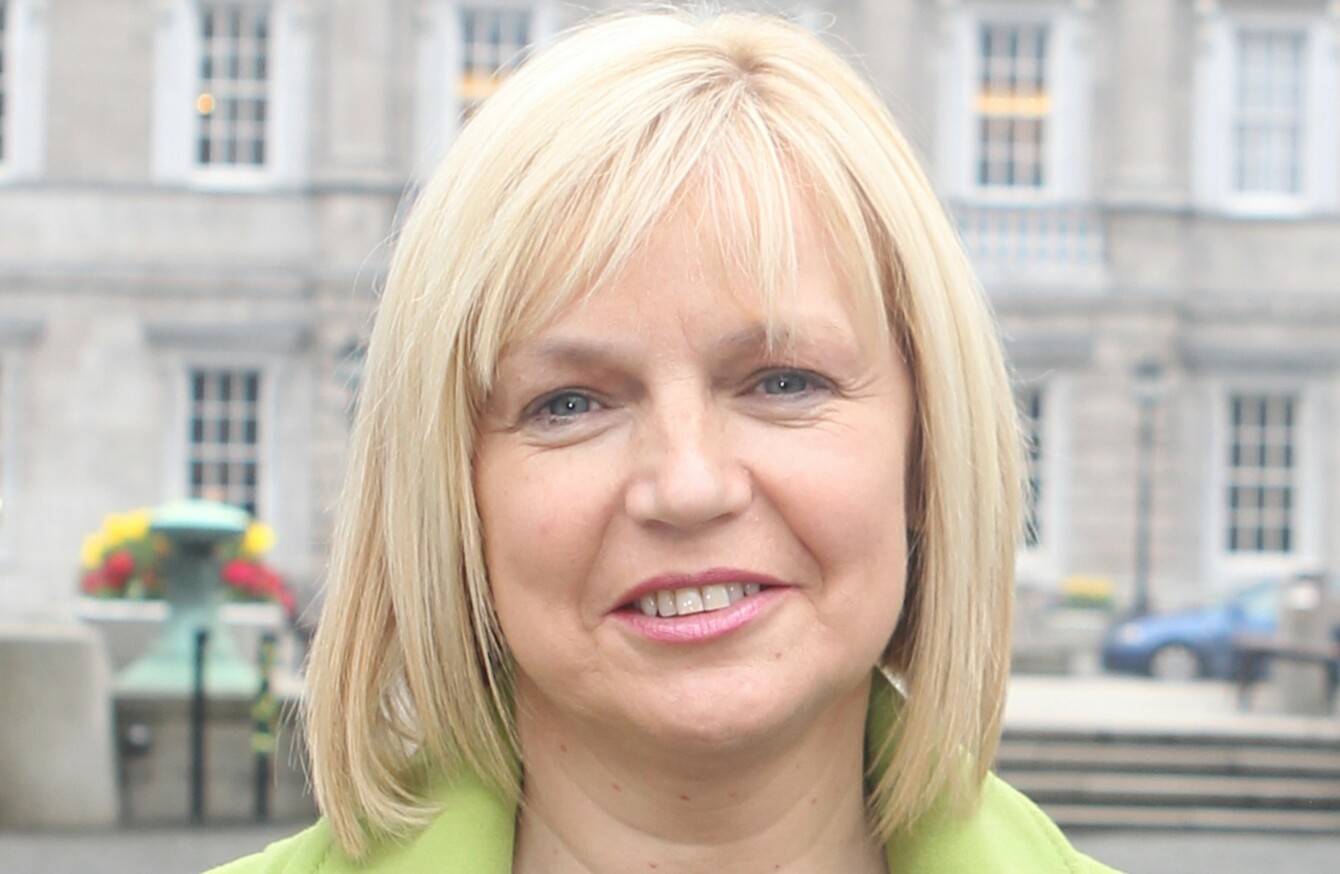 Sandra McLellan
Image: RollingNews.ie
Sandra McLellan
Image: RollingNews.ie
GERRY ADAMS HAS insisted that Sinn Féin TD Sandra McLellan has informed him that she had no intention of joining the Independent Alliance.
The Cork East deputy is the subject of a story in today's Irish Examiner which claims she held talks about joining the loose alliance of independent deputies and candidates ahead of the next general election.
McLellan previously decided not to stand for re-election for Sinn Féin and claimed she had been on the receiving end of bullying by members of her own party.
In October, the first-time TD said she was no longer willing to be the subject of "persistent undermining" by a small number of Sinn Féin members for another term as she announced she would not contest the Cork East selection convention.
In recent weeks there have been persistent rumours in her constituency that she was on the verge of quitting Sinn Féin altogether. McLellan has repeatedly refused to comment on these claims when contacted by TheJournal.ie.
Today's story in the Examiner claims she held informal talks with Independent Alliance TD John Halligan.
However, Adams told reporters at Leinster House that McLellan did not intend to join the grouping:
She did tell me that she was in a very brief informal conversation with John Halligan who raised the issue of her joining this Independent Alliance and she told me that she never had any intention of so doing.
Adams said he believed McLellan should have contested the convention last month and said he was disappointed that she hadn't.
Asked if he was concerned about the allegations that she is being bullied by party members, Adams said he did not discuss this with McLellan, but said he was aware of the "difficulties" in Cork East:
I haven't talked to Sandra about that specific matter today and there clearly are difficulties in the area, which are entirely local difficulties, and the party has to, at all levels, work to ensure that there is no recurrence of this.
"But, however, I'll talk to Sandra in due course. The main thrust of today's story is that she was approached to join this united alliance and she said to me she never had any intention of so doing."
Sinn Féin's Cork East organisation has been plunged into crisis in recent months after allegations of bullying against McLellan.
Councillors Melissa Mullane and Kieran McCarthy were both found to have been "uncomradely" towards McLellan and her allies following an internal party review. Mullane was temporarily suspended by Sinn Féin while McCarthy was expelled.
Mullane has since been readmitted while McCarthy has confirmed his intention to run as an independent in the election next year.
In September, Fermoy-based councillor June Murphy, who is a close ally of McLellan's in the party, quit Sinn Féin over what she said was "an increasingly negative experience".
Sinn Féin members in Cork East selected Pat Buckley as the party's general election candidate in October.