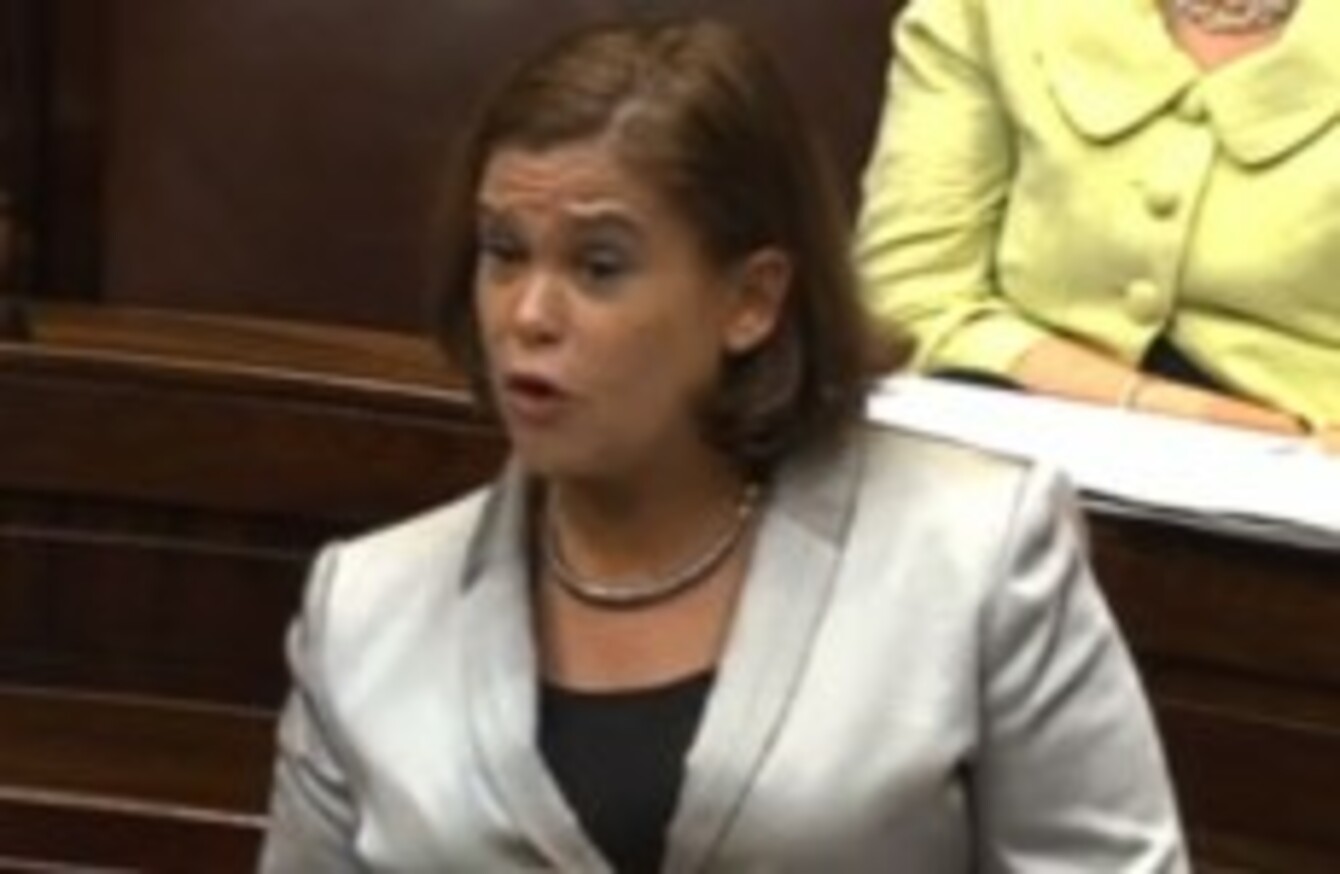 Image: Screengrab
Image: Screengrab
SINN FÉIN HAS accused the Government of forcing young people into emigration following today's Budget.
The issue of emigration and hitting young people, particularly with cuts to Jobseeker's Allowance, was consistent across the statements and speakers from Gerry Adams' party.
Adams himself said this morning that Fine Gael and Labour had made emigration "a policy choice".
This government, like its Fianna Fáil predecessor, has embraced forced emigration as a policy choice. Punitive measures against the young unemployed will actively encourage yet more young people to leave.
The party's Deputy Leader Mary Lou McDonald said that it seemed the Government had "a hang up or problem with young people".
She asked did the Government regard under-25s as a "layabout generation" and said that young people had been given no option but to leave the country.
The party's Youth Affairs spokesperson Senator Kathryn Reilly said that the Budget gave young people one guarantee – emigration.
"Despite promising to provide a youth guarantee for the 53,800 young people officially unemployed the Government has slashed their job seekers payments.
"Young people aged 21 to 24 will lose almost 33 per cent of their weekly payment while 25 year olds will lose 25 per cent of their payment.
Today the Government have broken their promise not to cut core social welfare payments.
"To add insult to injury the much talked about Youth Guarantee scheme is been given a paltry €14 million. This is just 4 per cent of what is required according to best practice across the EU."
Aengus Ó'Snodaigh, the party's social protection spokesperson said that the Budget would "kick young people in the teeth".
"Today, the Labour and Fine Gael parties are kicking our young people in the teeth once again and this time they are kicking them even harder, giving them the choice of suffering even more hardship and poverty at home or taking the boat or plane."