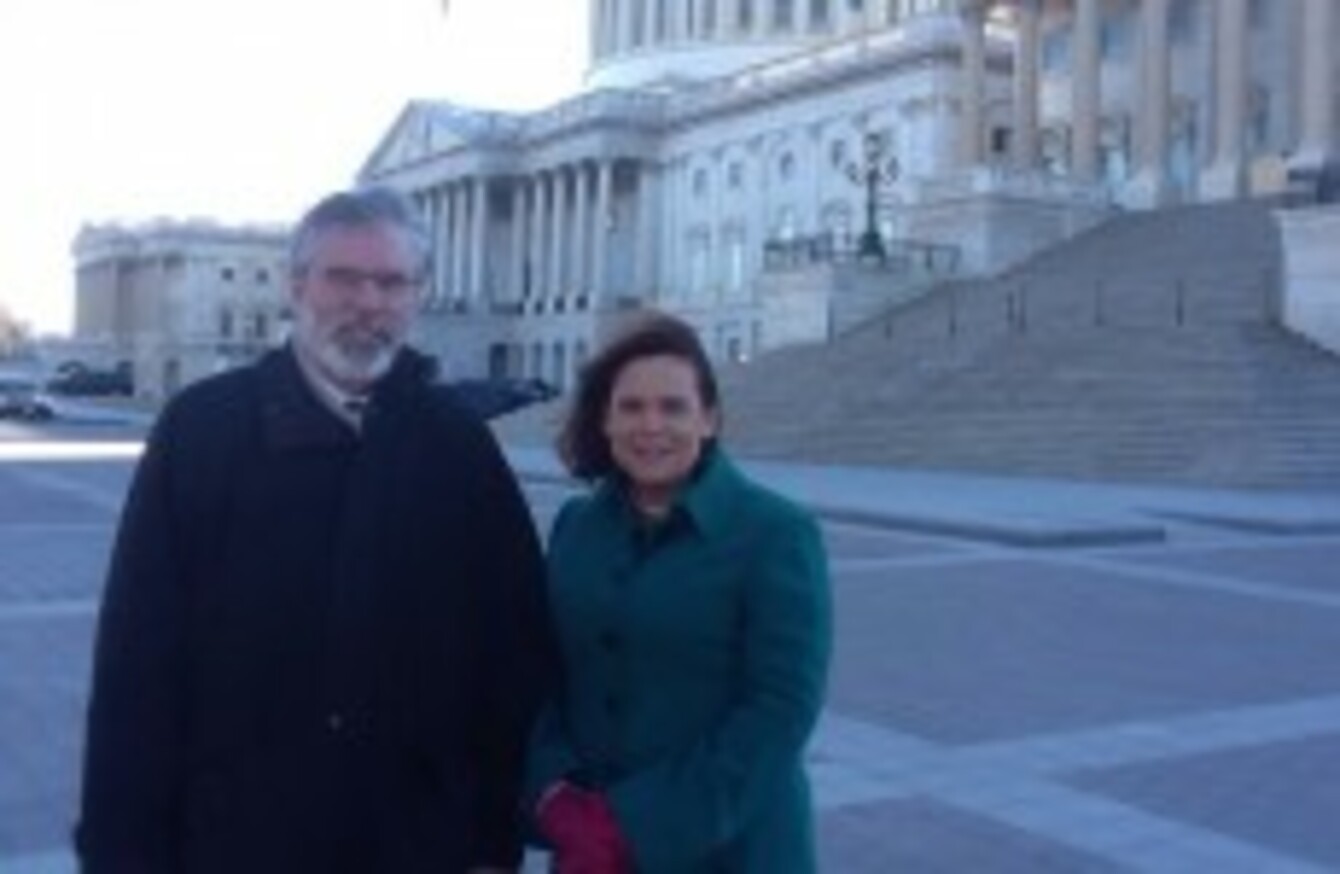 Gerry Adams and Mary Lou McDonald at Capitol Hill in Washington DC
Image: Sinn Féin
Gerry Adams and Mary Lou McDonald at Capitol Hill in Washington DC
Image: Sinn Féin
SINN FÉIN LEADER Gerry Adams and deputy leader Mary Lou McDonald are in Washington DC and while there state they have raised the issued of the 50,000 undocumented Irish living in the US.
They said that over the last two days they have held a number of meetings with leaders at Capitol Hill, stating that they raised such issues as the Northern Ireland peace process, as well as immigration reform, which has been stalled at Congress.
Commended
Today during the Speakers lunch the Taoiseach spoke about this issue, with Gerry Adams saying today that he commended the Taoiseach for raising the issue at the event.
Adams said that the undocumented "contribute positively to American society" and that all they want to do is "live a full life paying their taxes, and be able to travel between Ireland and the USA without fear of losing their jobs".
He added that Irish people living there are forced to make tough choices, by not being able to travel home to Ireland when there has been a death in the family:
I have met many of the undocumented on my travels here in recent years. They are working on building sites, in pubs and restaurants and wherever they can find employment.

Their undocumented status means that when faced with a family crisis, like a bereavement, or a more joyous family occasion like a christening or a wedding, they are not able to travel home without fear of being unable to return.
Both Adams and McDonald said that "every effort must be made to press for effective immigration reform".