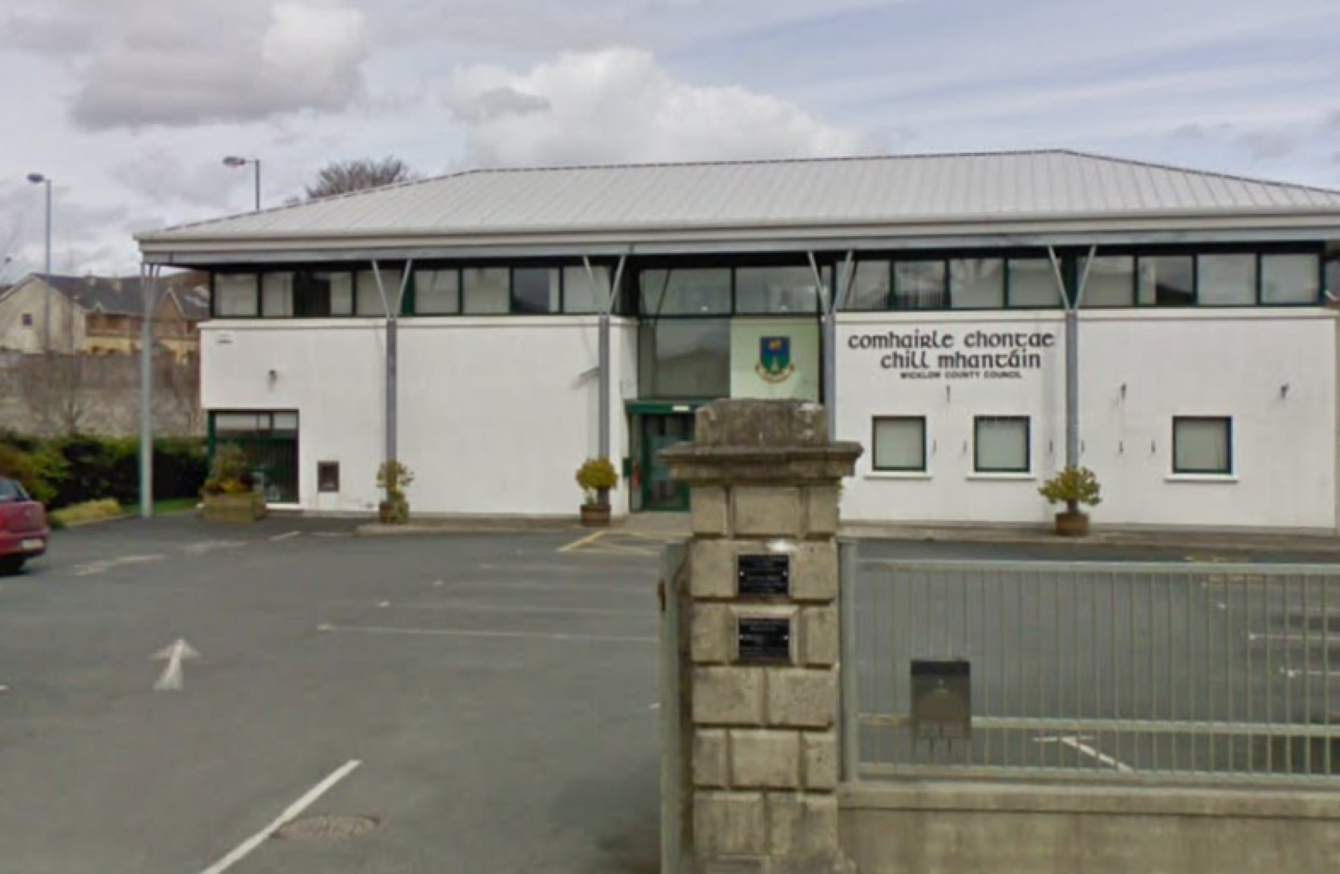 Image: Google Maps
Image: Google Maps
SINN FÉIN HAS expelled three councillors from the party following an unresolved row at Wicklow County Council.
Gerry O'Neill, John Snell, and Oliver O'Brien have been confirmed as the three councillors who have been expelled as of 11am today.
In a statement released this afternoon, Sinn Féin said that it had "sought over the past 18 months to resolve a dispute in the Sinn Féin council team on Wicklow County Council".
A resolution has not been possible and the Sinn Féin Ard Chomhairle has moved to expel from the party three councillors who have failed to attend council team meetings over the past 18 months.
But Gerry O'Neill, councillor for Baltinglass, told TheJournal.ie that this was a "barrage of lies" and "codology".
He said that he along with other councillors had been rowing with the party over the process for appointing who would replace John Brady on the council after he was elected as a TD in 2016.
"After John Brady was elected, there was a vacancy on the council and everyone assumed Rossa Murray would be the candidate," he said.
He said that at two separate meetings of Sinn Féin members, Murray was proposed as one of three candidates, but Murray only got three votes.
"Another chap got one vote, and another got 23 votes."
Councillor Nicola Lawless received the 23 votes and was appointed to the position, but concerns remained among party members about the vote, which was held in secret.
Since then, O'Neill and others have raised the issue with the party; O'Neill says he's written to Sinn Féin President Gerry Adams and deputy leader Mary Lou McDonald raising his concerns but hasn't heard back from them.
"Bit of a surprise that I get a phone call from RTÉ saying that I have been expelled from the party. I've seen the email [sent by the party to the press] and it's a barrage of lies that say I didn't attend meetings – codology. None of the issues that we had raised were referred to."
As far as O'Neill knew, the three councillors had lost the party whip, but there was no mention of expulsion.
O'Neill says that the Sinn Féin member who is quoted in the email making the announcement, Waterford TD David Cullinane, has "never been in contact with me, never lifted the phone".
When Sinn Féin was asked about whether the three councillors had been notified before the email to the press was sent out, a spokesperson said they had been notified through a letter.
This adds to the number of public resignations, retirements or expulsions from the party in recent times. Two weeks ago, Sinn Féin's youngest councillor Lisa Marie Sheehy resigned from Limerick's council, claiming that bullying within the party had forced her to leave.
In April, five Sinn Féin members resigned over bullying allegations; in February last year a Cork TD Sandra McLellan gave a similar reason as Sheehy as to why she didn't seek reelection.
O'Neill says that morale has been low within the party as a consequence.
"It's huge. Fifty members have resigned in Wicklow since this all started two years ago," he says.
I joined Sinn Féin in 1971, I'm 46 years there. I was there when it wasn't popular, and I was their only candidate in 1985.
He said that he's "surprised" and "disappointed" with what has happened, and is still trying to get his head around it.
We tried to do it through the proper channels. So disappointed with what has gone down.