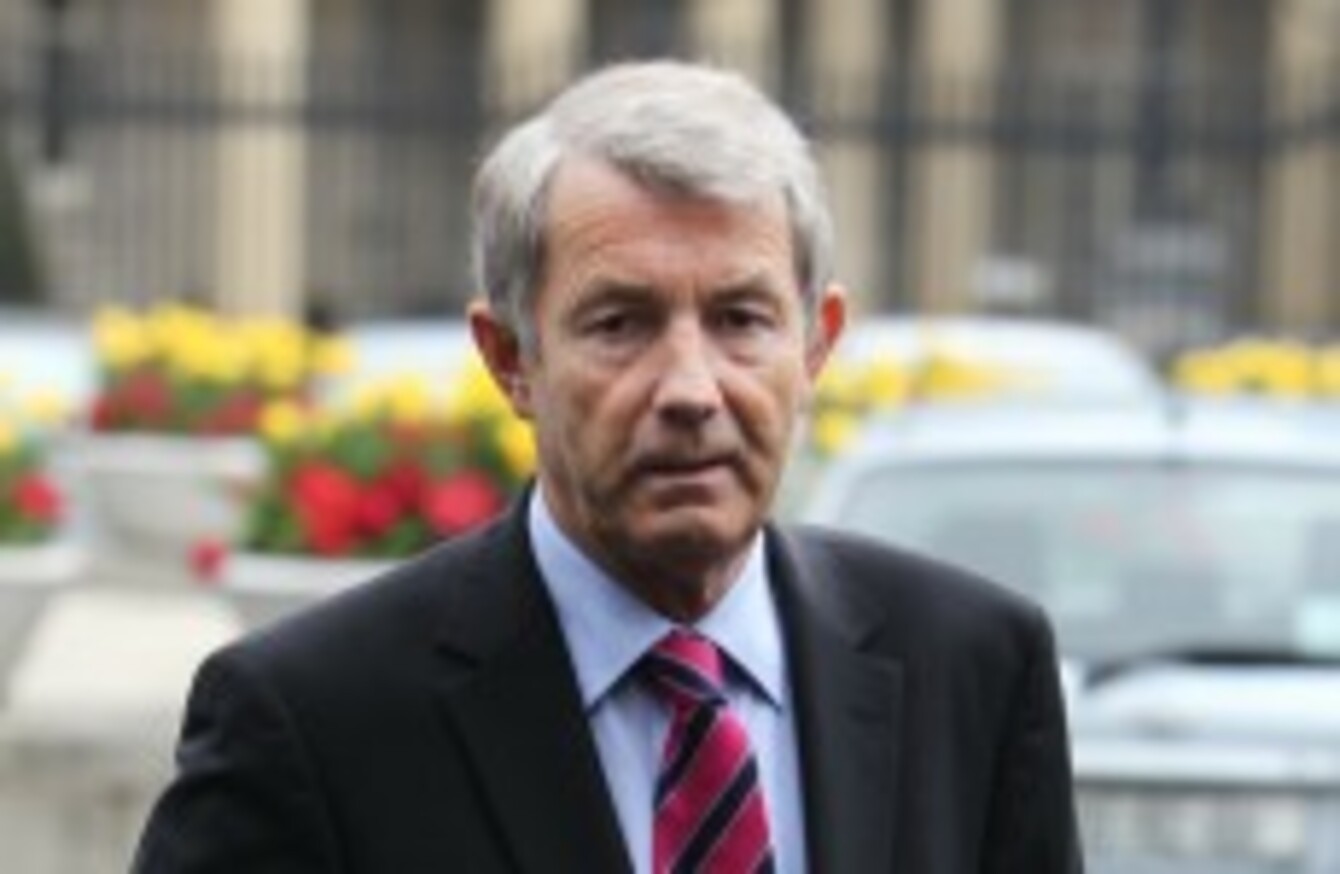 Image: Leon Farrell/Photocall Ireland
Image: Leon Farrell/Photocall Ireland
THE STANDARDS IN PUBLIC Office Commission (SIPO) has said it received 388 complaints related to the Tipperary North TD Michael Lowry last year as it published its annual report today.
SIPO said that there was a huge increase in complaints to it with 427 complaints received in 2012 in comparison to just 38 in 2011. The reason for this was entirely due to multiple complaints about Lowry on one issue.
This concerned alleged contraventions of the Ethics Acts by Lowry with regards to his ownership of lands in Wigan in the northwest of England.
Of the 388 complaints  about Lowry that were referred to the commission by the Dáil Committee on Members' Interests, 70 were deemed invalid as the complainant had not provided a sufficient return address.
The high number of complaints about Lowry are likely as a result of an article by the academic and journalist Elaine Byrne in the Sunday Independent in November 2012.
She asked readers to report the former Fine Gael Minister to the authorities over his undisclosed lands in Wigan. Lowry has subsequently amended the Register of Dáil Interests to include the land in Wigan which he said is of "negligible value".
SIPO said it has appointed an inquiry officer who is still to report on a preliminary examination of the complaints.
Other complaints
When complaints against Lowry are excluded, there were 39 other complaints, of which 21 were valid but only one of these was deemed to be worthy of an investigation by SIPO, this concerned Fianna Fáil Senator Brian Ó Domhnaill.
SIPO also spent part of last year investigating complaints about Education Minister Ruairí Quinn and mileage claims which appeared to exceed what he could have travelled given his ministerial business in the months of July and August 2011.
SIPO found that expense claims by Ministers were "not sufficiently transparent.
Following lengthy correspondence with the Department of Public Expenditure and Reform (PER) it was agreed that each Minister would provide an estimate of the amount of personal travel undertaken in the period of a claim and a  reduction in mileage expenses would be made on that basis.
In his introduction to the report, the chairman of SIPO, Justice MP Smith, welcomed the enactment of the Electoral Amendment Political Funding Act with the donation limits and disclosure thresholds revised and new provisions in place for the regulation of corporate donors.
The report noted that the new legislation is "not perfect and the Commission is sure that once in operation other defects may be highlighted. But it is a start and a highly significant one. Other changes are promised."
"Regulation of campaign financing at referendums, extension of the election period for which election expenditure must be disclosed and other electoral reforms are just some examples," Justice Smith said.