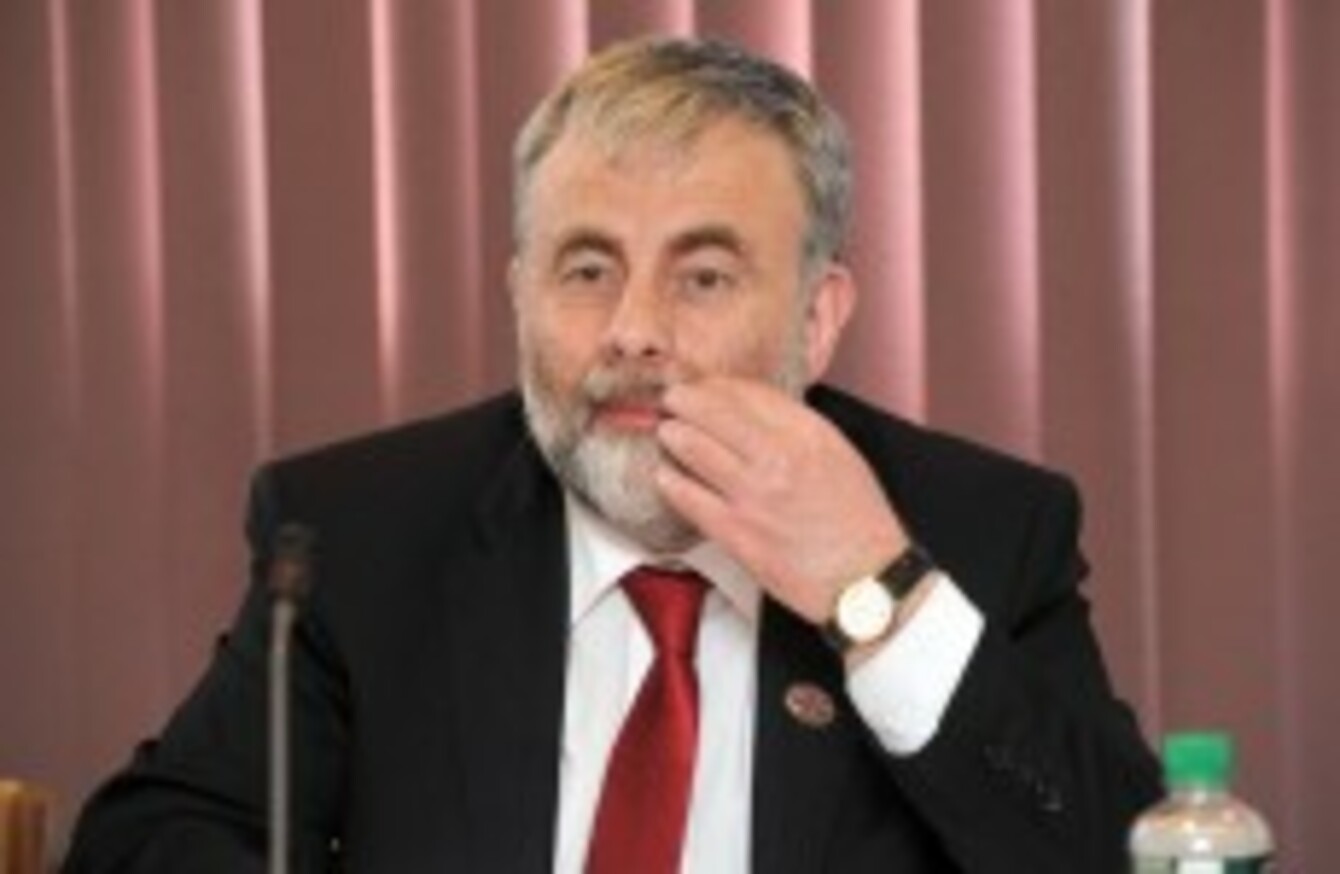 Image: Laura Hutton / Photocall Ireland
Image: Laura Hutton / Photocall Ireland
SIPTU PRESIDENT JACK O'Connor has described austerity as a "violence perpetrated against working people" and said that in the forthcoming budget the government must use the "breathing space" it has been offered by the promissory note deal.
In an impassioned speech to the MacGill summer school in Glenties O'Connor said that austerity is  "never societally neutral":
It is a violence perpetrated against working people and those who depend most on public services. Until now at least, it has been administered through a deadly concoction of fiscal retrenchment accompanied by "Labour Market Reform" – a euphemism for the most sustained attack on the gains made by organised workers since the Second World War.
The labour leader said that "relentless austerity is gnawing away at it in the wider social arena" and added that "some see this as as a kind of 'Germanification' of Europe – actually it is much more about 'Americanisation'."
O'Connor said that there needs to be a major change in the current approach of EU governments or else there will be a "period of stagnation" interspersed by "recurring false dawns" which which will ultimately lead to a collapse in democracy:
Unless there is a change of course entailing some sort of write off or mutualisation of debt, accompanied by a major fiscal initiative to facilitate the generation of jobs and growth, thus enabling countries to manage and reduce their debt to GDP ratio, it will end in the demise of the euro or the collapse of the democratic system itself, in some countries at least, or both.
Addressing the current Irish government O'Connor claimed that Ireland would meet its 5.1 per cent deficit target with a saving of €2.1 billion next year, rejecting the call from the Central Bank for a €3.1 billion adjustment.
O'Connor added that the measures carried over from last years budget together with the Haddington Road agreement will save €1 billion meaning that a further saving of just €1.1 billion is needed.