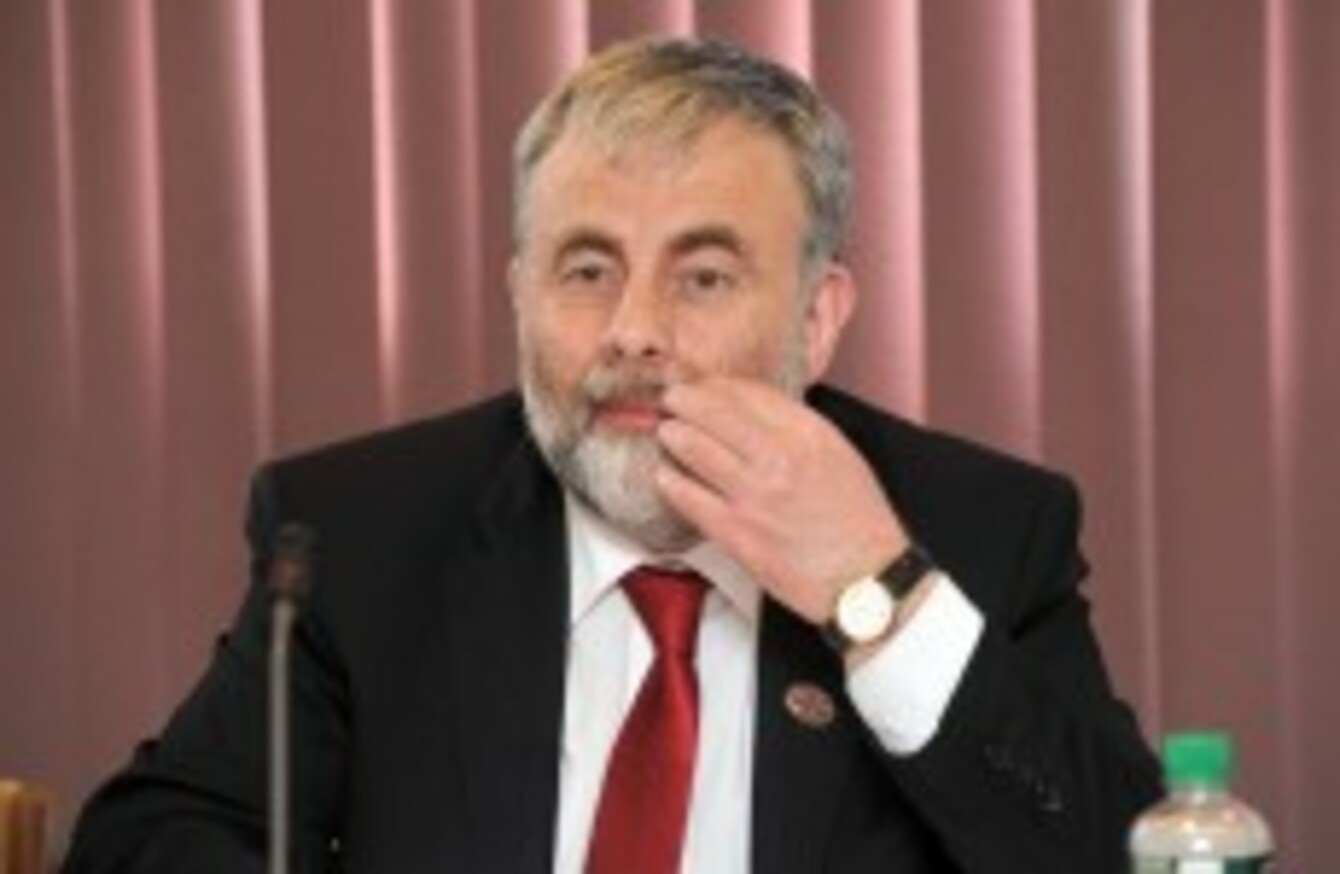 Image: Laura Hutton/Photocall Ireland
Image: Laura Hutton/Photocall Ireland
THE HEAD OF the country's largest union, Jack O'Connor, tonight defended the role of the Labour party in government and called for "unity on the left".
The SIPTU President spoke tonight at the SIPTU Delegate Conference, saying that defending Eamon Gilmore's party was "unpopular". He told TheJournal.ie:
"I've had unpopular opinions all my life. But my job is not courting popularity, my job is to do my very best to defend working people.
"The fact of the matter is that if people are not informed of the role that Labour is playing in government, we will end up with a government that will set about dismantling all that we have achieved in the century of the trade union movement."
O'Connor said in his speech tonight that the party are "battling at the gates of hell".
The Labour Party is defending working people and civil society within this Government to the limits of their electoral mandate.  They are battling at the very gates of hell, outnumbered by more than two to one and against the background of the straightjacket of the Troika Agreement.
United Left?
He said that while not completely supportive of everything that has been passed since 2011, he feels that the Labour Party's role in Government since then has been crucial.
"Does it mean that we regard the Government's Budgets to date as fair? No we most certainly do not.
"But neither do we  subscribe to the simplistic 'it's all Labour's fault' analysis – because it ignores the elephant in the room.
"The inconvenient truth is that 60 per cent of those who went out to vote in the last election voted for Fine Gael and Fianna Fail and the others who guaranteed the rich that they would be required to contribute little or nothing."
O'Connor went on to call for more cooperation on the left, going so far as to commend Sinn Féin's economic policies. However, he said that there was a lack of ambition on the left wing of Irish politics.
"We do respectfully argue that there is a poverty of ambition on the Left.  It's not sufficient to vie for leadership of the Opposition.
"The left has a responsibility to embrace the lessons of history and to build a unified, cohesive and credible alternative that faces the hard choices to challenge the outlook and value system that has been dominant in Ireland since 1922. Otherwise it will never command the support of a majority of the electorate".
Like politics? Then why not 'Like' TheJournal.ie Politics on Facebook to keep up to date with all that's happening in and outside of Leinster House.