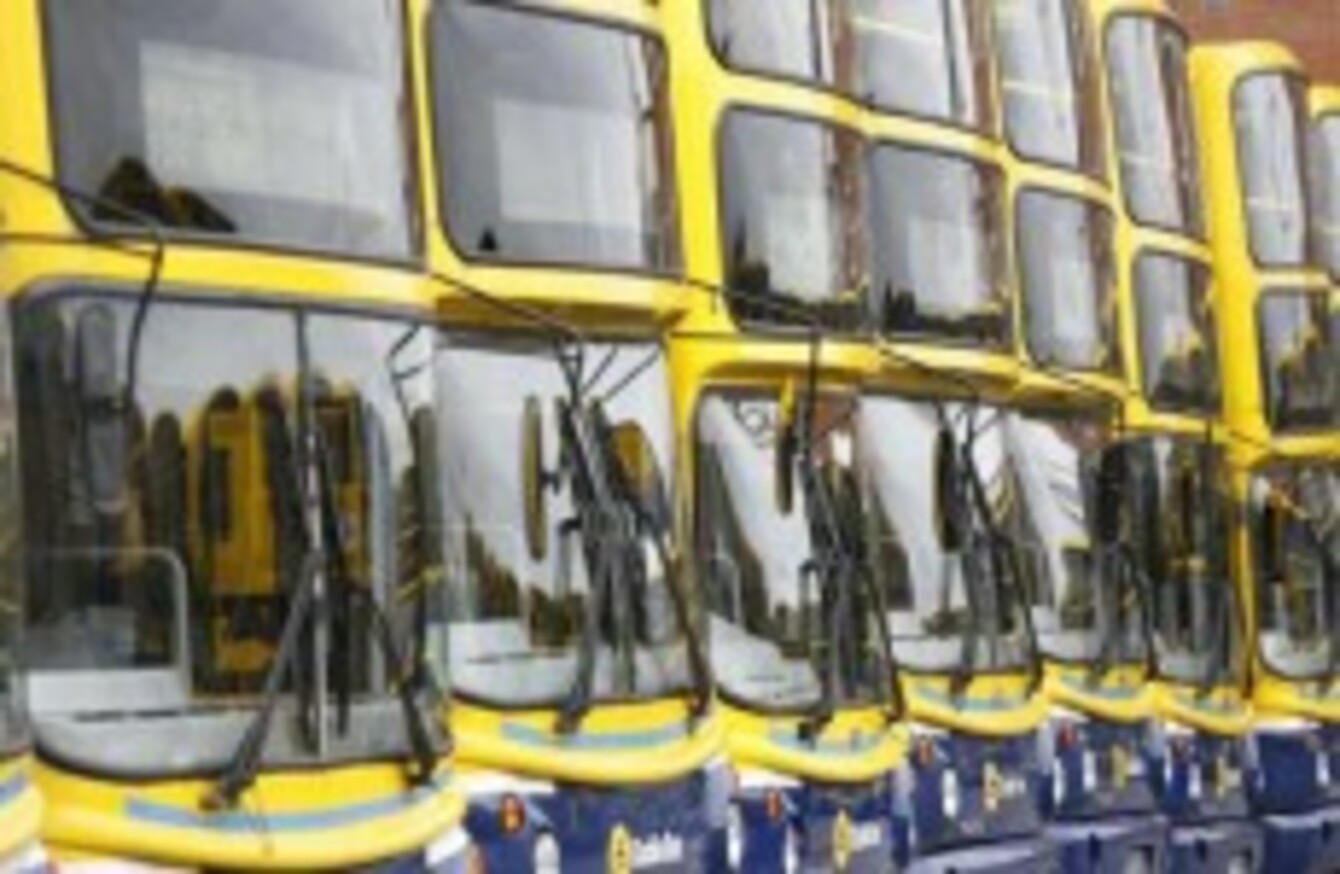 Image: Sasko Lazarov via Photocall Ireland
Image: Sasko Lazarov via Photocall Ireland
Updated 6.38pm
MINISTER FOR TRANSPORT Paschal Donohoe has said it is disappointing that transport workers have voted in favour of a series of strikes next month.
Siptu drivers at Dublin Bus and Bus Éireann voted to strike for four days next month, it was confirmed. The workers will stage two 48-hour strikes on Friday and Saturday May 1 and 2 and Friday and Saturday May 15 and 16.
The National Bus and Rail Union, as well as intending to strike on those four days, says it plans a further three days of action on May 29, 30 and 31.
The Minister said these strikes will cause "considerable disruption" across the country and will deprive the economy of revenue.
"I have reiterated my support for both Dublin Bus and Bus Éireann on numerous occasions, demonstrated by the fact that €180 million was invested in the companies, by the taxpayer, last year in PSO funding and support for the upgrading and modernisation of their fleets," he said. "I have also given a commitment to seek an increase in subvention funds into the future to enable expansion in the years ahead."
The strikes are in protest against Government plans to put 10% of routes out for private tender. SIPTU claims the National Transport Authority has failed to deal with drivers' concerns over working conditions and job security.
In a statement this afternoon, the Transport Minister said:
Allowing for a degree of competitive tension in the market will ensure better value for money for the taxpayer and improved quality of service for commuters and I am committed to that objective. Both companies are open to compete for the routes that are going out to tender. I have also made it clear that I am open to continuing discussions in a bid to address employees' concerns.
He asked that discussions at the Labour Relations Commission continue to prevent the strikes.
'Major disruption'
Bus Eireann also stated that its management remains available to meet any of the parties involved in the process for discussions.
"The company strongly urges the trade unions to reconsider and avoid any industrial action that will adversely impact our customers and their everyday journeys to work, colleges, and those who need to visit family or friends.
Bus Éireann wants to assure all of our customers that we will make every endeavour to avoid any disruption to services, and we will continue to engage in efforts with all parties to find a resolution to the matter.
Sinn Féin Transport spokesperson Dessie Ellis said, "These strikes as planned will, of course, cause major disruption to many people but it is the fault of this government that have rammed through their plans as part of a wider agenda to bring private profit companies in to undermine publicly owned groups.
"In other cities where bus services have been privatised, the companies which take over demand even more money from the public purse in order to provide the same services as were previously done by public transport companies."
- With additional reporting by Michelle Hennessy.