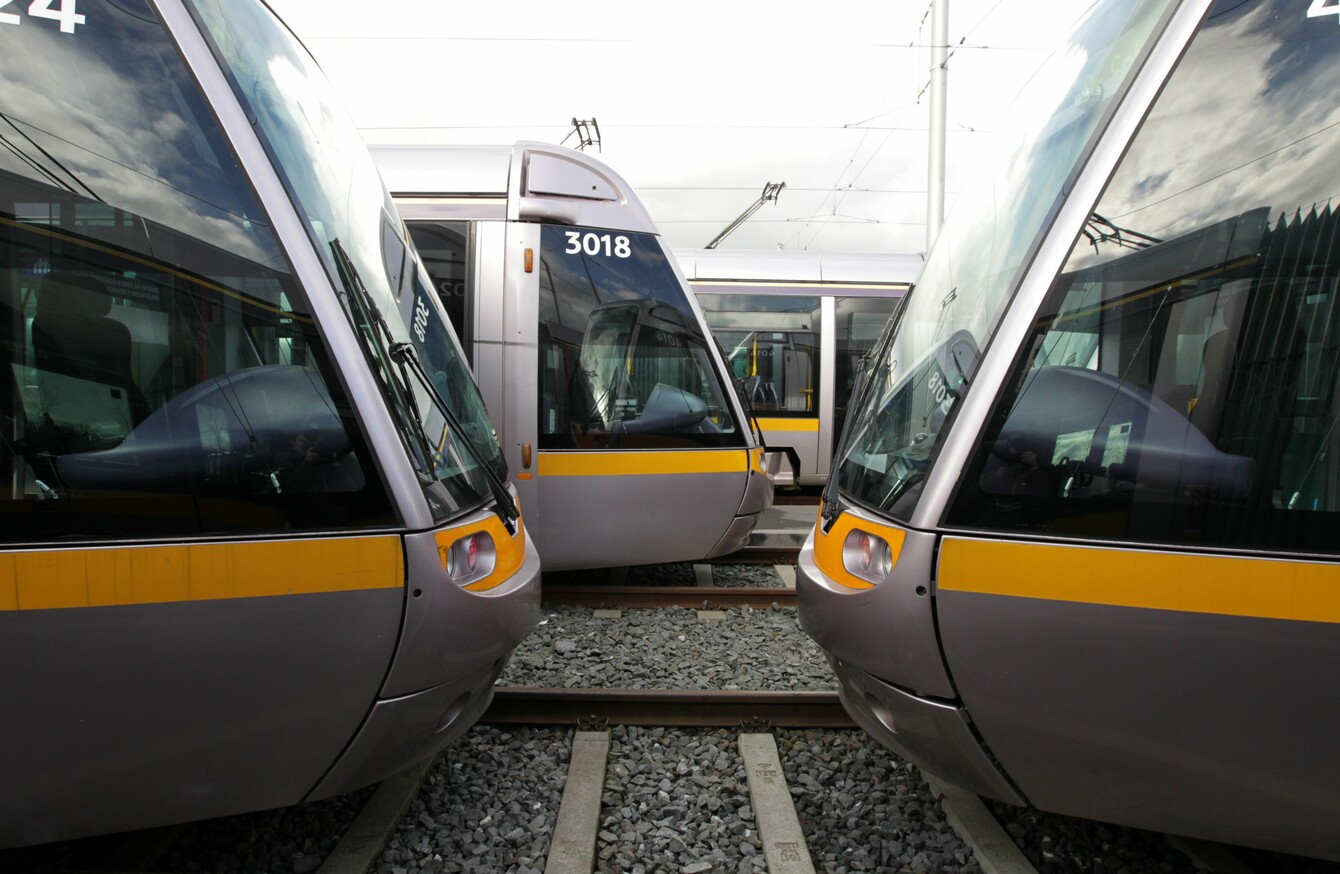 Image: RollingNews.ie
Image: RollingNews.ie
TRADE UNION SIPTU has said it is prepared to meet Luas management next week in a bid to avert further strike action by drivers.
The union announced a further six days of work stoppages yesterday in its ongoing pay dispute with Luas operator Transdev.
The action will include five 24-hour strikes – on 28 April, 4 May, 13 May, 20 May and 27 May – and a further four-hour stoppage on 26 May.
Two other strike days are already planned for later this month on 23 and 24 April.
In an interview today on RTÉ's Morning Ireland, Siptu organiser Owen Reidy said the union had agreed to resume talks with Transdev on Monday afternoon.
He also acknowledged that the dispute rankled with many commuters affected by strike action.
"I think it's fair to say that the overwhelming majority of people are not supportive of this – that's clear – but no transport dispute is ever popular," he said.
Entry-level pay
Reidy added that the announcement of six further strike days should be seen a "continuation" rather than an "escalation" of the dispute, which he said would only be resolved through compromise.
He urged Transdev to examine the reasons why a deal put forward by Workplace Relations Commission (WRC) was dismissed by drivers last month.
The company argued then that the WRC proposal, which involved gradual pay rises over a period of just under three years, was "at the very outer limits" of what it could afford.
Siptu said its members were not willing to accept proposed productivity measures and a lower salary for new drivers, which would bring entry-level pay back to 2004 levels.
Transdev said yesterday that it would be taking legal advice on how to respond to this latest strike notice.