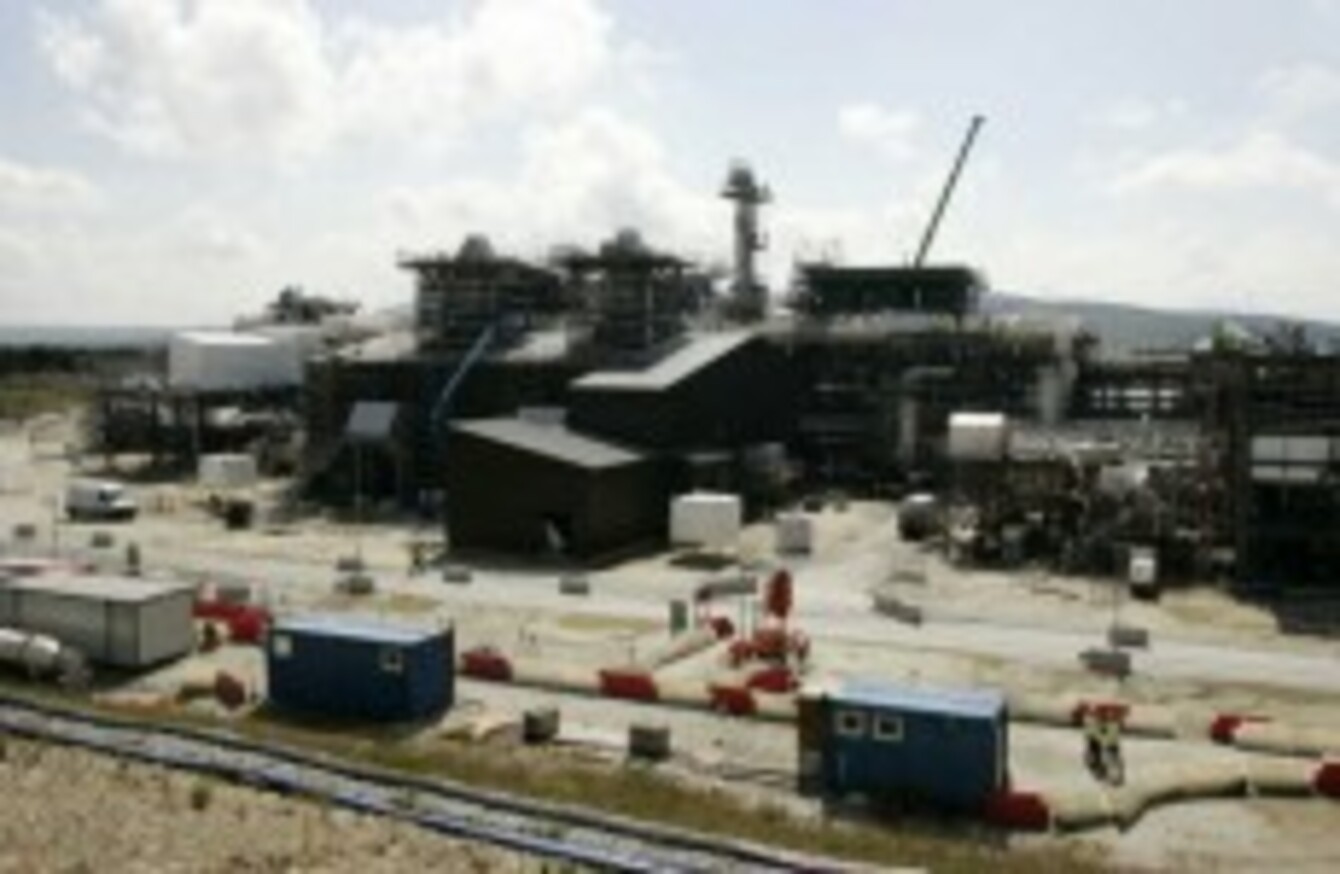 The strike action began today at 6am and ended at 6pm at the Shell gas terminal in Bellanaboy (pictured)
Image: Rollingnews.ie
The strike action began today at 6am and ended at 6pm at the Shell gas terminal in Bellanaboy (pictured)
Image: Rollingnews.ie
SECURITY GUARDS AT a Shell gas terminal in Mayo went on strike today over a dispute about reduced hours and job losses.
The workers – who are members of Siptu – are employed by the Senaca Group, a security firm which is contracted by Shell E&P Ireland to protect the gas line in Bellanaboy.
Almost 40 workers took part in the 12-hour work stoppage, from 6am to 6pm today.
Siptu organisers said that the industrial action is due to Senaca terminating employees' contracts and reducing working hours at the terminal.
"This action has been necessitated due to the company terminating Siptu members' employment without agreement and its unilateral reduction of workers contracted hours," said organiser Ed Kenny.
In a statement, the Senaca Group said that due to the construction phase of the Corrib gas project nearing its end, it was scaling back its company's involvement.
It said that the company had engaged in negotiations with Siptu and had reached a number of milestones in their talks in the past number of months.
Michael Leneghan, a Senaca security guard and Siptu member, said that the workers had no choice but to strike as Senaca management were refusing to co-operate.
"The workers have been left with no option but to conduct this industrial action due to the intransigence shown by management in this dispute," he said.
"Our members are open to engaging in negotiations but will also intensify their industrial action if necessary."
A spokesperson for the company said they would continue to work with Siptu and the workers to try and reach an agreement.
Siptu said that following today's strike action, its members would begin a work-to-rule campaign.