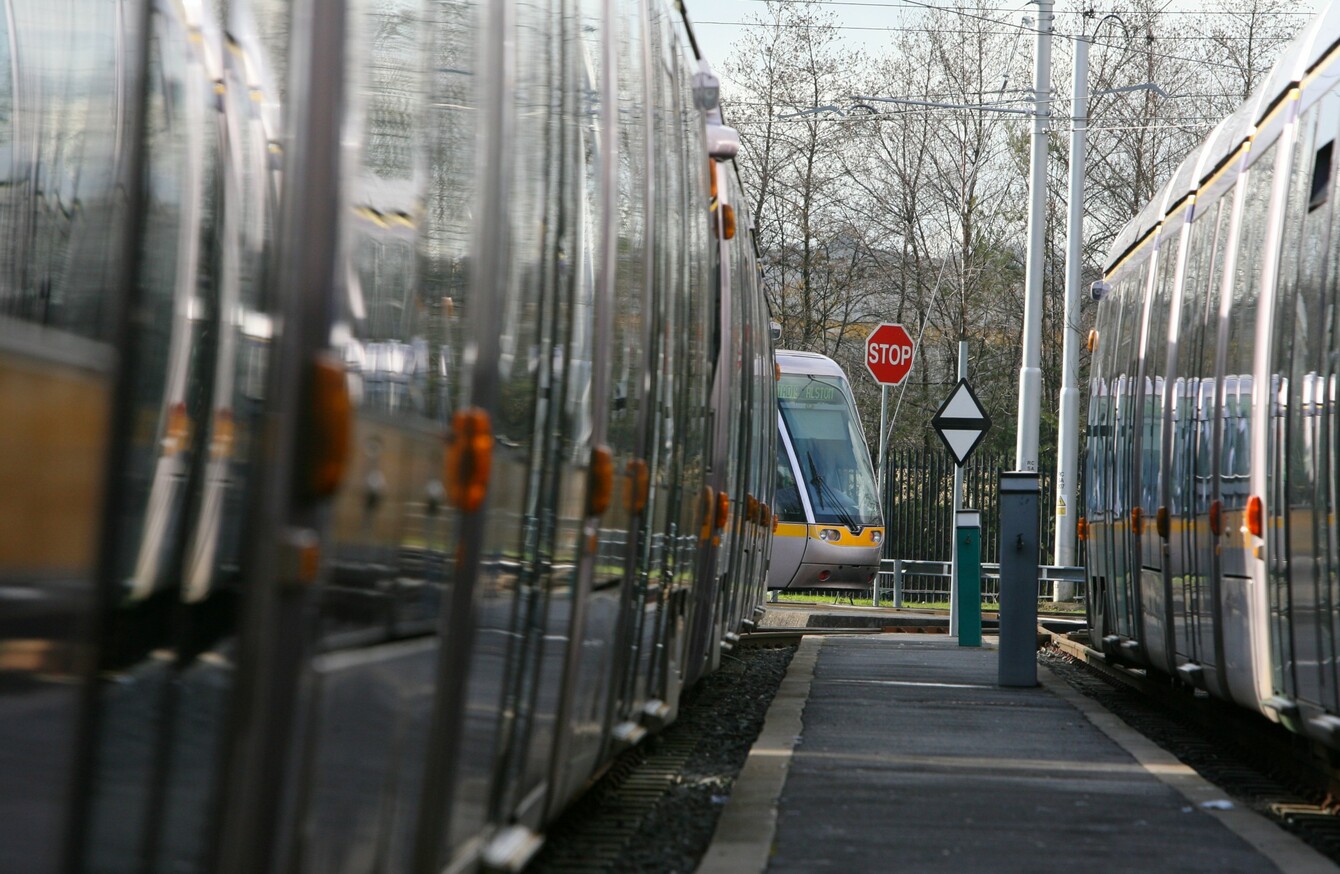 Image: RollingNews.ie
Image: RollingNews.ie
Updated 5.25pm
THE HEAD OF the Workplace Relations Commission (WRC) has hit back at calls made by Siptu president Jack O'Connor for him to resign, saying he has "no intention of standing down".
O'Connor had earlier called on Kieran Mulvey to step aside for comments he made about the ongoing Luas dispute in a radio interview this morning.
Mulvey was criticised by the union leader after telling RTÉ's Morning Ireland that Siptu did not contact him to explain why Luas drivers rejected a deal from the tram's operator, Transdev.
On the same programme, the WRC chief suggested the public may need to accept a five-day Luas service if the two sides are not able to come to an agreement.
Mulvey said most union representatives would get a "standing ovation" if they returned to their members with the proposals put forward by Transdev.
"I'm around long enough in this business to know that when a dispute gets to such a stage, voices of reason need to prevail as to whether people depart the battleground and come back another time on other issues that they're dissatisfied about," he said.
'Inappropriate'
In a statement to RTÉ, O'Connor said Mulvey's remarks "demonstrated his bias" against Siptu and rendered him unsuitable to mediate the dispute.
O'Connor told Morning Ireland he thought it "inappropriate" for the head of "what is supposed to be an independent, state-sponsored mediation service … to attack one of the parties in an industrial dispute".
"Someone who is paid the amount of money that Kieran Mulvey is paid by the taxpayer does not have an entitlement to indulge himself in the way he did this morning," he said.
Mulvey later ruled out standing down, saying in a statement that "both parties must surely recognise that any outcome will not be a million miles away" from the proposals last presented to Siptu.
Jack believes that in articulating this view I have somehow undermined my position in the dispute. I disagree and have no intention of standing down nor see any reason to do so.
Mulvey said that the WRC's focus had been on finding "an outcome that was acceptable to both parties and one that would bring to an end the not inconsiderable inconvenience being imposed on the citizens of Dublin and visitors to the capital".
Responding to O'Connor's claim that there had been an "alternative method" of resolving the dispute on the table at the time that the WRC became actively involved in the negotiations, Mulvey said that "at no stage" was he made aware of that other approach.
On the News at One, Mulvey also said O'Connor was wrong to suggest he had intervened prematurely in the dispute.
"I intervened at the behest of both Siptu and Transdev and the minister to call the parties back," he said.
Mulvey said he "directly called on Transdev to stop hiring buses" on Luas strike days as "that would only [have] escalated the situation".
"I do not get involved in personal disputes, I do not make personal attacks."
In all my career of 41 years, I have a track record of defending workers' interests and rights all through those years. And I won't be told by anybody, irrespective of their position, that I'm biased … I'd like to talk to Jack and Jack has my number and I have his … I'll sort this out with Jack O'Connor. We'll sort this out, but the issue is the Luas dispute, not me or Jack O'Connor.
#Open journalism No news is bad news Support The Journal

Your contributions will help us continue to deliver the stories that are important to you

Support us now
'Uncharted waters'
Earlier, on Morning Ireland, Minister for Transport Paschal Donohoe said Mulvey had his full support.
"We need to be calm and steady because we are now in uncharted waters … The WRC and the work of Kieran Mulvey have been core in all the work that has happened to resolve issues in our transport sector and beyond.
"What [Mulvey] said this morning is something I want to reiterate, which is that all sides involved in the dispute should show respect to the WRC and Labour Court, and should reengage, because what is not acceptable to me is the prospect of a five-day Luas."
Siptu is proceeding with further strike action on the tram service this Saturday and Sunday after workers rejected an offer involving gradual pay rises over a period of just under three years.
Transdev argued that the proposed deal, which came after days of negotiations at the WRC, was "at the very outer limits" of what the company could afford.
Siptu said its members were not willing to accept proposed productivity measures and a lower salary for new drivers, which would bring entry-level pay back to 2004 levels.
Additional reporting Cianan Brennan and Órla Ryan
First published 8.15am