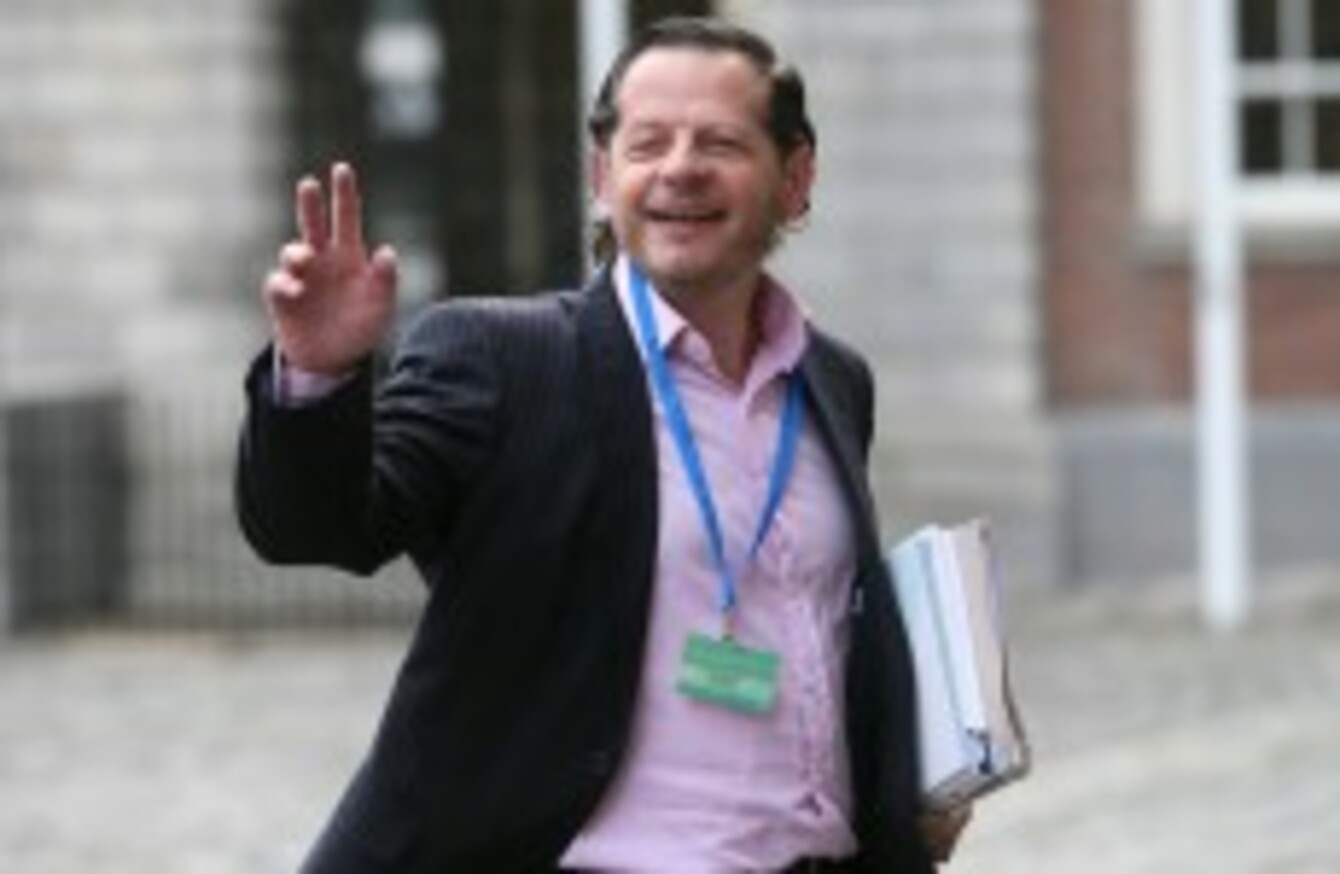 Image: Laura Hutton/Photocall Ireland
Image: Laura Hutton/Photocall Ireland
Updated: 12.38
THE FORMER HEAD of the Department of Finance has hit back at Alan Dukes over the Siteserv deal.
John Moran issued a statement today after former Fine Gael leader turned IBRC chairman Dukes made critical remarks about him in a press conference yesterday.
Dukes said that Moran, in a private conversation, expressed a wish join the IBRC board shortly after becoming secretary general at the Department.
He said that at one stage Moran wanted to appoint two further directors to the bank and "seemed to believe that all he needed to do was tell the Central Bank that it was okay to appoint these two people and that they would be on the board".
When asked if the deterioration in the relationship between the department and IBRC could be traced back to Moran's appointment, Dukes said:
It definitely took a turn for the complicated at that point.
Moran, who has been out of the country all week, said that Dukes' comments represented "pre-crisis mindset". He said that civil servants had "been asking the right questions".
I would simply add at this stage that I find it regrettable and a step back to pre-crisis mind sets among bank management that what seems to have been happening today are personal attacks on civil servants asking the right questions who were representing after all the new shareholders of those banks, the taxpayers.
It might have been better to have the time available used to deal with the substance of the issues raised by both the Department and other public representatives.
I shall be happy to answer any other important issues after reading the transcripts or at the upcoming inquiry into the management of IBRC if more appropriate.
Speaking on RTÉ's The Business today, Dukes said that some in the Department saw Anglo Irish Bank as "the enemy" after the nationalisation of the bank.
'Overly arrogant'
Fianna Fáil leader Micheál Martin also criticised Dukes, saying he was "overly arrogant in terms of his dismissive attitude to our public servants in the department of finance"
"A bit of humility all round wouldn't go astray," Martin added, noting that civil servants had raised legitimate concerns about the Siteserv sale and other IBRC transactions.
Martin was speaking at his party's Ard Fheis in Dublin.
Additional reporting by Órla Ryan