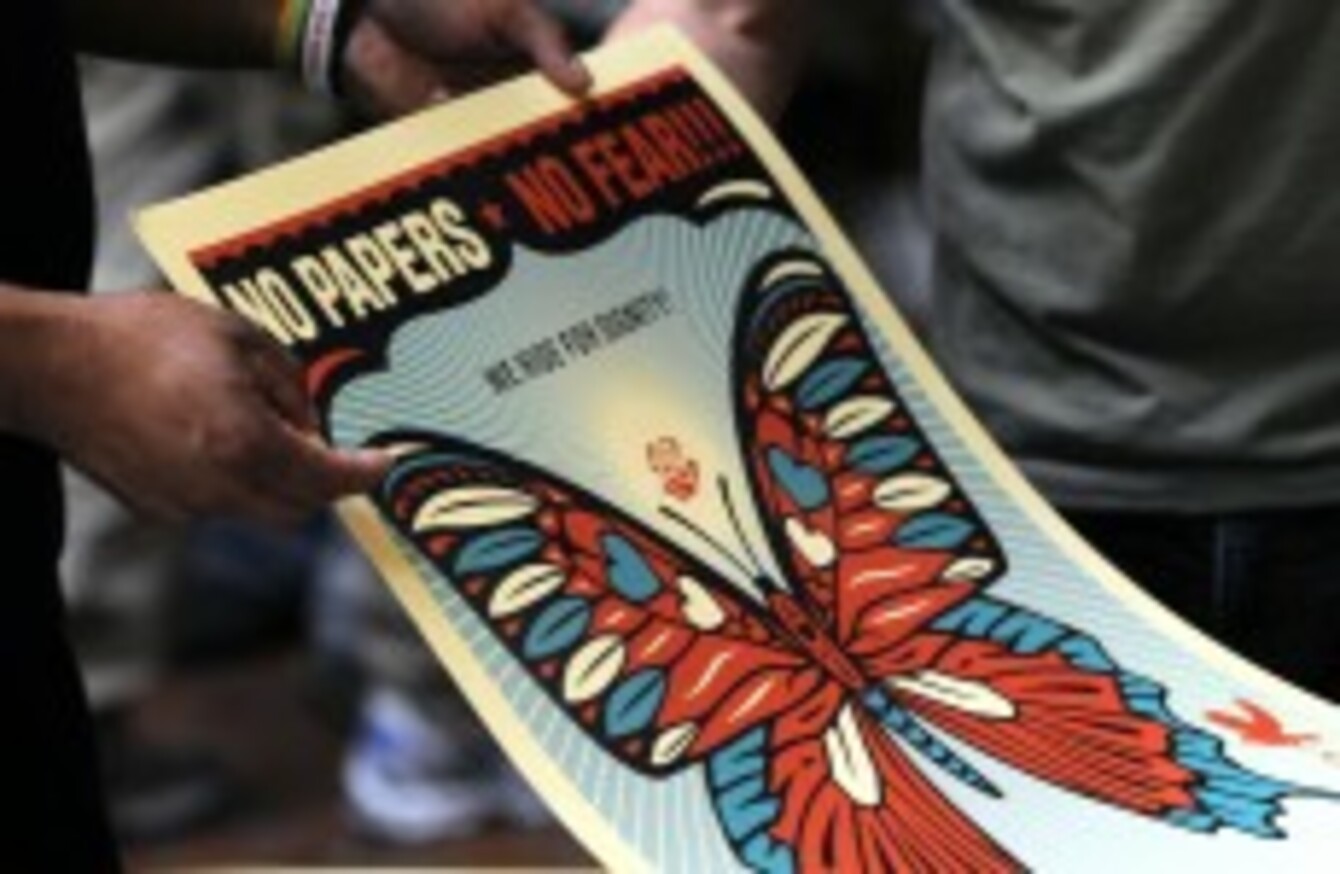 Image: David Tulis/AP/Press Association Images
Image: David Tulis/AP/Press Association Images
NEARLY TWO-THIRDS of Americans favour a path to citizenship — with conditions — for undocumented immigrants, according to a new poll out Thursday, as lawmakers debate reform plans.
Lawmakers from both sides of the US political divide, as well as President Barack Obama, have expressed optimism about striking a deal on immigration reform in 2013, but a potential pathway to citizenship remains a hurdle.
In a poll of 4,500 people by the Public Religion Research Institute and the Brookings Institution, 63 percent said that the 11 million people living in the US illegally should be allowed to become citizens.
That was three times as high as the 21 percent who thought they should be found and deported. Another 14 percent said illegal immigrants should be allowed to get permanent resident status.
Even among conservative Republicans, a majority, 53 percent, were in favour of allowing the possibility of citizenship. That figure was higher, 71 percent, among Democrats.
Currently, a legal immigrant can generally seek to become a citizen after living in the US for five years.
The poll also reflected significant racial divisions in perceptions of the impact of demographic and cultural changes in the US since the 1950s, with 61 percent of whites saying American culture has "changed for the worse."
The reverse was true among blacks and Hispanics, with a majority of both groups — 56 percent of blacks and 51 percent of Hispanics — responding that American culture has "changed for the better" since the 1950s.