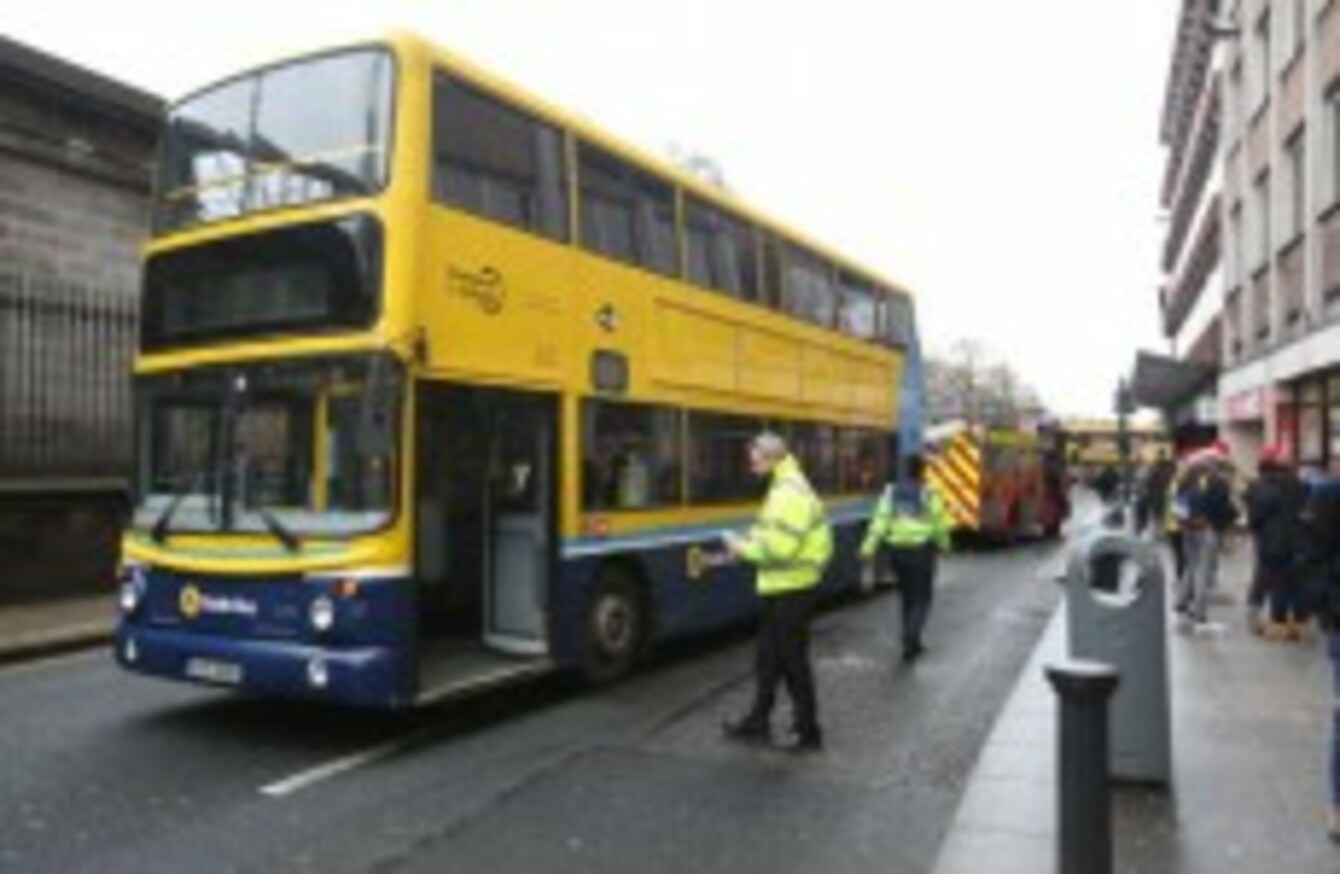 Image: Photocall Ireland!
Image: Photocall Ireland!
GARDAÍ ARE INVESTIGATING an incident in which a six-year-old boy is thought to have been pricked with a syringe on a Dublin Bus.
The alleged incident happened last Friday on the 66B bus close to the Liffey Valley Shopping Centre on the N4 shortly after 5pm.
The child involved in the incident was taken to Tallaght Hospital and has since undergone tests. His injuries are not thought to be life threatening.
There is no information at this time as to whether or not it was a used syringe.
CCTV footage from the bus has been given to Garda by Dublin Bus.
Gardaí in Ronanstown are currently investigating the incident.
In a statement on the matter, Dublin Bus stated that they have very strict protocols in place which were followed by the driver of the bus involved.
It was also noted that incidents of this nature are very rare but taken very seriously by the transport provider.
Following the incident the bus was taken to its depot where it received a full examination and cleaning.
First published 2pm