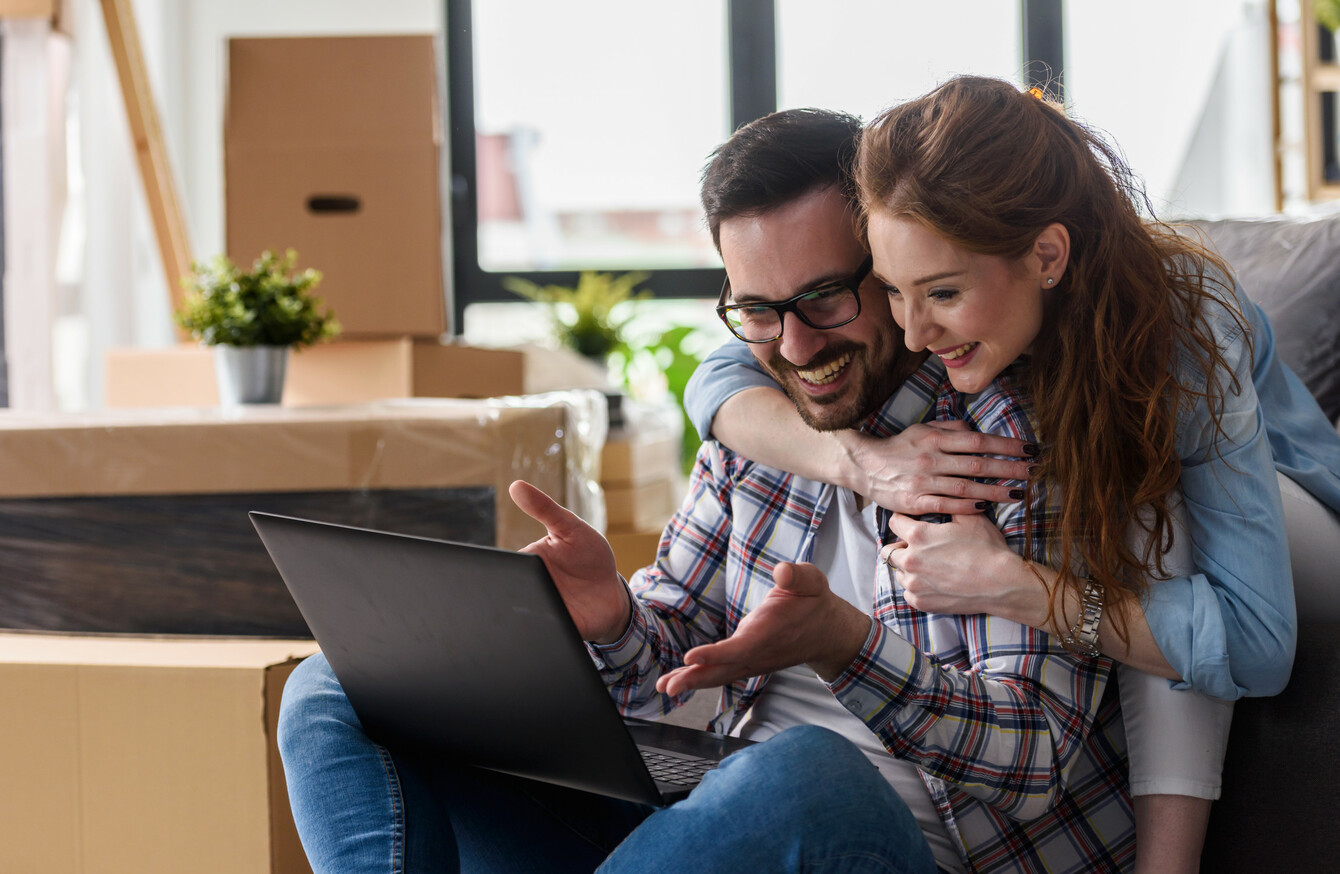 Image: Shutterstock/Lordn
Image: Shutterstock/Lordn
FROM STARTING THE packing process to getting settled into your new place, moving house can be a highly stressful time.
While there's no magic trick for making everything happen over night, there are quite a few things you can do in advance to make the move easier – whether that's packing a bag for the first night or getting utilities, like Sky TV and Ultrafast Broadband, lined up in advance.
So, what else can you do to prep for an easy move? We asked six people who have moved house recently to share the lessons they learned.
1. Plan for the first night
Have a first night box packed. Keep a selection of delph, chargers, towels, loo roll, candles etc all within easy reach so you can call that takeaway and sleep on the blow up bed in peace on move-in day.
- Theresa
2. Start packing early – and don't forget to set up essential utilities like broadband
Pack the stuff you use least first to get some packing done early and so it's not so much of a rush. While you're doing this, do a clear out of things for charity or the bin so you're not lugging stuff you don't use around. 
I'd always say to try to set up basic utilities in advance so you're not without essentials when you move in – and always get basics like tea, milk and bread! Moving is tiring and last thing you want is to be in a new area without so much as a tea bag.
- Kathy
3. Hire professional movers to save time
We moved with a toddler and another baby on the way. So even though we were only going a short distance, we decided to pay professional movers to pack and transport our stuff. I can't recommend it highly enough. They'll do it more safely than you could, and in about half the time – all you have to do is get out of the way. When you're not elbow deep in a box of miscellaneous crockery, you'll have more time to think about everything else you need to do.
- Michael
4. Hold off on big purchases
After you move in, live in the house for while before investing in good furniture. That way you really know what you want and what suits the space.
- Aine
5. Look for community Facebook groups
In the weeks before your move, see if the local neighbourhood has a Facebook group or other social media group you can join where you can be updated on community news and get a better feel for the area.
- Sasha 
6. Give yourself time on moving day
When it comes to moving day, clear your schedule and start early. Moving is stressful enough without the added pressure of needing to be done before a certain time or combining your day with other tasks. Start early and take breaks where you see fit, before wrapping up in time for dinner. Takeaway is always a nice end-of-move treat.
- Cian  
Tick one big thing off your list before you move in with Sky's exclusive new home offers and get your Sky TV and Ultrafast Broadband setup for your move in day. Find out more here. Terms and conditions apply.