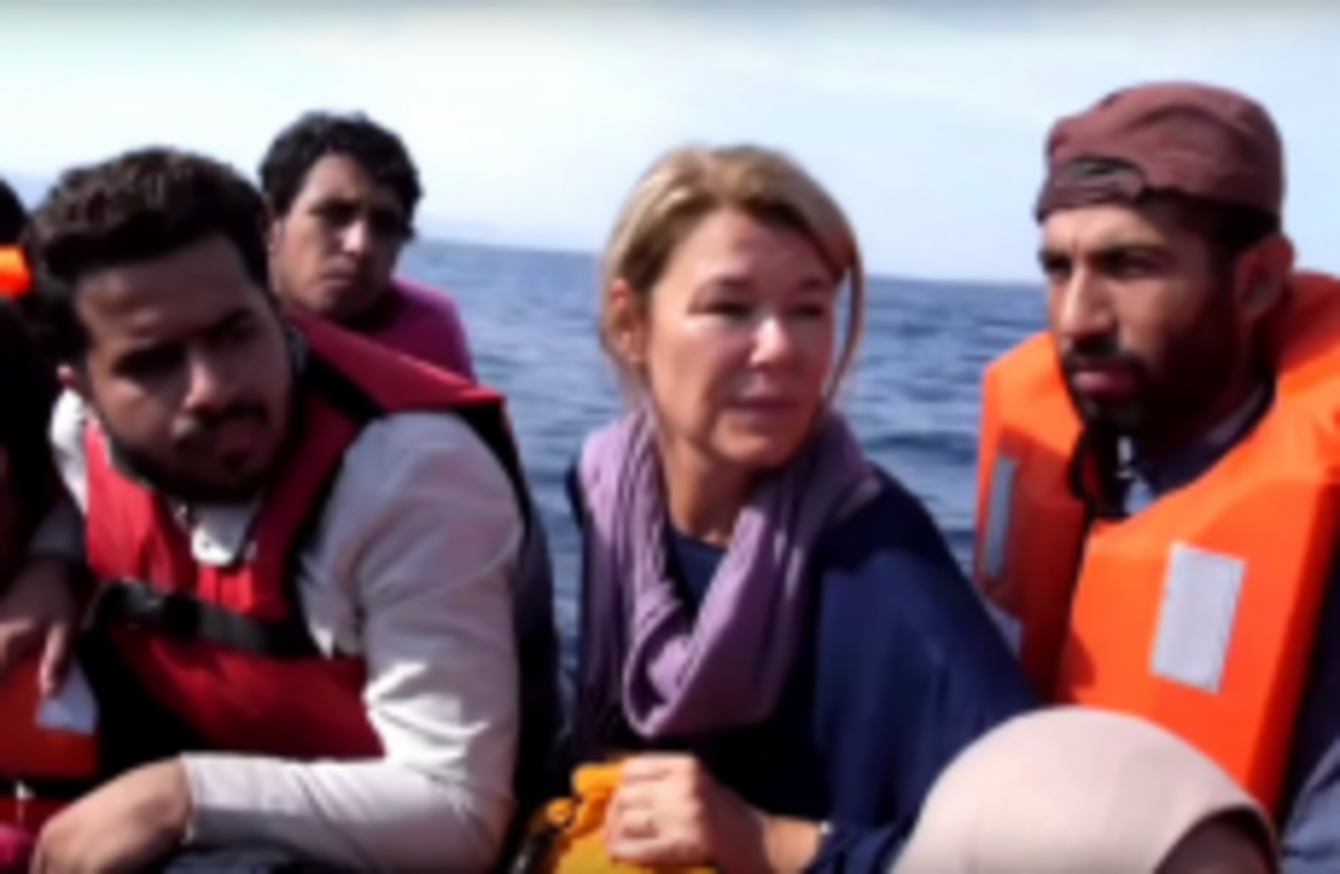 Image: Sky News
Image: Sky News
SKY NEWS JOURNALIST Alex Crawford recently joined a group of refugees making the perilous journey across the Mediterranean to Greece.
In the video Crawford accompanies about 40 Syrian refugees in a truck to Turkey and then a dinghy packed with people in the water.
After a failed first attempt, they set out again and are confronted by the Turkish Coast Guard.
Coast guard officials tell them to turn back and even shoot in the air above their heads, driving quickly alongside the small refugee boat.
The special report touched a lot of people but it also sparked some pretty angry and sometimes offensive responses, some of which Crawford has been retweeting to highlight them:
Here's the special report in full:
Source: Sky News/YouTube