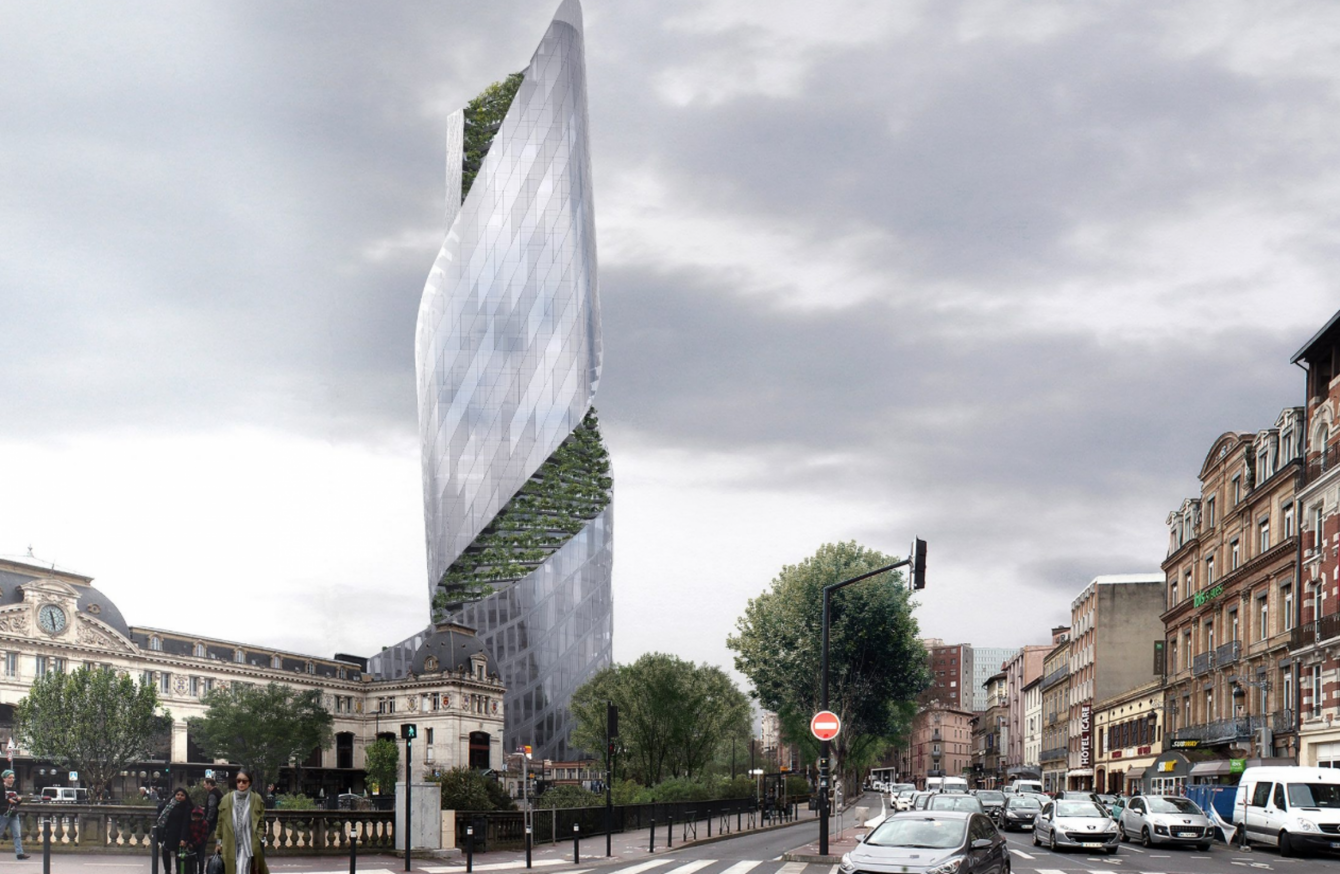 Image: Studio Libeskind
Image: Studio Libeskind
THE STUDIO BEHIND the rebuilt World Trade Centre will soon build this 40-storey twisting garden tower in Toulouse, France.
Studio Libeskind, headed by iconic architect Daniel Libeskind, has submitted the designs for the Occitanie Tower.
The 150 metre tower includes 11,000 square metres of office space, a Hilton hotel, up to 120 apartments, a restaurant with panoramic views, commercial space for shops, and offices on the ground floor for the railway company SNCF.
It will be the first skyscraper in the French city, with construction due to start next week and finish in 2022.
The studio says the building's bend is designed to mimic the flow of the city's canal.
"Integrated into the overall form of the building, the façade and public platform is a continuous vertical landscape. This vertical green ribbon referenced the lush waterway of Canal du Midi that winds through the city. Trees will line the platform of the building and a ribbon of gardens will curl around the glass facade to its full height.
"The tower will be built on the site of the former postal sorting centre at Gare Matabiau. Situated east of the city centre, and away from the Garonne River, the building will have views towards the Pyrenees, that are less than 100km away."
The project is projected to become the gateway to the city's growing business sector.