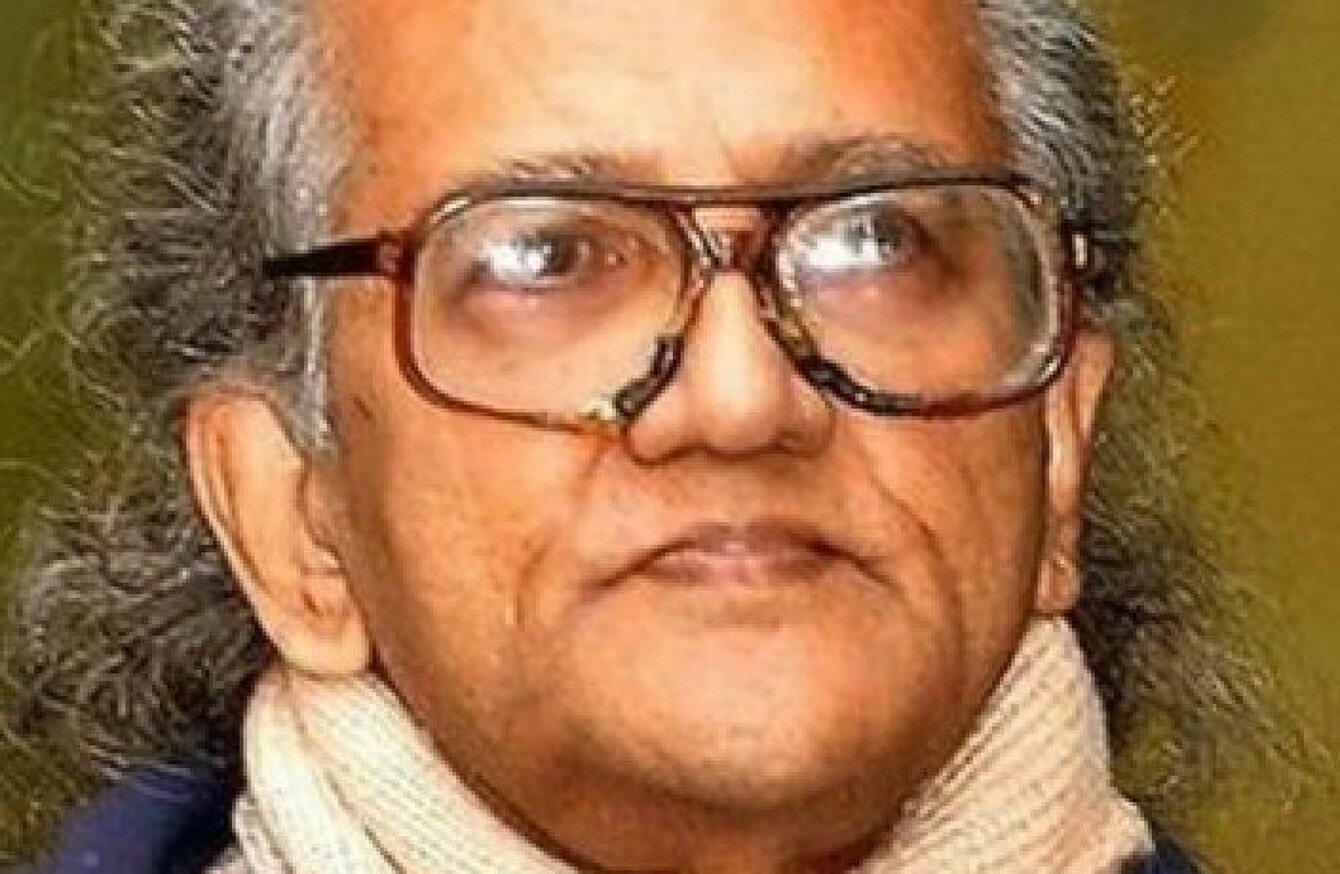 Image: Screengrab/BBC
Image: Screengrab/BBC
A MAN LIVING in London has been found guilty of false imprisonment, child cruelty and sexual offences spanning more than 30 years.
Aravindan Balakrishnan (75), originally from India, was convicted today at Southwark Crown Court for offences covering almost 34 years.
The offences were committed between 1979 and 2013 when Balakrishnan was the self-appointed leader of a communist group, which the Crown Prosecution Service (CPS) said became more comparable to a cult.
In October 2013, a then 57-year-old woman from Belfast, a then 69-year-old Malaysian and a then 30-year-old British woman (his daughter) were rescued from a flat in London after secretly making telephone contact with a charity.
Balakrishnan lived at the house with his Tanzanian wife Chanda.
Baljit Ubhey, CPS London Chief Crown Prosecutor, said Balakrishnan "used psychological and sexual oppression and violence to force his followers into believing he was a god".
Balakrishnan would beat the women if they did something he did not like, or sometimes for no reason at all. He also subjected two of the women to sexual abuse, degradation and rape. The evidence of the mental control he had over these two victims made it clear that they did not have a free and open choice to consent to the sexual acts.

Balakrishnan has robbed these women, including his own daughter, of a huge part of their lives. He beat and bullied them into submission and completely stripped away their free will.
"I would like to praise the victims for their courage in giving evidence in court. We were able to support them with special measures to give their best evidence and they have helped bring Balakrishnan to justice."
The Guardian reports that Josephine Herivel, the Irish woman who left the commune with Balakrishnan's daughter in 2013, stood up in court and said: "You are sending an innocent man to prison. Shame on you."
Maoist cult
Balakrishnan's group began in the 1970s and attracted quite a few members, both women and men. However, interest dwindled and by the late 70s there were only six followers left – all women.
The defendant lived with his wife and the six women in various addresses around south London including Battersea, Brixton, Clapham Common and Tooting Bec.
The CPS said he turned the women against each other and persuaded them to spy on each other and report back to him if the others did anything that he would not like. They were then beaten, shouted at and humiliated in front of the rest of the group.
One of the women in the group fell pregnant by the defendant and a baby girl was born in 1983. This child was brought up by the group, known as 'the collective', and was held captive by the defendant until she finally escaped aged 30 years old.
She did not attend school, never had a doctor or dentist appointment and had very little interaction with anyone outside the collective. There were years where she barely left the house at all.
The CPS said the defendant had "complete psychological control over his daughter, telling her that she would be killed if she left the house alone and that she would die if she ever did anything against him or even had a bad thought about him".
The charges
Balakrishnan was convicted of all charges except one count of indecent assault against Victim A and one count of assault occasioning actual bodily harm against Victim A.
Victim A (now aged 64)
Two counts of indecent assault
Three counts of rape
Two counts of assault occasioning actual bodily harm
Victim B (now aged 64)
Five counts of indecent assault
One count of rape
One count of assault occasioning actual bodily harm
Victim C (now aged 32 and the defendant's daughter)
Cruelty to a person under 16 years
False Imprisonment