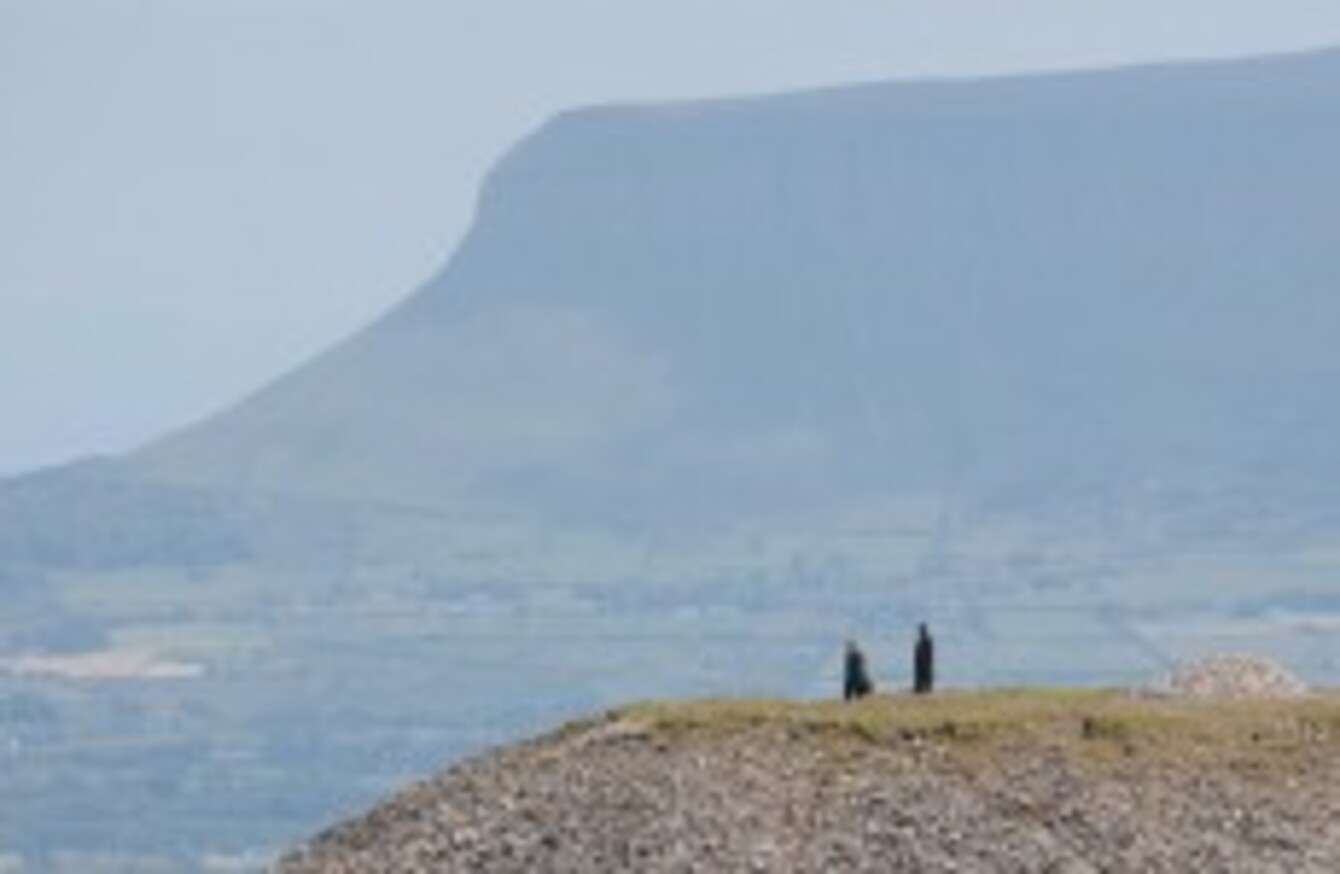 It's a long way to Ben Bulben...
Image: Photographer: Steve Rogers
It's a long way to Ben Bulben...
Image: Photographer: Steve Rogers
AT 526 METRES high, it's no small task to climb Sligo's famous Ben Bulben mountain.
The journey to the summit takes about two hours, but the views you get at the top are worth it. But walk in the dark and see a play at the summit? That's something very different indeed.
This evening, a group will be making the trek for two very interesting reasons: to watch a Yeats play, and raise much-needed funds for SligoLeitrim Mountain Rescue.
A night-time visit
Blue Raincoat Theatre will hold a mountain-top 25-minutes-long performance of Yeats' play Purgatory on Ben Bulben's summit tonight, and watching them will be supporters of SligoLeitrim Mountain Rescue.
The audience will be taking part in SligoLeitrim Mountain Rescue's annual night walk, which raises funds for the service.
Blue Raincoat is currently in the midst of a summer-long Festival in Sligo celebrating the theatre of WB Yeats, and this is one of its most unusual performances – but having already held plays on Knocknarea and on a beach, they like to (sometimes literally) push the boat out.
It was a chance meeting between Blue Raincoat's Niall Henry and a friend of Heidi Wickham – of SligoLeitrim Mountain Rescue – which led to this unique event.
"It was a daft idea that became possible", said Henry. "The opportunity was there. A lot of those ideas don't ever happen."
The night walk
Wickham said that the annual night walk fundraiser is a big part of keeping the voluntary group afloat. She thought up the idea five years ago.
It takes three to four months to plan the walk, but this year's play is an added extra. As the walkers are all pre-registered, if you turn up at the base of Ben Bulben today you won't get to take part we're afraid.
Altogether,  230 walkers will be brought up in batches across today. "It's a kind of bonus surprise for our walkers as opposed to building it around the production," said Wickham of the play.
Fundraising events are essential for SligoLeitrim Mountain Rescue. "Because we're a voluntary organisation, we get a very small modest grant from the government which basically just about ticks over the vehicles we use," said Wickham. "We have 26 working volunteers in the team so it costs us an awful lot more."
Between the jigs and the reels we get enough money to keep the operation going. It's a very expensive thing to run. Every member, [the gear] they're standing in is over €1000, and that's before all of the specialised stuff we have to do.
What will the walk be like?
They'll allow 3.5 hours in total to go up and down Ben Bulben. "It's not a military march," noted Wickham.
They're not being marched up to the hill and back again. We have way more craic than that. We stop and we have tea let everybody catch their breath.
For some people it is a huge achievement just to get up and down. These are people who have been staring at the mountain for 25 years and thinking 'I need to get up there'. We are providing a safety net so people can do it, enjoy it, not have any anxiety about getting lost.
#Open journalism No news is bad news Support The Journal

Your contributions will help us continue to deliver the stories that are important to you

Support us now
They'll be joined by members of the Sligo Mountaineering Club and Donegal Rescue Team on the day too.
Around 26 volunteers will be on hand for the three walks. There will be about six volunteers on each walk, with about 75 walkers in each part. Medics will be stationed on the hill, and a team on the base. Plus, there will be radios and GPS tracking.
On average, the team deals with about 15 serious incidents every year, and help out in neighbouring counties. This is a new event for them, but something they're really looking forward to, said Heidi Wickham.
There will be 75 torches pointed at the performers. It should be fantastic, it should be a real spectacle.
The actors and team will head to the mountain earlier in the day to prepare but "not so early that everyone is blue" from the cold, said Henry.
Purgatory is one of the final plays that Yeats wrote. "It's very much a reflective play on himself and his life and there's something quite serendipitous [about it being on Ben Bulben]," said Henry.
"It's not a long play," said Henry.
There are beautiful passages [describing] the landscape. He's talking about the landed gentry - the guy's saying look over here, you can see the mountains. Look over here, you can see the sun.
Sligo's annual festival celebrating Yeats, A Country Under Wave continues until 8 August.