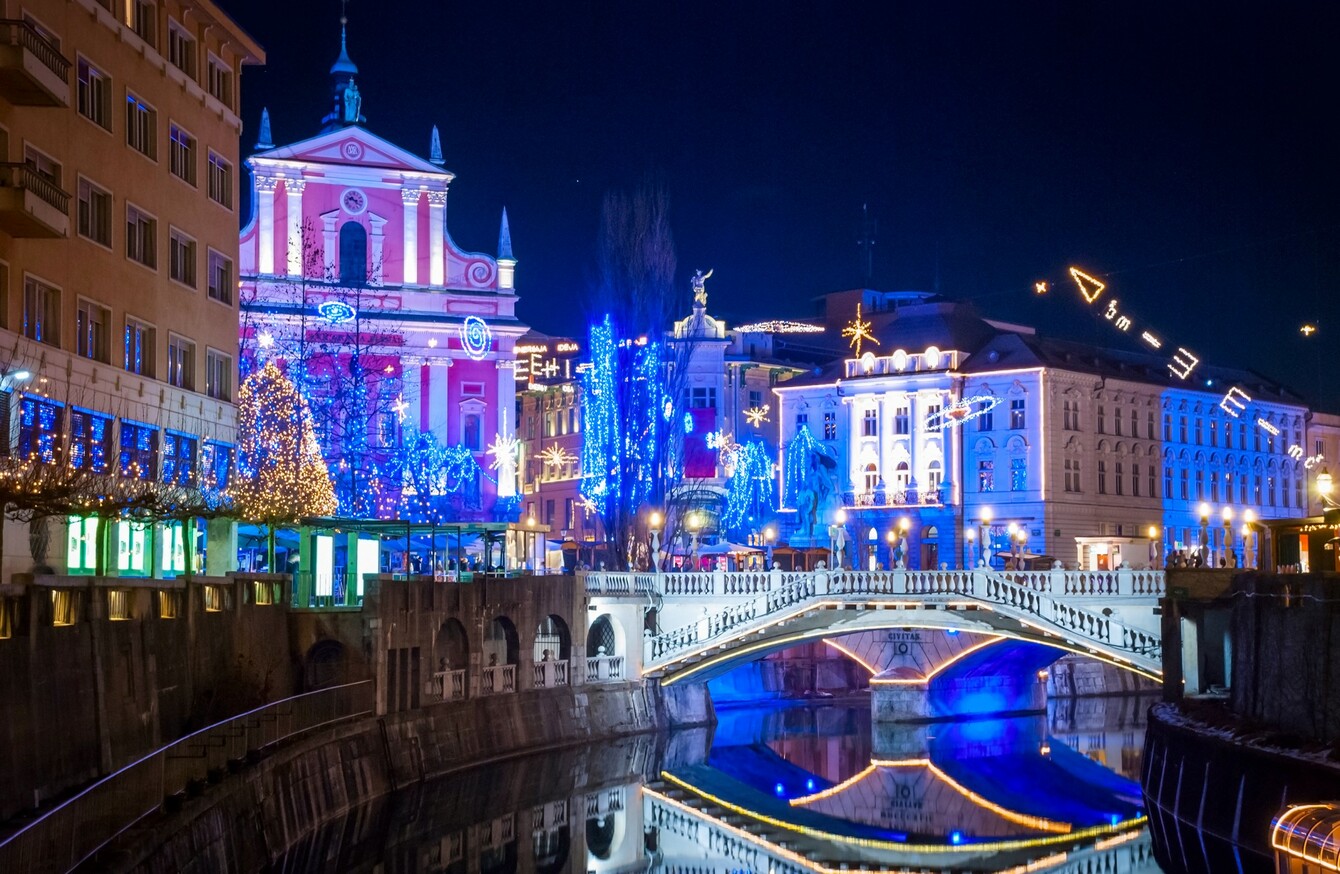 Slovenian capital Ljubjana lit up at Christmas time
Image: Shutterstock/dinozzaver
Slovenian capital Ljubjana lit up at Christmas time
Image: Shutterstock/dinozzaver
CHRISTMAS HAS COME early for Slovenians after MPs restored 2 January as a public holiday four years after it was scrapped as part of austerity measures.
The bill, which passed with 61 votes in favour and 10 against in the 90-seat parliament, is set to enter into force at the start of 2017.
"It is time that we show citizens that we can move forward," Prime Minister Miro Cerar said last week, highlighting that the economy is expected to expand for the third year in a row after narrowly avoiding a bailout in 2013.
A member of the eurozone since 2007, Slovenia was long considered a model among former members of the eastern bloc that joined the EU in 2004.
Hit hard by the global financial crisis of 2008 however, it was saved from a bailout in December 2013 after recapitalising its three largest state-owned banks to the tune of 3.3 billion euros ($3.5 billion).
It has since implemented an ambitious programme of public cuts and privatisations.
Cerar's Democratic Centre Party proposed the public holiday bill last month to break a deadlock with unions over prolonging some of the austerity measures introduced in 2012.
The centre-right Nova Slovenia opposition party criticised the bill, saying it was an attempt to improve the government's public image by "offering candies" to citizens and unions.