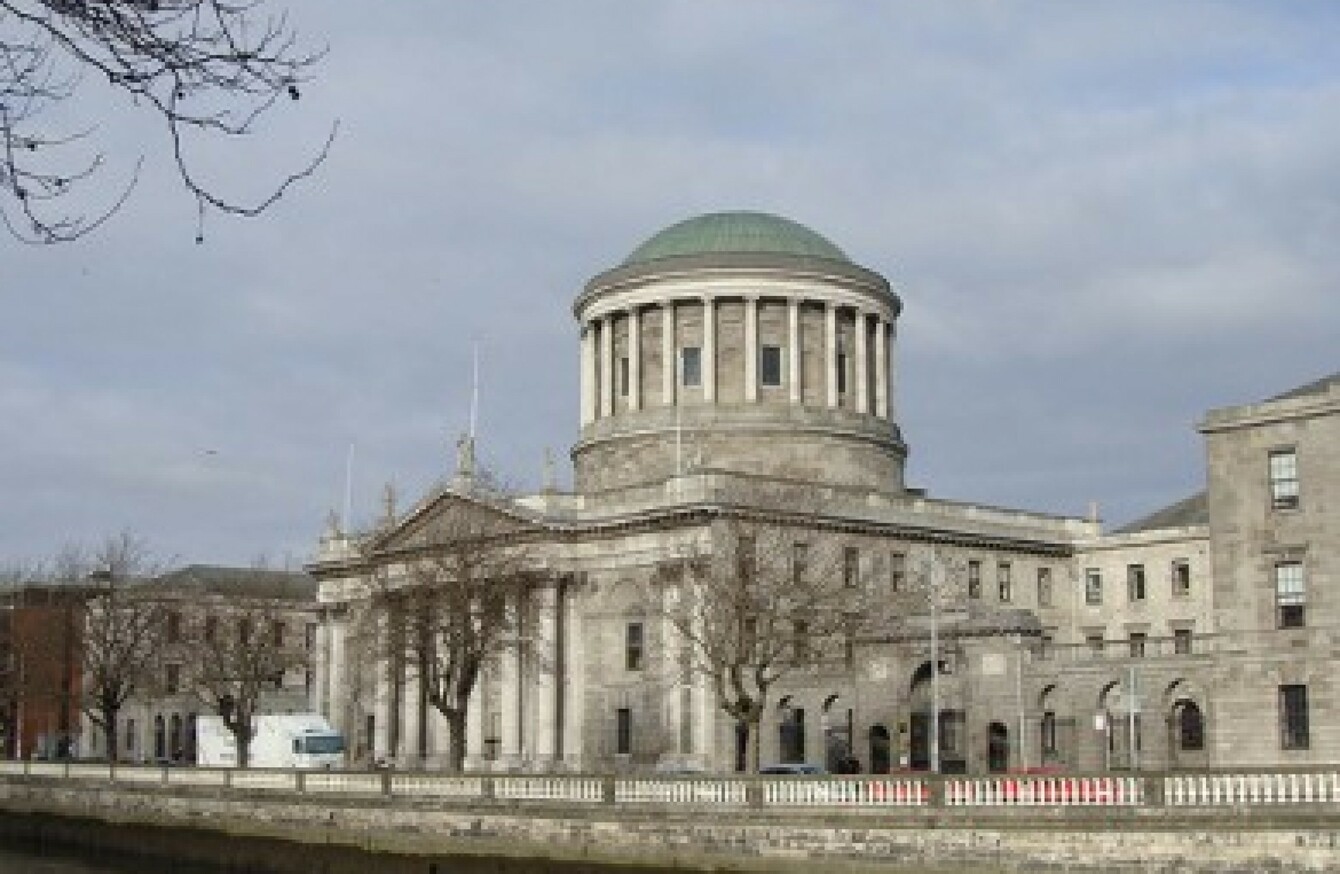 The Four Courts in Dublin, home to the High Court.
Image: Rollingnews.ie
The Four Courts in Dublin, home to the High Court.
Image: Rollingnews.ie
AN BORD PLEANÁLA'S decision to give the go-ahead for the construction of an electricity-generating biogas facility in Co Meath is to be challenged in the High Court.
Niall Halpin (27) of Johnstown, Navan, Co Meath opposes the proposed development, which will convert farm slurry and other biodegradable waste into renewable energy and fertiliser.
Halpin, who has health issues, has permission to build a private dwelling house close to the proposed plant.
He claims the Board's decision is flawed and that correct factual matter had not been considered.
Concerned about noise
The High Court heard that Halpin and his family were concerned about the noise and disturbance that will come from the proposed development if it is constructed.
Halpin is seeking a High Court order quashing a decision made by the Board on 9 June to grant planning permission to the developers Greenfield Ventures Limited.
The permission would allow them to construct two anaerobic slurry digesters, storage tanks, an office building, silage pit and other associated works at Gillstown, Garlow Cross, Navan in Co Meath.
Halpin is also looking for a declaration that the Board's decision is irrational, unreasonable and has no legal effect.
He also contends that the decision to grant permission fails to comply with planning regulations and EU directives in relation to the control of major accident hazards involving dangerous substances.
Greenfield Ventures and Meath Co Council are notice parties to the action.
Barrister Niall Handy, counsel for Halpin, told the court that the development was located approximately 82 metres from Halpin's proposed family home.
He said an Environmental Impact Assessment that had been carried out in respect of the proposed development, was "incomplete."
Counsel also said that noise conditions at the perimeter of the proposed development were unreasonable for a rural area and there had not been proper regard given to fire safety risks from the development.
Counsel also said the Board had ignored recommendations made by one of its own inspectors.
Permission to challenge the Board's decision was granted, on an ex-parte basis, by Mr Justice Richard Humphreys. A full hearing will take place in October.
Comments have been turned off as a hearing is forthcoming.