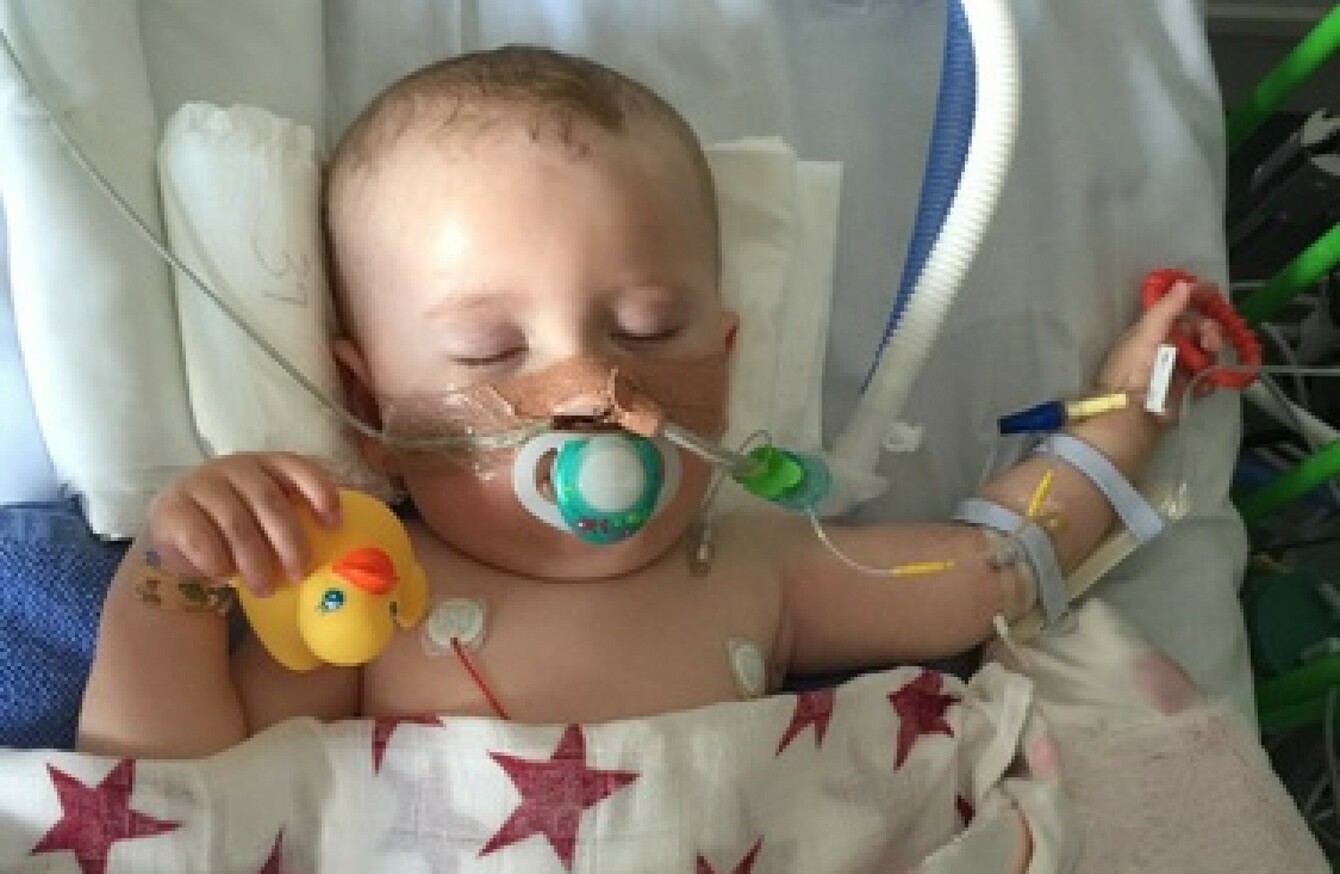 A PROGRAMME HAS been approved at Temple Street to treat a rare condition, which could save the lives of two baby girls Nellie and Lara.
"Last night we got a call," Stephen Lannen, father of Nellie, told The Ray D'Arcy Show today. "Temple Street has approved the compassionate youth programme, so we're going to get in there in the next couple of weeks thank God. We're flabbergasted."
22-month-old Nellie and five-month-old Lara are the only two infants in the country with the genetic degenerative condition that makes it difficult for them to crawl, walk, breathe and swallow.
For 95% of children with this rare condition, called SMA Type 1, life expectancy is less than 18 months.
But a "wonder drug" called Spinraza could change this. In 50% of cases it can stop the advancement of SMA1 – and in 40% of cases, it reverses the symptoms.
The drug has been hugely successful in the US – but has yet to be approved in the EU. Yesterday, the company that makes Spinraza approved Temple Street as a site for the Expanded Access Programme.
"It's a relief for us because Nellie's symptoms are quite acute now. Even on Sunday we had an incident where she stopped breathing and we urgently suctioned her and everything, so time really isn't on our side at all."
If we could get her off of the breathing machine and if she was able to do some swallowing for herself, that would be a good start for us.
"A lot of people knew about our situation but we didn't ask for help publically, but as soon as we did, across the board, politicians, the media everyone was really behind us – we don't know how to thank people."
With reporting from Órla Ryan.