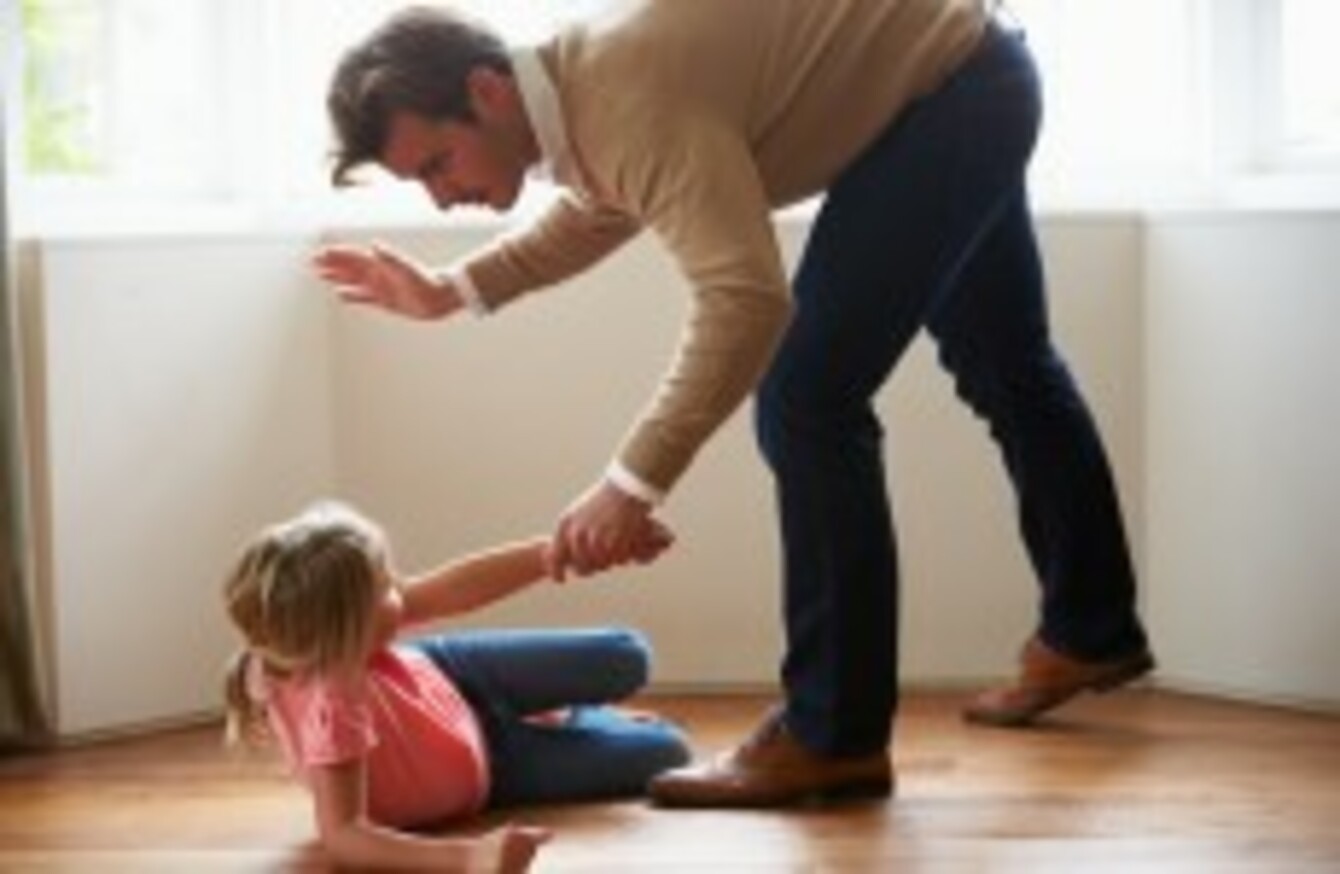 Image: Shutterstock/Monkey Business Images
Image: Shutterstock/Monkey Business Images
EUROPE'S TOP HUMAN Rights watchdog was severely critical of France's stance on smacking children this week – and its ruling on Ireland's position is expected in the next few months.
The Council of Europe's committee of social rights said on Wednesday that France was in violation of a European treaty because it didn't fully ban the smacking of children.
Re-igniting public debate on the topic within France, the Strasbourg-based body said the country's laws on corporal punishment for children were not "sufficiently clear, binding and precise".
France bans violence against children but does allow parents the "right to discipline" them. The law does forbid corporal punishment in schools or disciplinary establishments for children.
More than half of the 47 members of the Council of Europe, including Germany, the Netherlands and Spain, have completely banned smacking.
Worldwide, 17 other nations have a complete ban on corporal punishment for children, including countries in South America, Central America and Africa.
'Approach'
The Council of Europe was ruling on a complaint lodged by the Britain-based child protection charity Approach – which says that French law violates part of the European Social Charter, a treaty first adopted in 1961 and revised in 1996.
France was one of seven countries included in the complaint.
Rulings on the other six — Belgium, Cyprus, Czech Republic, Slovenia, Italy and Ireland — are due in the coming months.
Currently, there is no Irish ban on physical punishment of children by their parents or caregivers – they're allowed use physical force through the common law defence of "reasonable chastisement"
However, a number of successful high-profile prosecutions have been taken by the State in cases where parents were deemed to have used excessive or unreasonable force in disciplining children.
The ISPCC, the Children's Rights Alliance and other groups have been campaigning for an outright ban.
France 
In France, meanwhile, minister for the family Laurence Rossignol has calling for a "collective debate" but not new regulations.
"For abusive parents, we have a penal code. For those that occasionally resort to corporal punishment, we need to help them do things differently and not discredit them by saying 'the judge is coming to deal with that'," the minister added.
The government has been more dismissive, with spokesman Stephane Le Foll saying there were "no grounds for debate".
"No one in France is in favour of corporal punishment," said Le Foll.
The subject came to the fore in France in 2013 when a father was fined €500 euros for smacking his nine-year-old son.
Some people lauded the ruling, others found it disproportionately harsh.
Includes reporting from AFP.