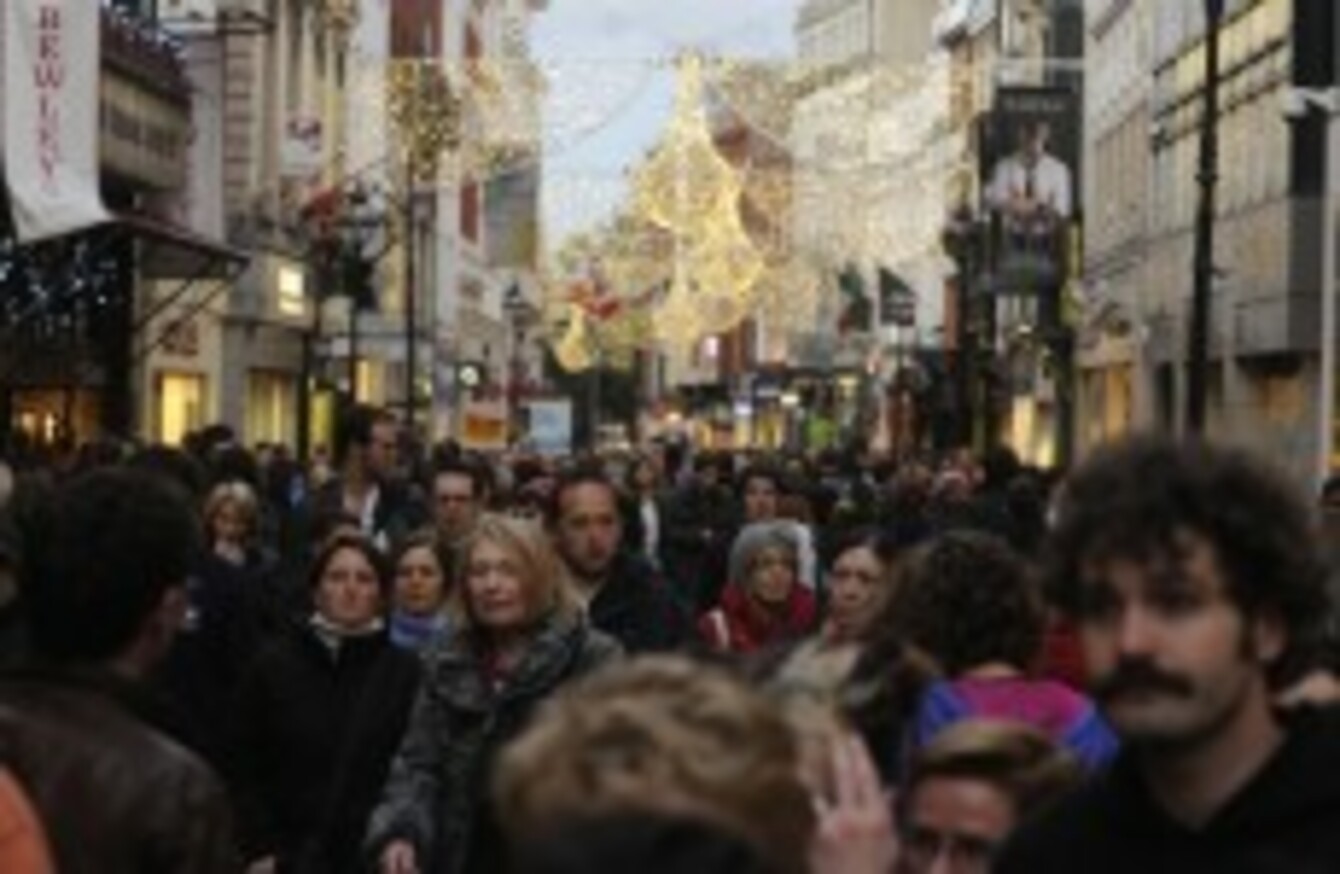 Image: Laura Hutton / Photocall Ireland
Image: Laura Hutton / Photocall Ireland
THE SMALL FIRMS Association has released its end of year statement, and its chairman Ian Martin has said that businesses are now looking to exploit opportunities left by this crisis and are "confident" about the year ahead.
He said that despite the fourth year in a row of difficult market trading conditions, small businesses continue to demonstrate that "through hard work, innovation, optimism and entrepreneurial talent", the challenges their businesses have faced have been dealt with head on.
He added that their mind-set "is now turning to exploiting the opportunities that this crisis is leaving in its wake".
There are 200,000 small firms in Ireland, employing 655,000 people (half the private sector workforce), with 12,000 new businesses being set up each month.
Martin said that in the SFA's fourth quarterly business sentiment survey, small businesses' rating of their own business level was in constant positive territory.
This is despite the fact that the Eurozone crisis has caused a dramatic fall in their confidence level of the overall business environment.
The survey also found the following:
Respondents from the manufacturing sector showed an improved rating of their business, rising to +25 from +19 in Q3.
A rise in sentiment among distribution sector respondents (-7 from -10 in Q3) also highlighted an improvement, but confidence in services sector respondents fell sharply to +7 from +21 in Q3.
The domestic sales index dipped to -11 from +4 in Q3, while the total sales index also fell to -4 from +10.
However while order books and customer base indices both fell in Q4, both remain in positive territory
The unit selling price index remained static at -10 in this quarter while there was a drop in the profitability index to -16 from -10.
Martin said the SFA believes that in 2012 the Government "must really turn its attention to the enterprise sector and develop a comprehensive enterprise and jobs support strategy early in the New Year".
He stated that it is essential that the recommendations in the first report of the Advisory Group on Small Business should be implemented immediately.
Specifically we need support in improving cashflow generally and in reducing the costs of small business, in particular labour market inflexibilities, commercial rates, energy costs and the cost burden of regulations. Measures are also needed to improve access to public procurement, thwart the hidden economy, improve competitive practices and enhance management skills.
He concluded: "At a time when we should be encouraging more people to take risks and create employment for themselves, through setting up a business or becoming self-employed, it is vital that they have the same welfare safety net as employees."
He said that business owners who are willing to pay a voluntary additional PRSI payment, should be allowed do so, in order that they may qualify for all Social Welfare benefits as their employees do.