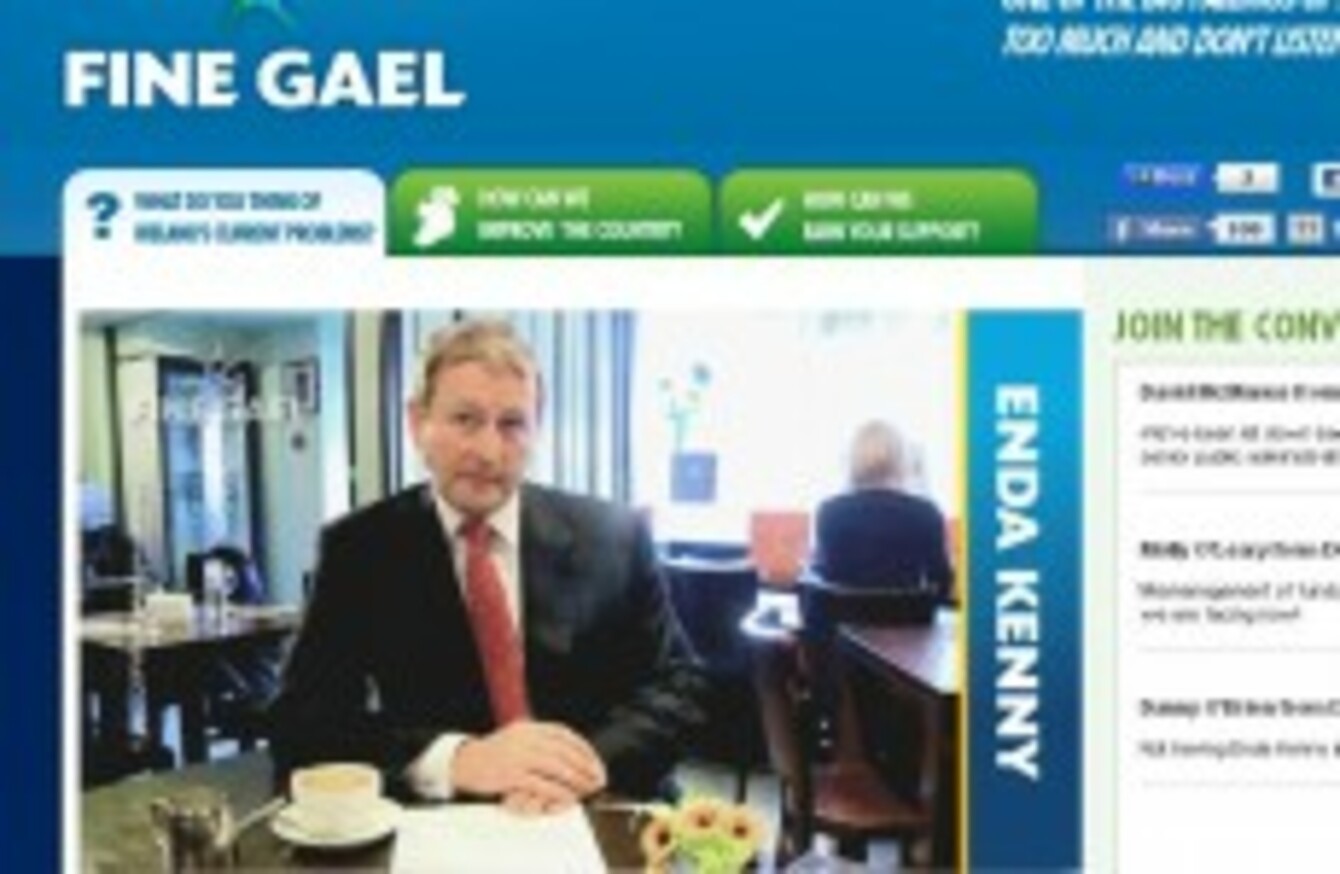 FINE GAEL may be hoping to restore some faith to Ireland's battered economy if they lead the country's next government, but their latest campaign website may not do much to boost their credentials: it's not hosted within Ireland.
From Tuesday, visitors to www.finegael.ie have been redirected to a new-for-2011 website where visitors are met by a video of a 'virtual' Enda Kenny, asking them to submit their opinions on where they feel Ireland has "gone wrong".
A quick search to identify where the new website – www.finegael2011.com – is hosted, however, shows that the site is physically housed in servers based in Miami, Florida – a full 4,154 miles from the party headquarters in Dublin.
Fine Gael's original website – temporarily shifted to finegael.org while the campaign website takes traffic to the party's regular .ie address – is the only website of the five parties in the Dáil to be physically housed within Ireland.
A party spokesperson told TheJournal.ie that Fine Gael was "not interested" in the story, instead saying there were "very, very important issues facing the country at the moment".
Fianna Fáil and Sinn Féin both have their sites housed in the United States – in the former's case, on the systems of web consultancy Blue State Digital, which managed the legendary online campaign of Barack Obama in 2008, and which was hired to reshape the Fianna Fáil website shortly afterward.
The Sinn Féin website, meanwhile, is housed in Pittsburgh.
The websites of Labour and the Green Party, meanwhile, are both physically housed in the UK – in the Greens' case, through the British presence of Norwegian web provider Webdeal.
A spokesperson for Labour said the party had used its hosts, Anu, since 1997 when they were originally based in Westport, and said they had not wanted to "penalise" their hosts for being priced out of the Irish market and having to relocate overseas to Bristol, from where the Labour site is currently served.
The Greens, meanwhile, say they use a Norwegian host only because the software currently running their website requires specialist hosting, and that they hope to move to an Irish-based host after the general election when their site is upgraded. Other sites run by the party – like BikeScheme.ie – are housed in Ireland.
The websites of the Socialist Party and the United Left Alliance are both hosted in Ireland, as are those of independent TDs Michael Lowry, Mary Harney and Finian McGrath.
Those of independent TDs Joe Behan and Jackie Healy-Rae are housed in the UK and USA respectively; independents Maureen O'Sullivan and Noel Grealish do not currently have websites.
Fianna Fáil and Sinn Féin had yet to return contact at the time of publication.