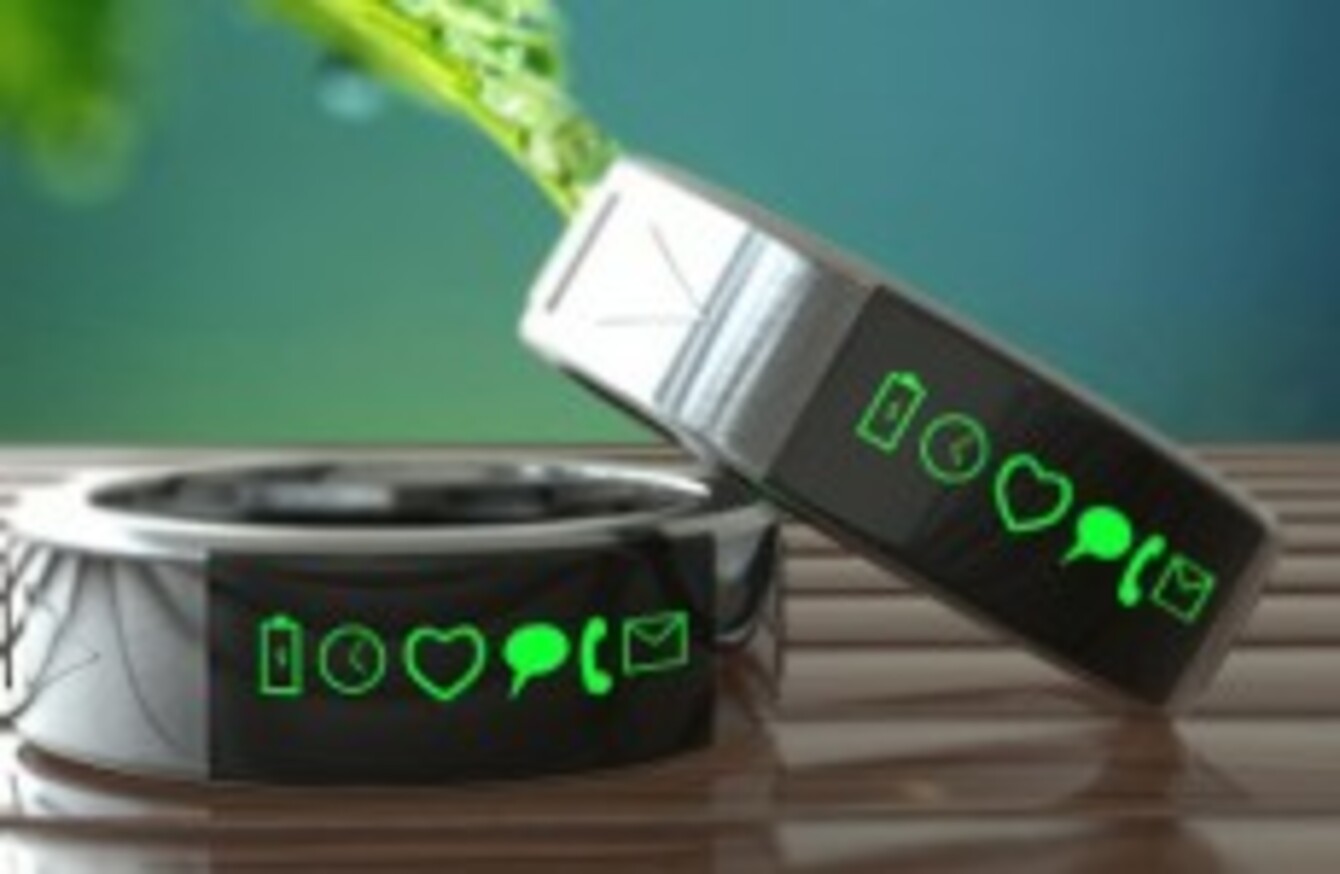 Image: Smartyring/indiegogo
Image: Smartyring/indiegogo
WITH A RANGE of smartwatches from Samsung, Sony and other third-party manufacturers failing to set the world alight, and Google Glass still making its way through the beta stages, a team in India has decided that the future of wearable technology should come in the form of a ring.
The Smarty Ring lets you control your iPhone or Android device and provides you with updates on your finger.
Through Bluetooth 4.0, it alerts you to emails, calls, messages as well as updates from Facebook, Twitter, Skype and Google Hangouts, and claims to have a 24 hour battery life.
The ring has physical buttons on the back of it, allowing you to receive or make calls to preset numbers, and control music from your phone.
More companies have been developing smartwatches although nobody has created an essential one. Deveices like the Pebble smartwatch, which raised more than $10 million on Kickstarter in 2012, have had some success, but they have yet to hit the mainstream.
The Smarty Ring has raised just over $200,000 on Indiegogo, surpassing its original goal of $40,000. Those who backed the project will find out whether it lives up to its claims on April 2014 when the first batch arrive.