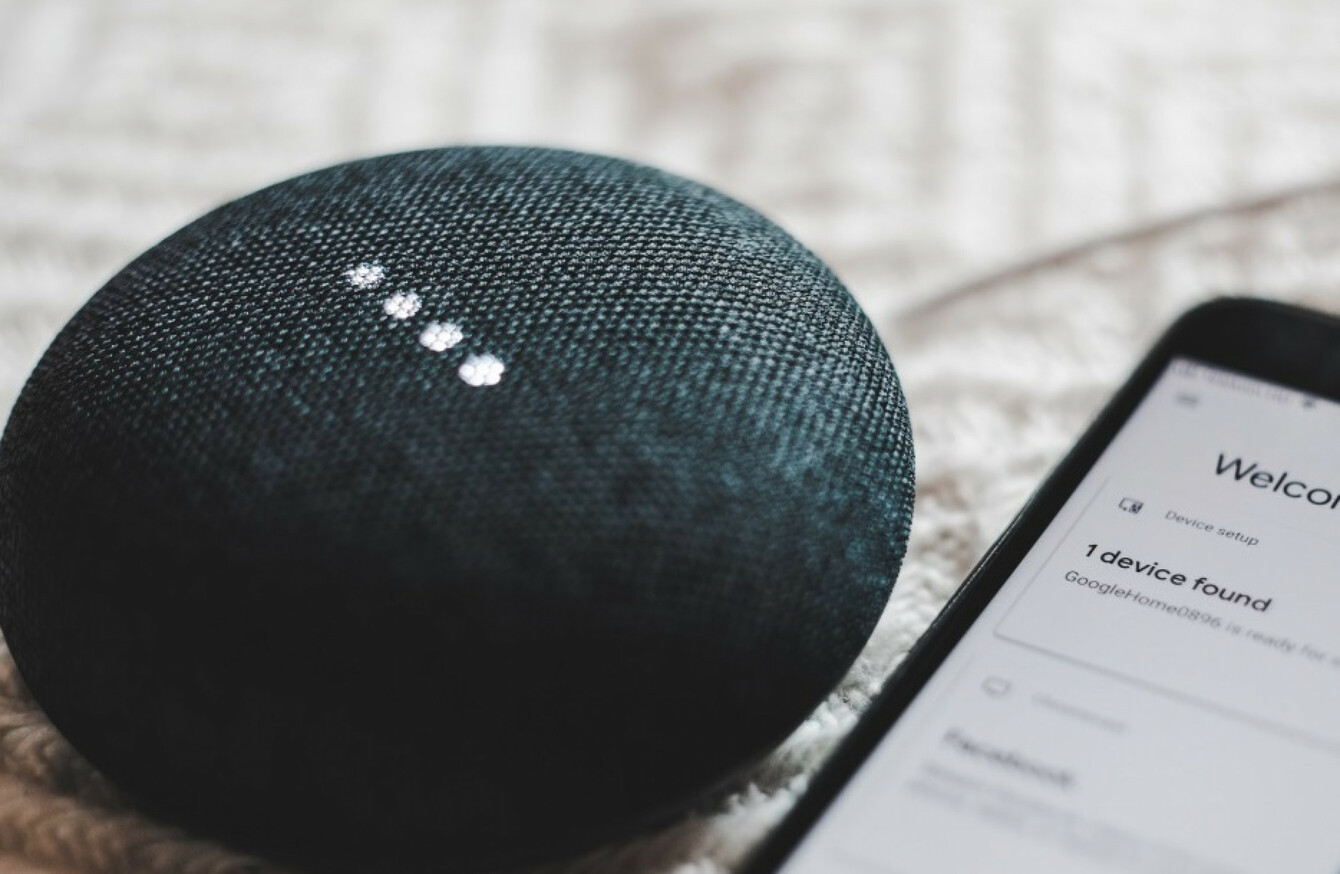 DID YOU UNWRAP a smart speaker this Christmas Day? Or perhaps you already have one, which you're looking forward to spending some quality time with over the Christmas break.
The basics of setting your Amazon Echo, Google Home or HomePod up are relatively simple once your WiFi is switched on. But personalising your smart speaker to fit with your routines, your likes, and your dislikes takes a little more time.
TheJournal.ie's 9 at 9 audio bulletin, produced in collaboration with Volkswagen, is now available for iOS and Android. It's just one of the features you can access with your new smart speaker. Here's how to set it up.
To help you figure out what else you can do with your new toy, we've put together a list…
1. Liven up your Christmas games night
If Monopoly and Trivial Pursuit aren't getting the gang going this Christmas, turn to your smart speaker instead. The Amazon Echo, for example, has interactive trivia, Who Wants To Be A Millionaire-style quizzes, and even a family-appropriate version of Would You Rather (and a more crass one for later on).
On Google Home, try Mad Libs or Star Trek trivia. You can use inbuilt games or integrate your speaker with a variety of third-party apps for more variety.
2. Wake up to your favourite song (and hit Snooze hands-free)
Almost all home speakers allow you to set and personalise your alarms just by asking, whether you ask Alexa to "wake me up tomorrow at 7am" or want Siri to "remind me tomorrow at half six to call Sean".
If you're an Echo owner, you can wake up to the song or radio station of your choice, while Google Home offers kids' alarms with messages from Teenage Mutant Hero Turtles, Hatchimals and more.
3. Always remember where you left your car keys
Avoid running late due to car key hunts thanks to Echo, which will remember where you left your car keys – or any other handy facts you tell it throughout the day. If it's your phone (or laptop, or iPad, or even Apple Watch) that's lost, you can use Find My Phone with HomePod to find out if your device is nearby – and to activate a pinging sound to help you track it down. 
4. Find out what the traffic is like before you leave the house
HomePod, Echo and Google Home all allow you to find out what the traffic is like on a certain route – and you can even set "work" and "home" as set locations. That way, you can ask Siri "what's the traffic like on the way to my office?" and find out if it's worth taking an alternative route.
With Google Home, you can check journey times based on current traffic conditions by asking "How long will it take to get to…?" – a handy feature if you have an appointment at a certain time.
5. Ensure your smart speaker understands your accent
"Alexa, play Steely Dan."
"Playing Celine Dion."
The Irish accent is tough for even some humans to understand, so your smart speaker may struggle too. The Echo has a "learn my voice" feature which asks you to repeat a variety of phrases, configuring your voice as it goes. Each user in the house can set up their own voice profile, allowing the speaker to get to know each family member.
6. And change the device's own accent too
All of the most common smart speakers will allow you to switch up the default accent to one that's a little easier on your European ears. As with Siri on iPhone, you can change the HomePod voice to a male or female Irish, South African, Australian or English accent if you wish. For Alexa, there's US, Canadian, English and Indian accents.
Google Home has eight voice options (one of which is voiced by singer John Legend, FYI). For now, they're all US accents, but the company is slowly rolling out British and Australian options.
7. Remember to lock the front door (even without setting a reminder)
Amazon recently launched Alexa Hunches, to help any forgetful smart home users. If one of your home's devices isn't in its usual state – the smart light in the utility room is on when you're going to bed, or the smart lock on the front door is disabled, Alexa can let you know without prompting. 
On most smart speakers, you can also enable present morning and evening routines that'll do things like turn up the heating and close the blinds each evening, or switch off the porch lights at a certain time.
Want to hear the headlines on the go? TheJournal.ie's 9 at 9 News audio bulletin is now available on iOS devices as well as Android – meaning you can hear it on your Echo, your Google Home, your iPhone, your iPad or even in the car. Here's how to set it up. The 9 At 9 audio bulletin is produced in collaboration with our technology partner Volkswagen.