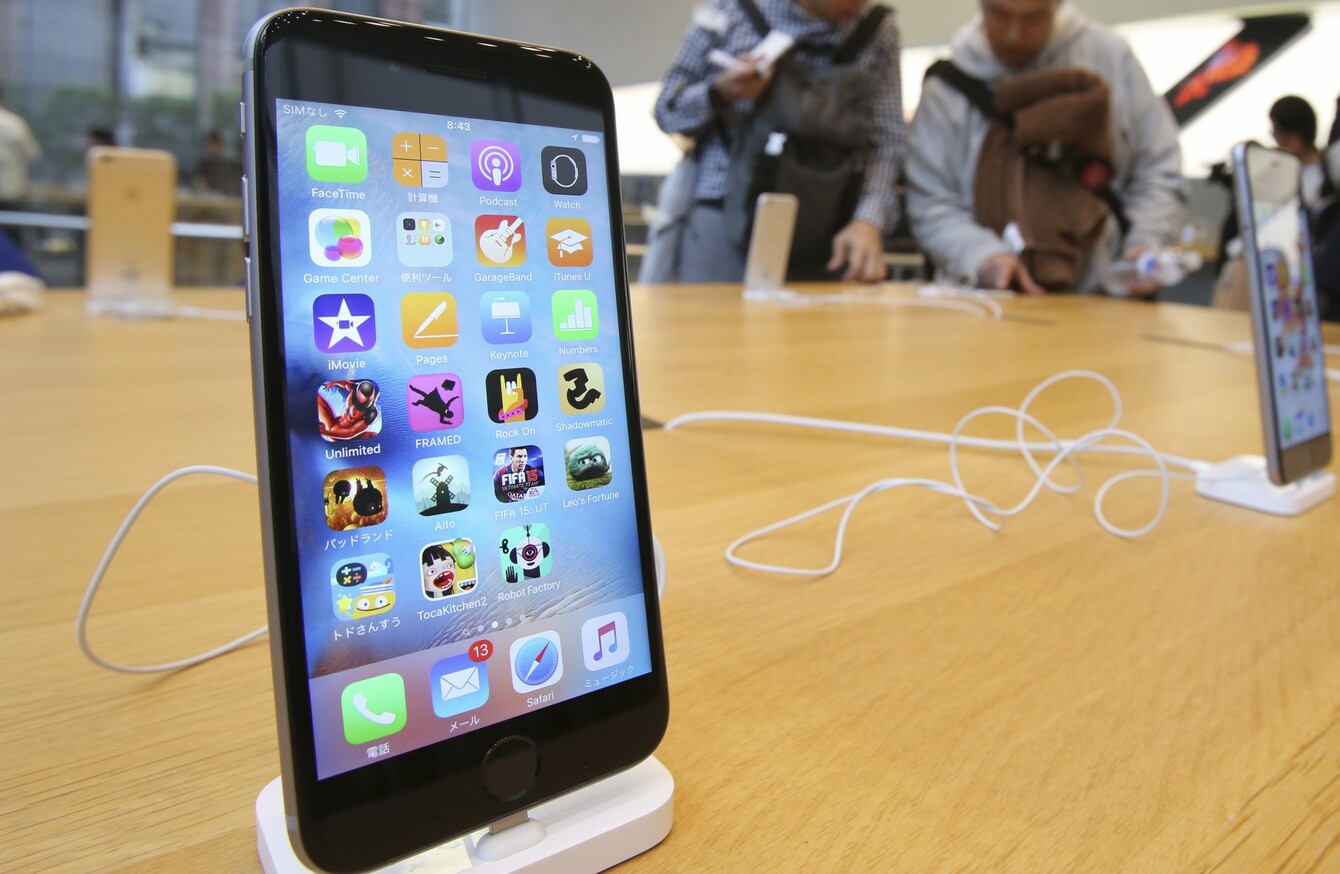 Image: AP Photo/Koji Sasahara
Image: AP Photo/Koji Sasahara
SOME APPS WILL require more phone resources than others to work. But what do you do when one ends up draining your phone's battery faster than expected?
We've already established that closing apps doesn't really do anything for them (in fact, it can even make things worse), but there are more practical steps you can take to ensure that this doesn't happen.
Identifying the offending app(s)
All of the major mobile platforms have a battery overview in settings, which is relatively simple to find. Checking it should be your first port of call as it can highlight important info like how much resources an app needs to run in the background. Finding it is a matter of going into Settings > Battery and it will appear at the top.
You'll be able to tell very quickly whether an app is hogging up most of your battery's resources, and what you can do about it. In the case of Android, anything that isn't an app you installed (anything named Google or Android in the title really) should be left alone.
Turn off background and location services
Even when you're not using an app, it's likely working in the background carrying out tasks which can have an impact on your battery life. On iPhone, background app refresh is found under Settings > General while location is found under privacy.
In Android's case, it doesn't have the same features but you can check what's using up RAM by going into Settings > Memory. Here you can force stop apps which doesn't quite solve the problem, it will reactivate when you boot it up again, but it might be a help.
Get rid of notifications (or tame them)  
If you own an iPhone, your screen will brighten up anytime a notification arrives. If you're receiving one or two every now and again, it's not so bad but a large number appearing can light up your screen constantly.
This is more a problem on iPhone (some Android devices use monochrome displays whenever a notification arrives) and you can solve it by going into Settings > Notifications/Sound & Notifications
Some Android devices have ways of avoiding this by making it monochrome, but whether this will be useful or not depends on the type of phone you're using.
Check the app's own settings
Sometimes an app can hide away a travel or power saving mode in its settings so there's less pressure on your battery or mobile data. For example, Snapchat has a travel mode setting which only loads up content when you tap it, instead of automatically. It's a small change but can certainly help out if you're stuck.
Switch the app for the web version
In most cases, this isn't always possible but for the likes of Facebook and Twitter, you can do the same things with their mobile web site. Simply log in to your account through your browser, bring up options and there will be a save to home page option.
You might be sacrificing some small conveniences but you'll get the same core experience.
Delete it entirely
If all else fails, then it's likely better to get rid of it entirely. Uninstalling it is a matter of holding down on the app and either tapping the x that appears or dragging it up to the uninstall icon.