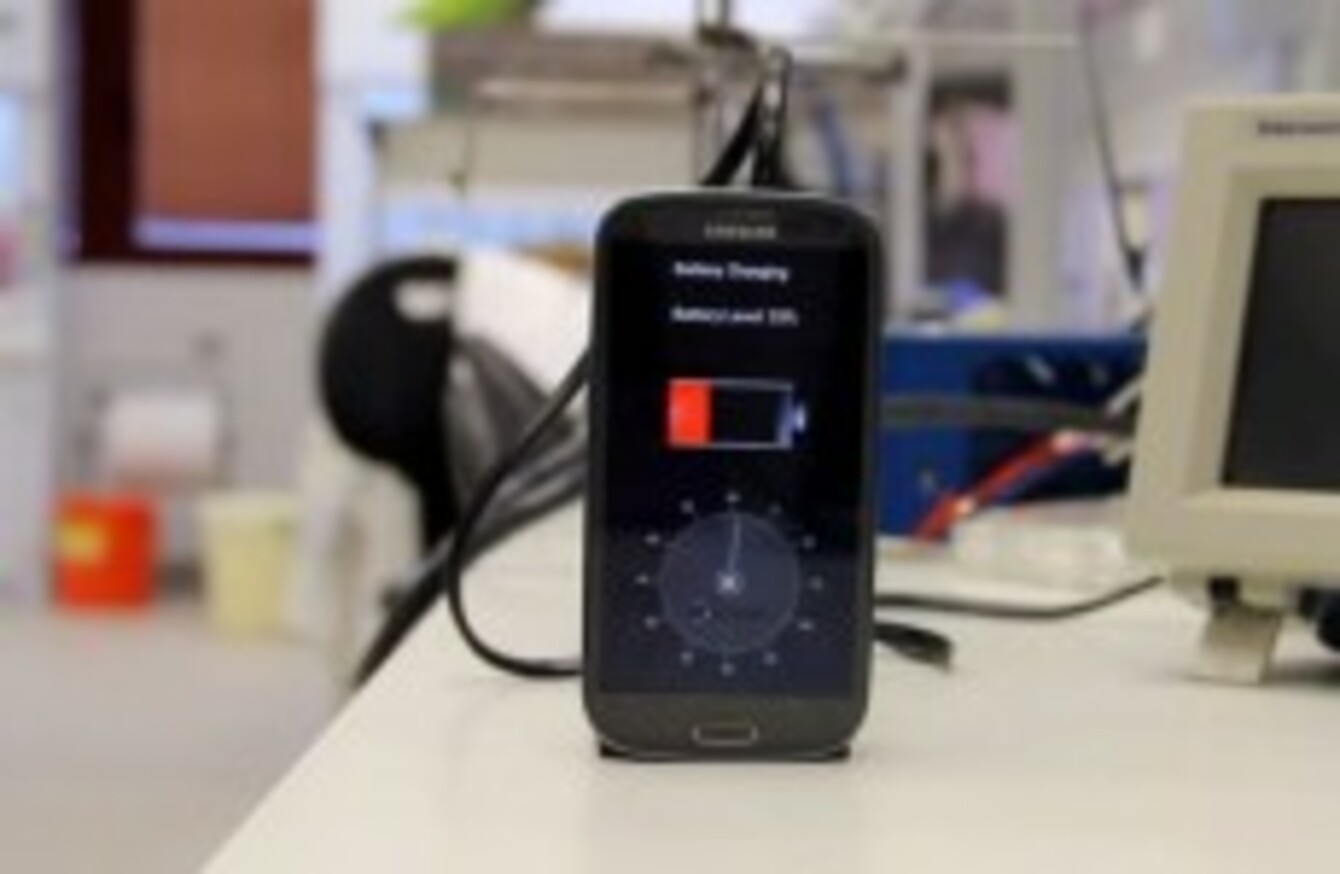 Image: Doron Myersdorf/YouTube
Image: Doron Myersdorf/YouTube
WHILE THE PROBLEM of smartphone battery life is something that has yet to be solved, one Israeli company is approaching it a little differently by looking at how they're charged.
StoreDot has created a prototype battery and charger which it says can charging time down to 30 seconds.
The startup, which came from the nanotechnology department at Tel Aviv University, developed its prototype for the Samsung Galaxy S4, but has plans to adapt the technology to charge other phones.
While the protoype involves a charger, the real change is in the battery itself. The startup has been developing biological semiconductors, made from naturally occurring compounds called peptides – a compound created by two or more linked amino acids – which is used in the battery to reduce charging time.
The technology was demonstrated at Microsoft's Think Next conference in Tel Aviv, and while the prototype is bulky, the makers say it plans to create a smaller version of it before it's commercially produced.
Source: Doron Myersdorf/YouTube
Those hoping this product will arrive soon will have to wait a while though. The makers say they plan to bring the product into mass production in late 2016, and there's no date for when the product will actually be released.