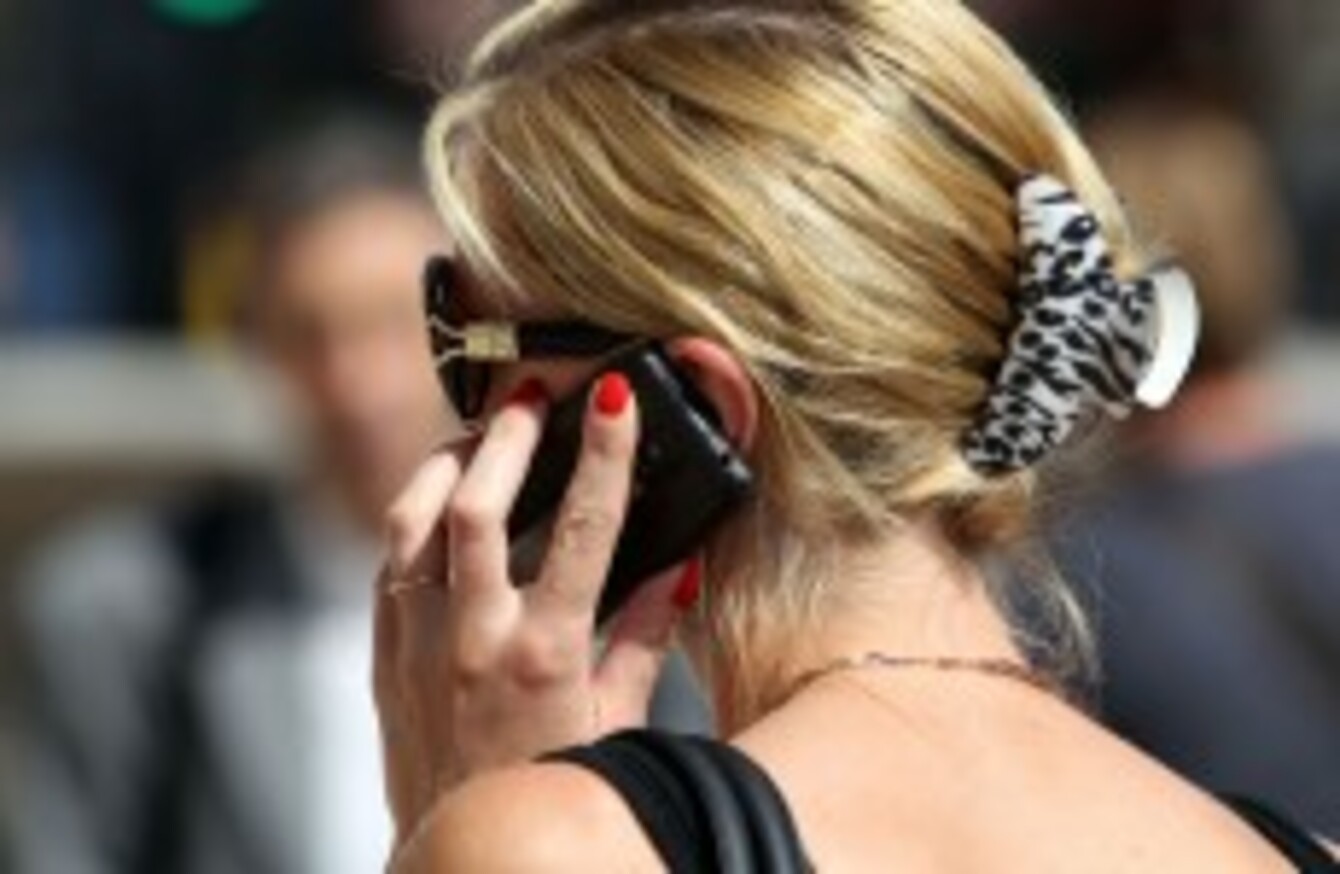 Image: Steve Parsons/PA Wire
Image: Steve Parsons/PA Wire
CONSIDERING HOW MUCH we pay for them, it's surprising how little protection we give our smartphones.
While they're designed to withstand the normal wear and tear of life, there are situations where we can get a little careless and end up with a smashed screen, scratches or malfunctioning buttons.
If that happening a little too often, and you don't have the funds for a repair or replacement, then it's worth taking a few precautions.
Store it separately to other items 
Whether you keep your phone in your pocket, or in a bag, it's better to keep it separate of all your other belonging, especially metallic items like keys. If you decide to put your phone into your pocket, make sure the screen is facing your thigh instead of outwards.
Hold it properly
This may seem like an obvious one, but the best way to ensure you're not going to drop your phone is to hold it correctly. The proper way is to make sure you're gripping both sides of your phone with your hand, ensuring that your thumb or your other hand can operate it.
Although the screen size of your phone is going to play a role in how you hold it. A Galaxy Note 4, for example, has a 5.7-inch screen so for most tasks, you will need to use both hands for it. If you do have to use one hand for such a device like taking calls, then make sure you're not moving around.
Be aware of your surroundings
For the most part, keeping your device safe boils down to common sense. That means being aware of your surroundings and knowing where it is (if it's not in your pocket or bag).
On a related note, if you're walking while taking a call or checking messages or maps, you're not going to be as aware of your surroundings since you're multitasking.
Therefore, the likelihood of you bumping into something (or vice versa) and dropping your phone increases. If you have to really check something, it's better to stay in the one spot if possible.
Keep it away from water
Or to be more accurate, keep it away from water entirely. Another obvious piece of advice, but considering how many places water can seep into your phone, it's better to keep it away from water entirely, even if your hands are slightly wet.
Granted some devices are water-resistant (and some are even waterproof), but that's to help it survive an accidental spill. It's better not to risk using it in places like the bathroom, unless you really want to put its claims to the test.
Get a screen protector
If you're more worried about your screen being scratched or broken, then it might be worth investing in a protector for it. They are relatively cheap to buy and while they don't protect your phone entirely, it will at least give you some peace of mind.
Get a case
If you're accident-prone, then this is the most foolproof method you can take (short of getting a dumb phone like a Nokia 3310) to ensure your device is safe. While all cases protect it from falls, it's usually better to have one that protects the screen as well as one awkward fall might end up cracking it.