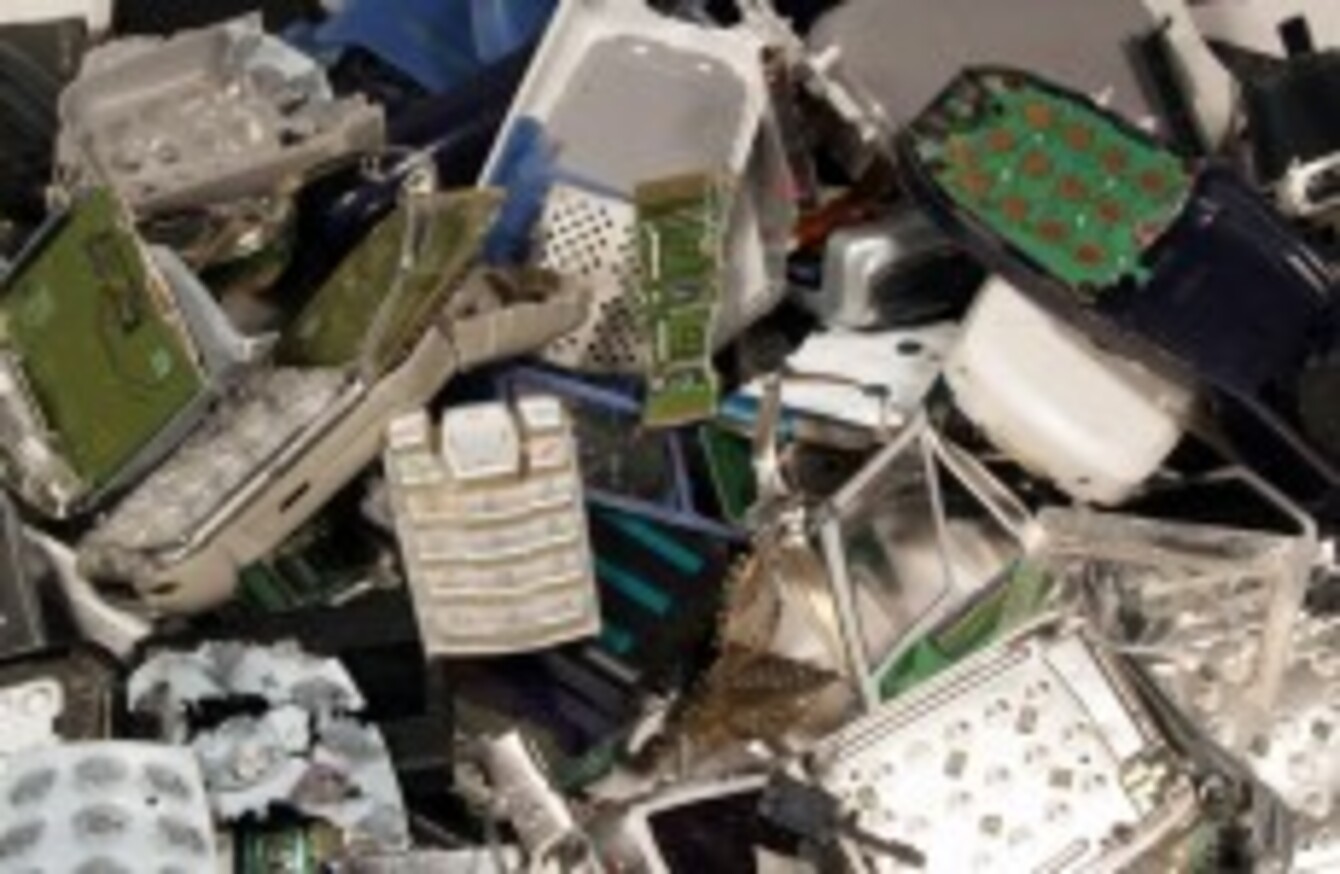 Image: Shutterstock
Image: Shutterstock
ALL ELECTRONICS HAVE a lifespan. No matter how sturdy it is, or how well you take care of it, there will inevitably be a moment where you will have to replace it or it ends up gathering dust.
Smartphones (and mobile phones in general) are probably the most notorious example of this cycle out there, yearly updates, low costs and sometimes plans to make older models obsolete add to this problem. Since most of us have unused devices of some kind lying around, it's better to recycle them instead of resorting to dumping.
Why you should recycle?
The same reason you should recycle anything really. The impact it has on the environment may not be much on its own, but add up the number of cheap electronics being disposed of and you end up with a significant landfill full of metals and hazardous chemicals that can leak out of them.
Not only does it keep the environment safe, but in some cases, you can get money for handing in an old smartphone or mobile, although this only applies in specific circumstances.
Before you recycle or hand in a phone
Make sure all the files on it are backed up.

Turn off the 'Find my Phone' feature if you have it activated.
Perform a factory reset which will wipe the phone clean.
Make sure there's no SIM card in the phone (regardless of whether you're keeping one or getting a new one).
Double-check your phone and make sure all or any personal information is no longer there.
Where you can recycle them?
Quite a number of places actually, although it's worth checking out  Apple has its own reuse and recycle scheme which allows you to sell off any old Apple product (or an old mobile phone) back to the company. The newer the device, the more you will get for it and in certain cases, having extra features like the charger and wiping all content from it.
The rest are usually partnered with a local recycling service, but it's worth checking out the policies of your manufacturer first before doing anything.
Vodafone, O2, Meteor and Carphone Warehouse offer their own return and recycle scheme, most of them allowing you to upgrade to a newer model depending on the deals they have. If a store offers a trade-in service, it's likely that the phone you hand in will be recycled as well.
Other third-party services like fonebank, envirofone, and GYG will buy the device from you. Alternatively, you can donate it to the Jack & Jill foundation, which helps provide funding and support to families of children suffering from brain damage.