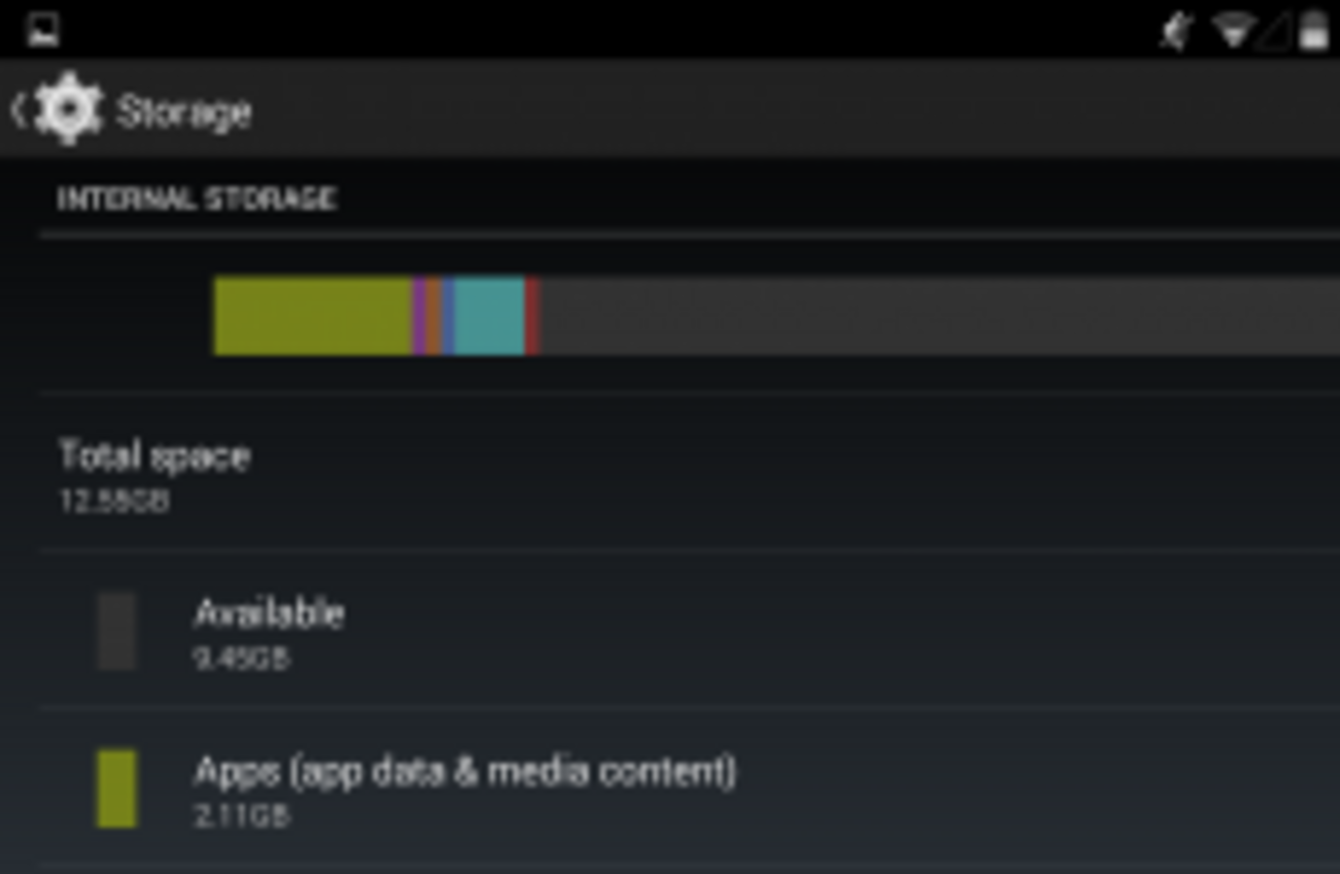 The amount of free space everyone wants on their smartphone.
Image: TheJournal.ie
The amount of free space everyone wants on their smartphone.
Image: TheJournal.ie
IT'S BOUND TO happen sooner or later, you're downloading a new app or you're taking photos and without warning, you're told you don't have enough space to complete the action.
We're always looking for ways to help free up space on our phones, and if you're not a fan of storing files on the cloud, or your phone doesn't have an SD card slot, here are a few ways to help give your smartphone's storage a little bit of breathing space.
Check your apps
An obvious suggestion, but it's surprising how many apps you will download and then later forget about. Chances are half of the apps currently on your phone haven't been used in a while and are taking up a significant amount of space.
Especially in the case of games, which can take up a significant amount of space, especially the more graphically demanding games.
Just be aware that the amount of space an app takes up increases after download because of cached data. For example, the Facebook app on iOS is 59.4MB in size, but this can rise to 250MB after connecting your account and getting updates on your news feed. Android users will be able to delete this data directly in the apps section in settings.
How much will it free up: Really depends on the type of app you're looking at. Smaller apps can be 5MB in size while some games can go over the 1GB mark.
Clear browser data
Whenever you use a mobile browser like Safari, Chrome or Internet Explorer, it saves any data from the web pages you visit. The more you use it, the more data is saved in cache. you have to go into settings directly to remove any cookies or saved data.
How much will it free up: Depending on how much you use it, you could save yourself more than 100MB.
Remove photos and videos 
One that will fill up your phone's memory the quickest, the ease in which you can take photos can result in smaller phones running out of memory quickly. While you could wipe them all out in the one go, chances are you will want to go through them first before doing anything.
If you have a large amount of photos saved, it's better to connect your phone up to your computer and remove them there since the bigger screen will make things easier. If not, then deleting them directly from the phon
How much it will free up: Depends upon the quality of the camera, but a photo will range between 2MB to 10MB depending on its quality and sharpness.
#Open journalism No news is bad news Support The Journal

Your contributions will help us continue to deliver the stories that are important to you

Support us now
Delete music
If you're relying more on services like Spotify, Deezer and Rdio, then this is a no-brainer. Chances are those tracks are sitting on your phone taking up a needless amount of space meaning they can make way for more useful services.
How much will it free up:  The average MP3 file tends to be 3MB so getting rid of a 12-song album will free up 36MB. If you have a decent music collection saved, then it could easily go into the 1-2GB range.
Delete messages
If you're regularly sending picture or video messages through the likes of iMessage, it could mean they're taking up more space than you would initially expect.
If you send purely text-based messages, then it's not worth your time, but if you've sent photos and videos to people every so often, then it could be worth checking your messages to see what you can free up.
How much will it free up: Similar to removing photos, it ultimately depends on how frequently you add multimedia content to your messages.