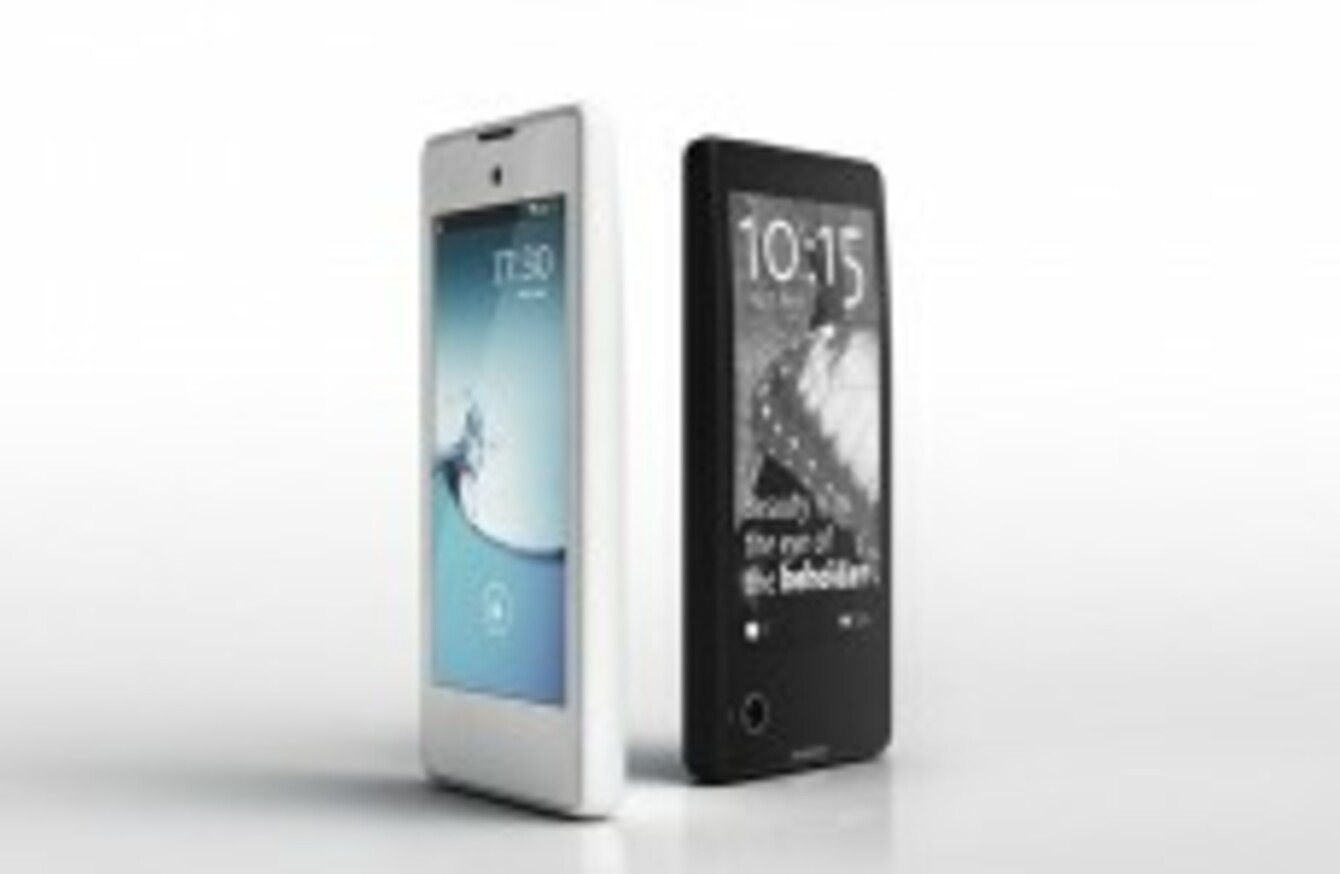 Image: YotaPhone
Image: YotaPhone
IF YOU EVER decide to release a smartphone, you either need to make it amazing or do something unique to get noticed.
Russian startup Yota Devices went for the latter, launching the YotaPhone in Russia, Austria, France, Spain and Germany yesterday for €499.
The phone's unique selling point is that it has a 4.3 inch screen for each side. One is a traditional LED screen while the other is an eReader display, similar to a Kindle. Both are linked together and show the same display, but have different uses.
While the traditional LED screen is used for normal smartphone activities, the eReader screen can be used to read articles or books, save maps or images, and check notifications without having to wake up your smartphone.
This allows users to easily access info without putting a drain on the smartphone's battery. The makers claim that in reading mode, the phone has 7 – 10 times the battery life of other smartphones.
Speaking about the distraction of smartphones, the company's CEO Vlad Martynov said:
The typical user picks up and activates their smartphone more than 150 times a day. Why? Because users worry that messages or information they need or want are hidden behind their phone's black screen. This is a huge distraction and can impede meaningful interaction with our friends, families and colleagues.
The startup released a demo video earlier this year, showing off what it can do.