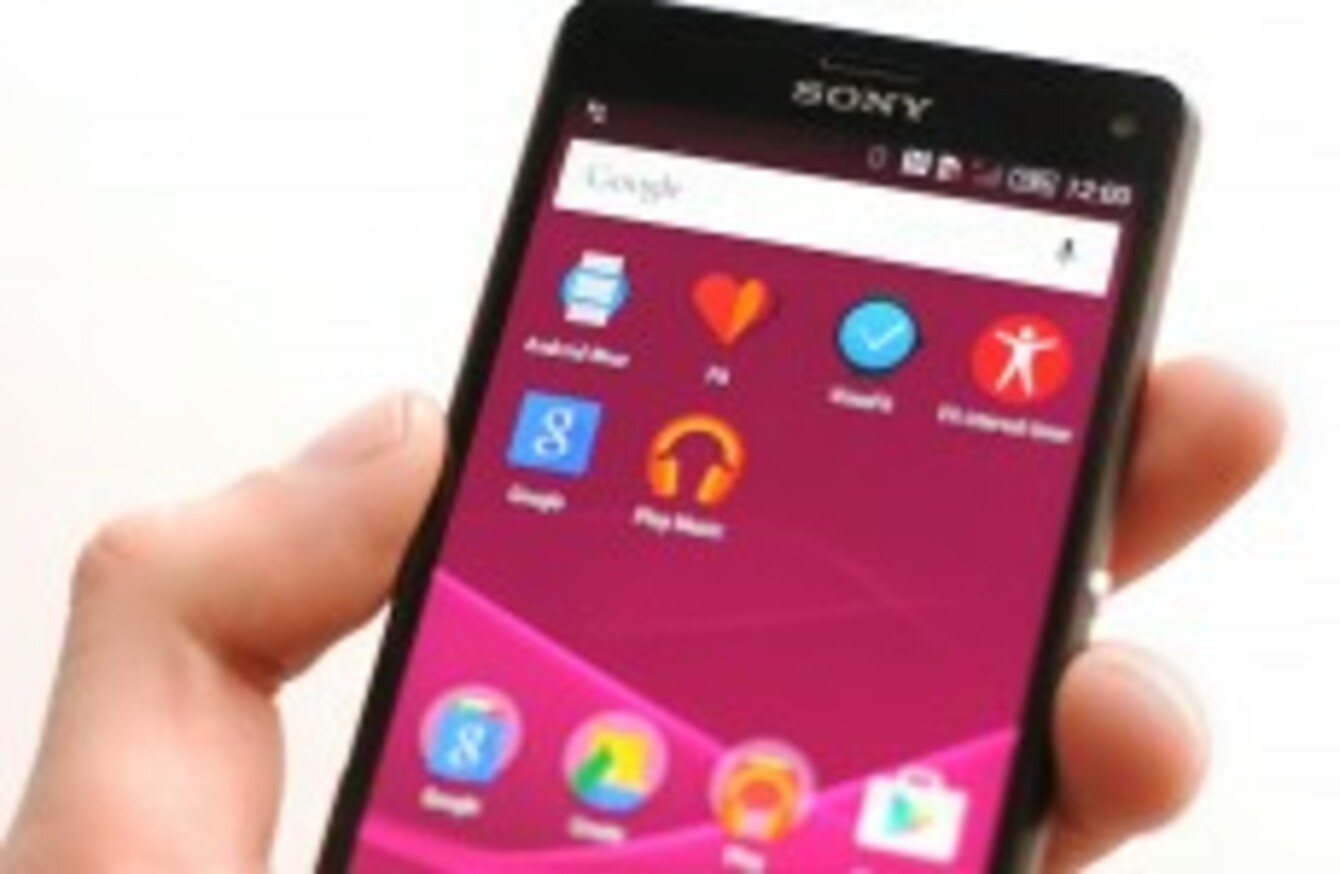 Image: Lauren Hurley/PA Archive
Image: Lauren Hurley/PA Archive
WHEN USED CORRECTLY, widgets can be incredibly handy.
Allowing for quick access to certain actions or a quick glance at important information like the time, weather and your schedule, they are easy to set up and speed up actions for you.
Provided you're selective with the ones you include, there aren't that many downsides to installing them. Neither iOS or Android require you to download anything separate to the app itself. If the app supports them, then they're there.
Widgets don't drain battery since they don't have background refresh; they only refresh when you view them. Unless you have a significant number of widgets active or you're allowing certain ones to refresh, it's unlikely you will see a significant drain.
iOS
Only added last year on iOS 8, widgets are limited to just the notification screen, but more apps are now supporting it. Its apps usually display information or allow quick actions.
When you swipe down from the top, you have the option of looking at notifications or today, the latter gives you a summary of what your schedule is like, travel time and any other apps you have added.
Adding new ones and customising it can be done by scrolling down to the bottom and pressing the edit button. Here you can choose which apps to include, where to place them and remove them if they're unnecessary.
Good apps to start off with
Vidgets - Allows you to set up shortcuts for a vast number of services like status, apps, contacts and weather.
Workflow (€3.99) - Create custom actions by hitting a button.
Dictionary.com - Can set up a word of the day quiz.
Evernote - Allows you to take down notes, images or videos quickly.
iTranslate - Translates anything you copy to your clipboard.
Do Button – Allows you to activate up to three automated actions with one tap.
Launcher – Heavily customisable widget that supports a vast number of apps.
Android
A standard feature of Android for a while now, accessing widgets was a bit of a mess since actions were listed in alphabetical order. The latest version (Marshmallow) organises them by app, which is a relief to those who had to scroll through numerous options just to find the one they want.
Unlike iOS, widgets on Android are more varied and can be broken up into four groups:
Information - Used to display a few crucial pieces of information (time, weather, scores, etc.)
Collection - Displays multiple entries of the same app (email, photos, bookmarks, articles, etc.)
Control - Shows functions that are regularly used (quick settings, music player, etc.)
Hybrid - A mixture of the above three, combining two or all types of widgets together. Many app widgets now follow this format.
#Open journalism No news is bad news Support The Journal

Your contributions will help us continue to deliver the stories that are important to you

Support us now
To get the menu, hold down on any blank area of your home screen (not on an app or widget). If you've done it correctly, the screen will zoom out and allow you to choose wallpaper, widgets or settings.
Choosing widgets will present you with a full list of all the apps features that are available with this. Most of them are either quick access to buttons like settings, updates or an overview of what's happening.
For example, you can set up a quick access button from settings. Once you place it on the screen, you are given a list of options to choose from like apps, accessibility, data usage and hotspots.
Good apps to start off with
Google Keep or Evernote - Both are great for quick note-taking so choose the one you're most comfortable with.
Clean Master - One of the best cleaning apps out there for Android also includes quick options
Beautiful Widgets Pro (€2.39) - If you want a more experimental version of widgets, there are numerous custom versions out there. Beautiful Widgets Pro is just one of many examples out there.
Month - For those who want a more vibrant and comprehensive alternative to Google Calendar.
Settings - Yes, we know it not really an app but for quick access to specific options, it's a timesaver.
Do button - The same reason as the iOS version, create automated actions that you can carry out with a single tap.