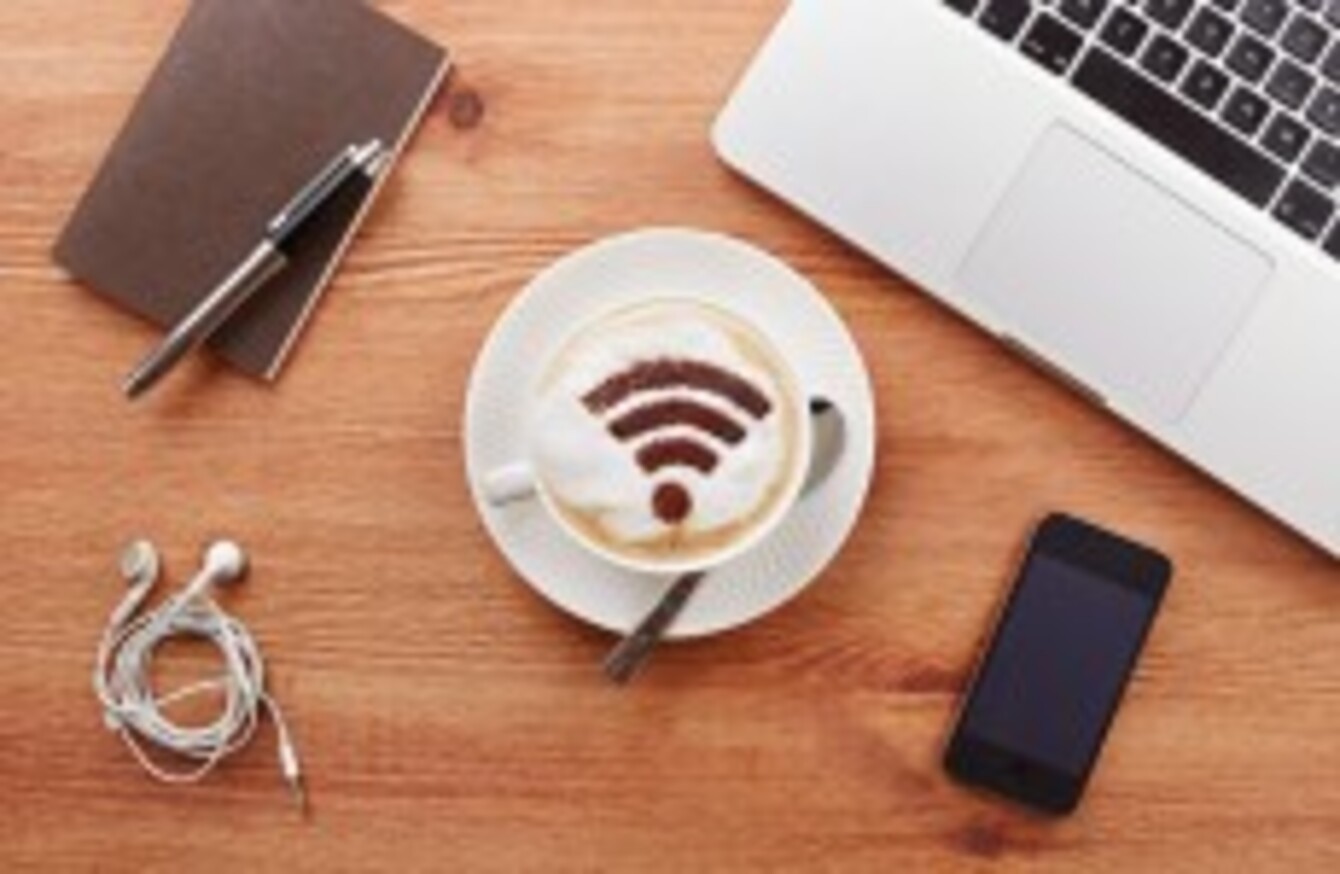 If you find yourself working remotely regularly, using your phone as a WiFi hotspot can help from time to time.
Image: Shutterstock
If you find yourself working remotely regularly, using your phone as a WiFi hotspot can help from time to time.
Image: Shutterstock
OUR SMARTPHONES ARE incredibly useful devices, but a handy option is to use it as an impromptu WiFi connection.
However, while it's useful in certain situations, there are a few things to keep in mind before you decide to use it wherever you go.
What it's useful for?
An impromptu internet connection is useful for a number of reasons. For one, there's only so much you can do with a smartphone or tablet – they're mostly designed for consumption rather than creation – and so having an internet connection makes it easier to get work done on your computer/laptop if online access plays a major part.
Also, they can connect up to five devices, which is handy if you have a large data plan and/or have 4G speeds.
What to keep in mind
Before you do anything, it's worth remembering that if you're using a hotspot for desktop usage, the amount of data used is greater than that of a mobile site. The reason for that is that mobile sites are designed to load up quickly while desktop uses WiFi.
In short, it means you will be using more data which can quickly add up if you're not careful. Each OS has ways to limit how much data you use, either directly or through apps, and that includes the times you use it as a hotspot.
Also, if you're using it to connect to another smartphone or tablet, be sure automatic updates are turned off as it's not able to tell whether it's using a WiFi router or smartphone to connect.
Also, the battery is going to drain significantly when this is activated although this can be fixed by connecting it to your computer or plugging it into its charger.
Just be sure to turn it off as soon as you stop using it as it will still drain battery power, even if it's not connected to a computer.
Keeping it secure
By right, the minimum you should have for a smartphone hotspot is a password and have WPA2 security activated. Both of these should be activated before you begin using it so you don't have any unwanted guests using your data.
How to activate it
Now that you have all that in mind, here's how to activate it.
iPhone
When in settings, you will have to go into mobile, and halfway down, you will see the option for  automatically see an option for a wireless hotspot near the top of the screen.
Android
When in settings, go into 'More' and tap 'Tethering and portable hotspot.' Ticking the box beside 'Portable Wi-Fi hotspot' will activate it, but remember to set a password first.
Windows Phone
Again, in settings (noticing a pattern here), look out for 'internet sharing' where you can then activate your hotspot.