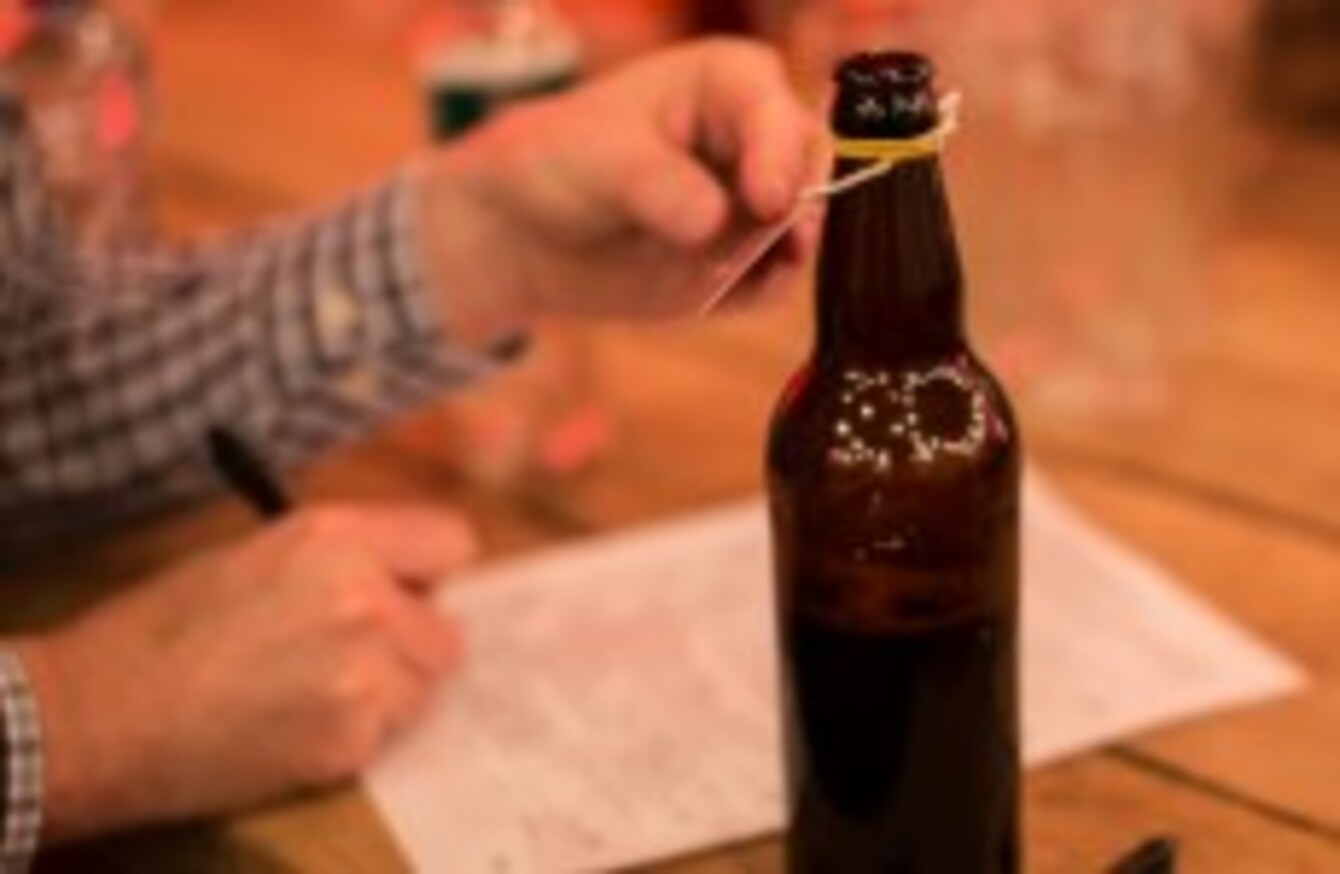 THERE'S NO DOUBT about it, it's up there with professional fantasies like "mattress tester" or "full-time holiday-maker".
Yep, making and tasting different flavours and types of beer for a living is a total dream job.
But that's exactly what's been happening so far in the ongoing Smithwick's Homebrew Challenge. And the best is yet to come.
The story so far
Back in early September, Smithwick's announced a call-out to all amateur (or even just aspiring) homebrewers around Ireland and set them a simple challenge: brewing a Christmas ale. This was the brief:
"A special time of year like Christmas calls for a special brew. We're looking for a Christmas style ale that will stand out in the season," said one of their Master Brewers. "Think of a combination of aromas and flavours that suggest the winter season and an ale that you would love your family and friends to enjoy during Christmas."
The time has come to find out – how did Irish homebrewers rise to the challenge?
In it to win it
The concept was straightforward: enter on Smithwick's website and register to receive a pouch of Admiral hops. Each entrant to the competition had to use these hops to enter the competition. Smithwick's received 200 submissions to the competition (meaning 200 people were sent out these hops) and were sent back 70 entries in the form of bottled ales.
And what's the prize?
The 70 initial entries have been whittled down to just two. These two will go on to brew their Christmas ale recipe in the Pilot Brewery – where the brewers at St James's Gate get to experiment and create new beers.
These brewers will then get their beer kegged up to be put to a public vote in selected pubs around the country. Certainly nothing to sneeze at. (Although it's best not to sneeze while brewing. Remember sanitation is key…)
Judgement day
On Tuesday 3 November, the time had come to taste and rate all 70 entries. Gathered together in a space on Erne Street in Dublin was the creme de la creme of beer tasting heads – quality control experts and professional brewers from St James's Gate, bloggers such as Beer Nut and Irish Beer Snob, and members of the National Homebrew Club, including President Thomas Carroll. Refined palates all.
https://vine.co/v/e3lenXIV1Yw
The tasters were looking for a range of attributes from the Christmas ales, scoring each entrant on appearance, aroma, mouthfeel, flavour and how well it fit to the brief. (Mouthfeel refers to the creaminess or dryness of a beer, similar to wine – how it rests in the mouth, either crisp and refreshing like a lager or more warm and wholesome like a winter beer.)
Each bottle was being opened for the very first time. For fairness, each entry was kept at the same temperature in a fridge below the judging room, and brought up in rounds for each table of judges to try.
The ales had been split according to the ingredient lists sent in – the most popular flavours being cinnamon, honey, chocolate, fruit, nuts, orange peel and spices. To keep things as impartial as possible, the judges were not informed of which group or whose beer they were tasting.
How it all went down
Rounds of each type were brought up, tasted and examined by each table of tasters. The room was hubbub of conferring and conversation, as judges held glasses up to the light to see how clear the ales were and assess the colour. One staff member of the Pilot Brewery team noted:
Colour gives the initial perception of taste. You're going to taste it almost before you pick up the glass.
And similar attention was paid to all elements being scored. Each and every glass was tasted, and notes meticulously taken on Smithwick's Homebrew Challenge scoresheets.
And finally…
It's all still to play for, with our two winners due to brew with Smithwick's in the Pilot Brewery next week. Stay tuned for the names to be announced, and for a list of pubs where their Christmas ales will be on tap for you to try…
If youwould like further information about the Smithwick's Challenge visit www.smithwickshomebrewchallenge.ie or to learn more about homebrewing and to pick up some tips visit www.nationalhomebrewclub.ie. Stick around next week for an update on how the DailyEdge.ie, The42.ie and TheJournal.ie teams got on brewing in our office kitchen. 
Happy brewing!