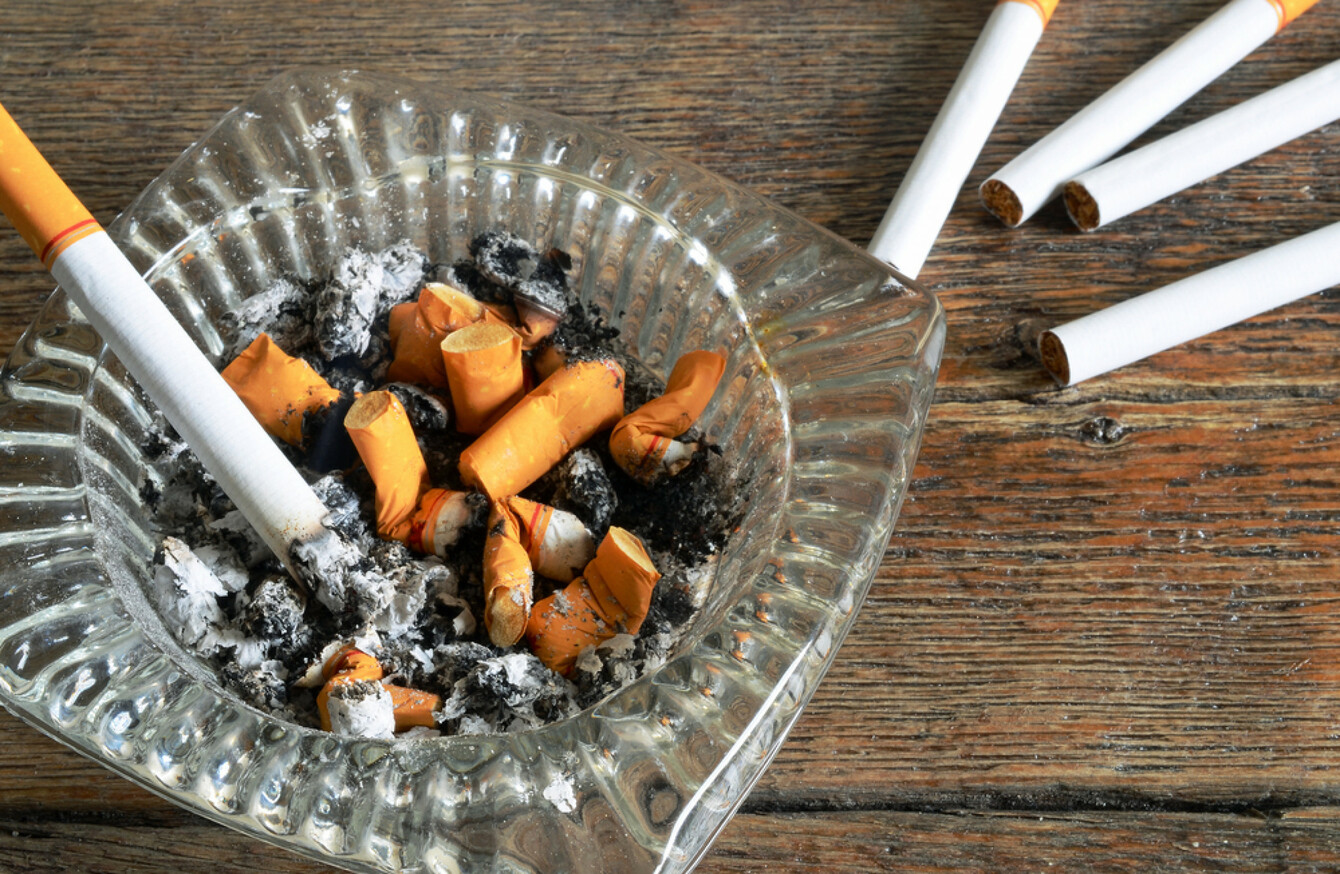 SMOKING IS THE cause of 100 deaths and more than 1,000 hospital admissions in Ireland every week, according to research from the HSE.
The study found that, while the number of smokers has been decreasing, one in four men and one in five women still smoke and smoking is now most common among young adults.
Dr Stephanie O'Keeffe, national director of Strategic Planning and Transformation at the HSE, said the findings indicate that young people are starting smoking at a later age.
Young people who smoke were also found to experience poorer physical and mental health.
The Minister of State with responsibility for Health Promotion, Catherine Byrne, said that tobacco related diseases are responsible for 6,000 deaths in Ireland every year:
The message is clear; these are preventable deaths. From the moment you stop smoking, you greatly reduce your risk of serious disease.
The Irish Pharmacy Union says that, while the rate of smoking in Ireland has fallen, it is still higher than many other countries around the world. The union is calling for Nicotine Replacement Therapy to be made available to medical card holders.
"It is clear we need to think differently about how we support people to quit smoking. The majority of smokers want to quit, however many do not know where to start or feel discouraged if they have had a lapse," Caitriona O'Riordan, of the IPU, said.
The figures were released to mark World No Tobacco Day. A new World Health Organisation report found that the reduction in tobacco use around the world isn't meeting globally agreed targets.