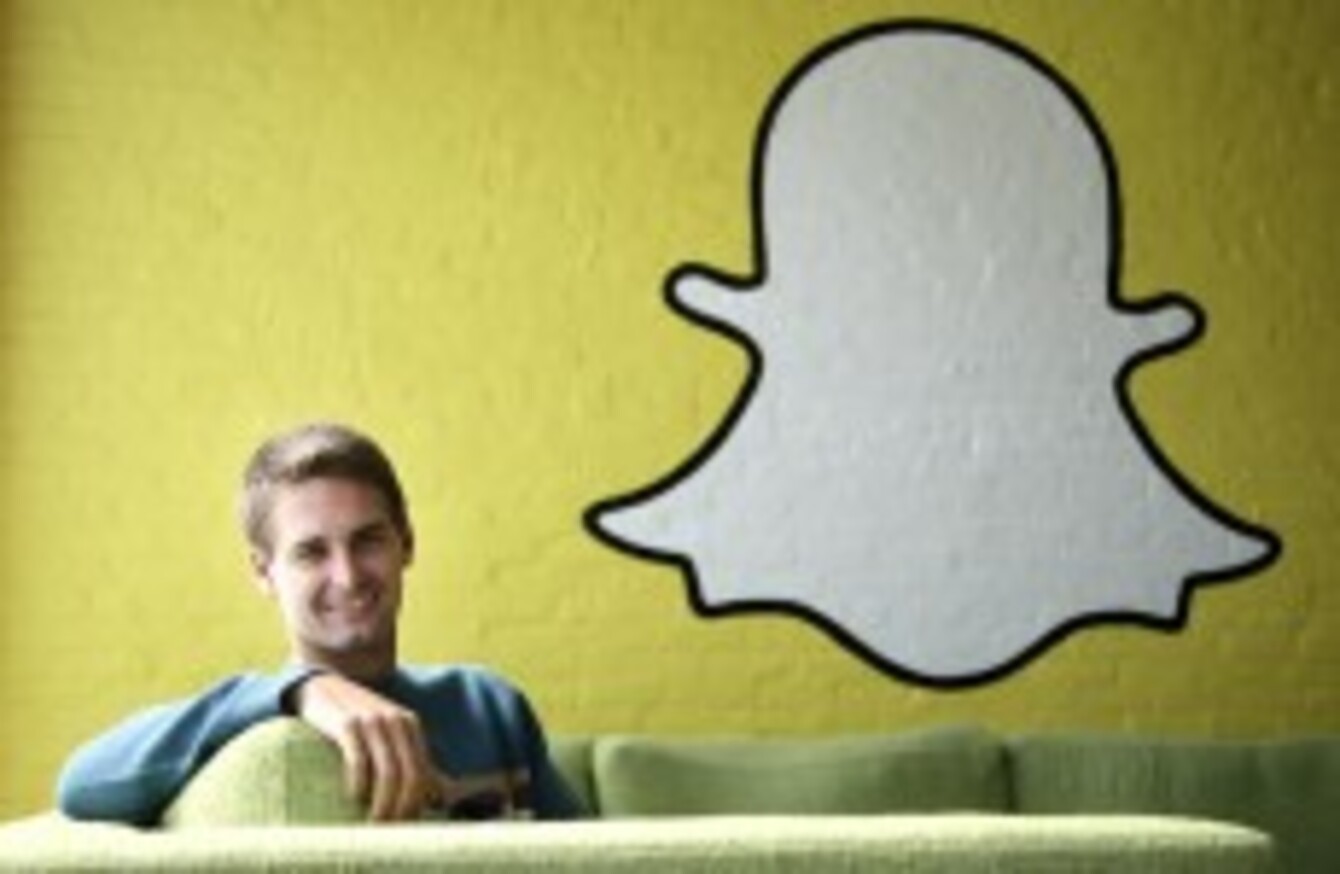 Image: AP Photo/Jae C. Hong
Image: AP Photo/Jae C. Hong
SNAPCHAT USERS CAN expect ads to arrive on the service after its CEO announced they will be making an appearance "soon".
Speaking at the Vanity Fair New Establishment summit in San Francisco, the app's co-founder Evan Spiegel said that the ads will be opt-in and won't be targeted towards specific users.
The ads themselves will appear in the 'stories' section that Snapchat users post to their friends, although no timeline was given for when they will be rolled out.
While bigger companies like Facebook and Google rely on data and tracking to present ads, Spiegel is hoping that the app's scale, which has a younger audience compared to others, will convince advertisers to invest in the service.
People are going to see the first ads on Snapchat soon… We're cutting through a lot of the new technology stuff around ads to the core of it, which is telling a story. They aren't fancy, they are not targeted."
Spiegel believes that allowing the ads to be opt-in is "more effective" than using data to present targeted ads. He also said that the app was popular because unlike the more polished posts that people publish on Facebook, snaps are "silly and not exactly perfect".
When asked about their decision to turn down Facebook's $3 billion offer, Spiegel said that the reason for doing so was because the app grew so quickly in a short space of time, and the group "felt an obligation to keep growing and to see what we could do".
Snapchat currently has a valuation of $10 billion despite not having generated any revenue yet.