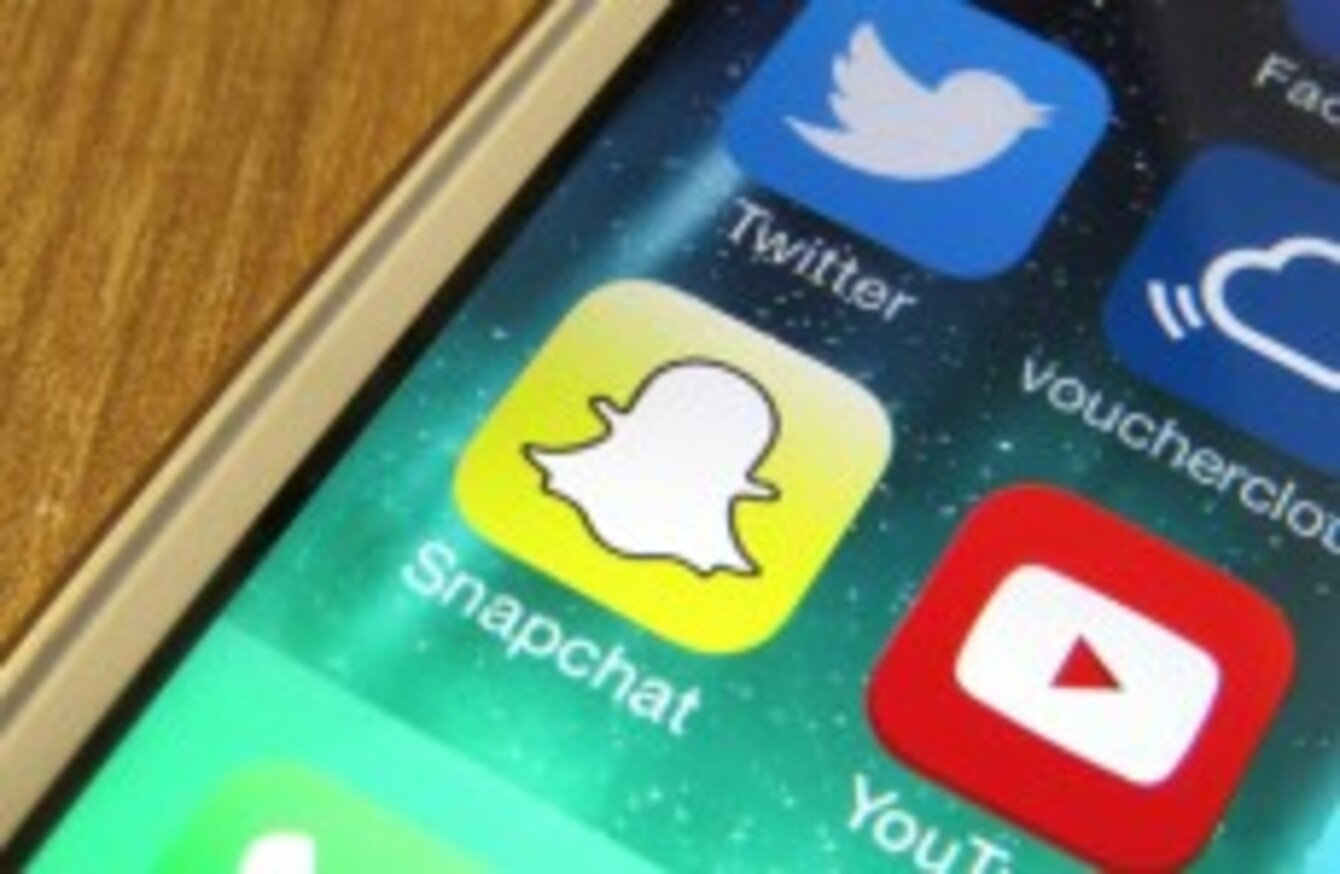 Image: Edward Smith/EMPICS Entertainment
Image: Edward Smith/EMPICS Entertainment
ROUGHLY HALF A MILLION Irish adults use Snapchat daily, highlighting the growing popularity of the self-destructing photo app.
The figures, which were compiled by Ipsos MRBI, show that of those adults (aged 15 and over) who have a Snapchat account, 63% of them check the app daily.
The app which comes closest to matching these usage rates is Facebook Messenger which sees 52% of its users checking it daily.
Despite the high usage figures, only 22% of Irish adults in the country have a Snapchat account. 39% of Irish adults have a Facebook Messenger account – helped by the company making people download the app – and more than half (52%) check the app daily.
Between WhatsApp and Viber, it's the latter which has more accounts (40%) but it's WhatsApp that sees the greater percentage of users checking the app daily with 520,000 or 47% of its users doing so.
Skype still remains the most popular social messaging platform with half of Irish adults owning an account, but only 7% use the service daily.
With regards to social networks, Facebook is still the dominant platform with 61% of the population owning an account. With regards to daily usage, 1.5 million users (71%) check the site daily making it the most popular service among Irish users.
By comparison, 395,000 Irish adults use Twitter daily, making it 38% of its users, while 29% of Irish adults have an account. For Instagram, 41% of users check it daily while 23% of Google+ users do the same.