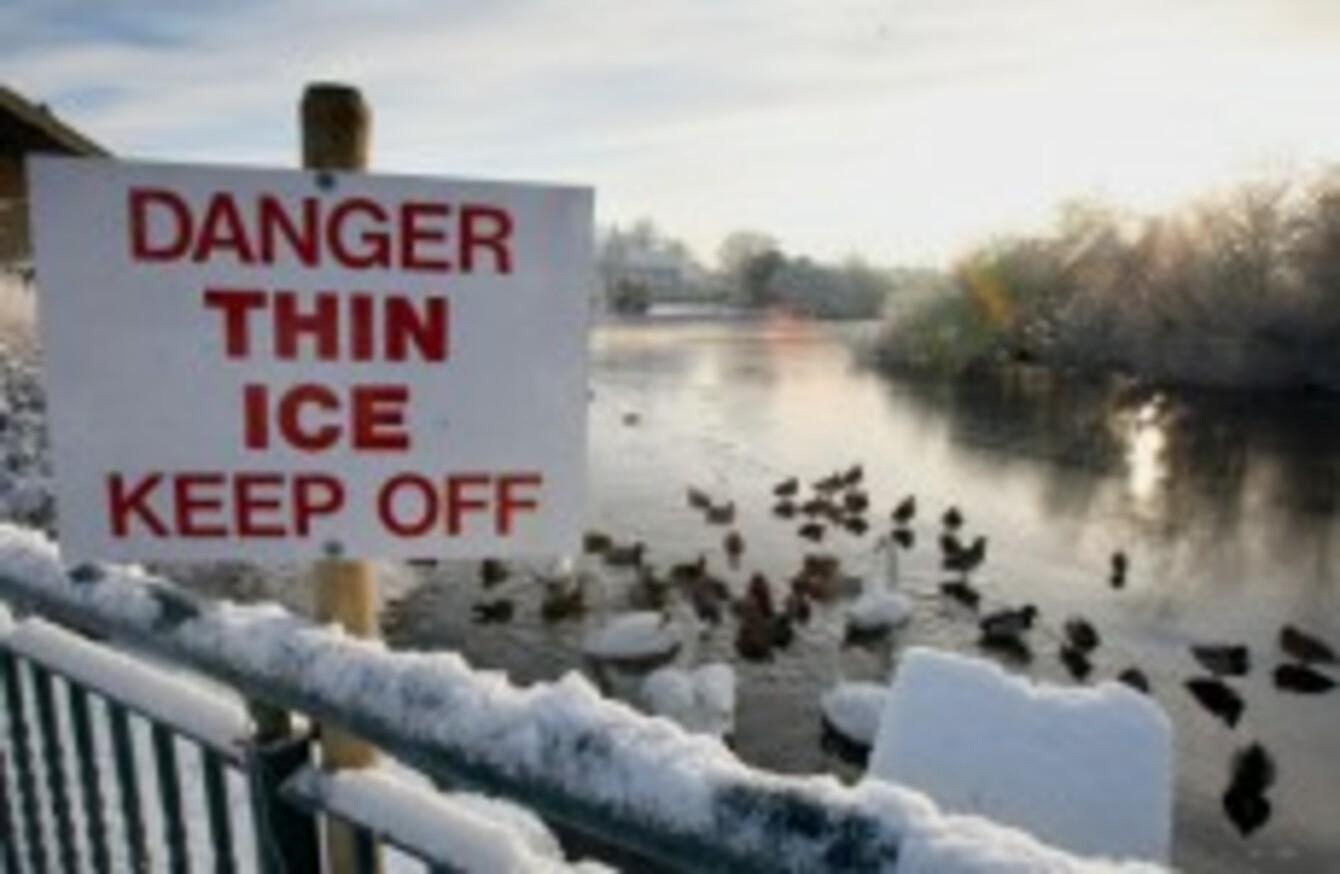 The cold snap hits Ballymena, Co Antrim
The cold snap hits Ballymena, Co Antrim
THE ICEMAN  HAS cometh. The new cold snap predicted by meteorologists for Ireland hit the north, parts of the midlands, north Leinster and west Munster from late yesterday. Heavy snow fell as the new weather band swept down from the north-west.
Now Met Eireann is warning that gale-force freezing winds could create blizzards across the entire country. The strength of the wind will make it feel particularly cold out and temperatures will be around the zero degree mark, only getting up to a maximum of three degrees.
If you live in the north and west of the country, be warned that Met Eireann says there will be some snowdrifts in the west and north today – and also a risk of thunder in those areas.
Tonight is going to be frosty and icy and AA Roadwatch has added its voice to calls to take care on the roads over the weekend. They say there are already "very icy conditions" in many parts, especially in the northwest where snow is also making conditions slippery. They have a breakdown of particularly hazardous routes in the four provinces on their website here. Donegal's roads are in very bad condition throughout and gardai are advising that people in the county do not make any unnecessary journeys.
The cold and icy weather is expected to last into the middle of next week – and freezing fog is expected to descend tomorrow evening. Transport links have not yet been badly disrupted but the Department of Transport's website has a page with links to all public travel updates that you should check out here before starting on any journey.
However, Aer Lingus is warning that some of its flights have been cancelled so check live arrivals and departures with the airport before you travel there.